Displaying items by tag: RAV4
Monday, 06 May 2019 10:13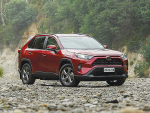 Toyota's recently launched, fifth generation RAV4 is said to build on its 25-year legacy with its charismatic design, improved performance, advanced technology and fuel efficiency.
Friday, 15 April 2016 07:55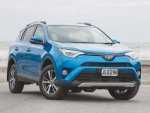 Interestingly, on my first visit to NZ in 2001 my first hire car was a Rav4, picked up at Christchurch for a whistle-stop tour of Canterbury to Southland and back in three days.
»

Latest Print Issues Online
There could be another dairy health scare brewing in China and this one starts in our backyard.
Does anyone in the Government understand the essential role St John Ambulance has in our society?