Monday, 09 September 2019 09:45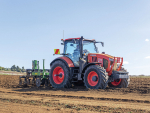 Designed for deep vertical tillage, the Great Plains inline subsoiler shatters yield-robbing compaction layers.
Sunday, 31 July 2016 10:07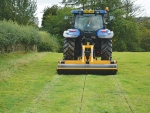 Thinking about subsoilers, few farmers in New Zealand and beyond will be unaware of the McConnell Shakaerator; after all it's been around for 35 years.
»

Latest Print Issues Online
Is food vegan simply because it doesn't come from a cow? This question has puzzled one in five Britons.
The Fonterra shareholders council announced last week that elections will take place in 10 of its 25 wards.