Thursday, 12 July 2018 14:07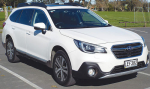 It's not hard to believe that the Subaru Outback accounts for about 45% of all the Subarus sold in New Zealand each year.
Friday, 12 December 2014 07:44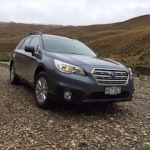 The new Subaru Outback, hailed by the manufacturer as "the original crossover sport utility vehicle (SUV)", has been launched in Queenstown.
»

Latest Print Issues Online
Is food vegan simply because it doesn't come from a cow? This question has puzzled one in five Britons.
The Fonterra shareholders council announced last week that elections will take place in 10 of its 25 wards.