Thursday, 12 July 2018 14:07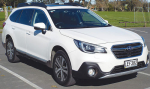 It's not hard to believe that the Subaru Outback accounts for about 45% of all the Subarus sold in New Zealand each year.
Friday, 12 December 2014 07:44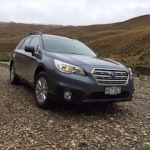 The new Subaru Outback, hailed by the manufacturer as "the original crossover sport utility vehicle (SUV)", has been launched in Queenstown.
»

Latest Print Issues Online
The days of cafes getting milk in plastic bottles may be numbered if two young Dunedin entrepreneurs have their way.
Global animal health company DSM says it has a product that can help reduce emissions from cows by up to…