Displaying items by tag: Subaru Outback
Thursday, 12 July 2018 14:07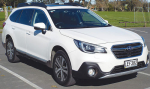 It's not hard to believe that the Subaru Outback accounts for about 45% of all the Subarus sold in New Zealand each year.
Friday, 12 December 2014 07:44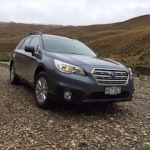 The new Subaru Outback, hailed by the manufacturer as "the original crossover sport utility vehicle (SUV)", has been launched in Queenstown.
»

Latest Print Issues Online
There could be another dairy health scare brewing in China and this one starts in our backyard.
Does anyone in the Government understand the essential role St John Ambulance has in our society?