Displaying items by tag: Tainui
Saturday, 07 September 2019 07:55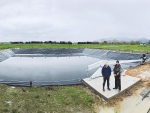 Seek expert advice to understand how to meet new effluent management regulations in your region, advices Tainui Group Holdings (TGH) primary industries manager Mark Jackways.
Friday, 28 February 2014 08:39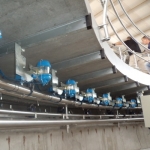 TAINUI GROUP Holdings, Ngai Tahu Capital and Pioneer Capital have bought dairy technology company Waikato Milking Systems.
The company was sold by majority shareholder UPC Capital and managing director John Anderson with settlement on March 31.
»

Latest Print Issues Online
There could be another dairy health scare brewing in China and this one starts in our backyard.
Does anyone in the Government understand the essential role St John Ambulance has in our society?