Displaying items by tag: WRAPPER
Thursday, 24 October 2019 14:55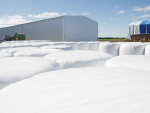 Silage wrap's key role in baleage production for winter feed has manufacturers pushing the boundaries of polymer production.
Wednesday, 05 June 2019 13:56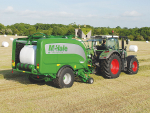 Dominant in the New Zealand baler/wrapper combi market, the McHale Fusion Series distributed by Power Farming Wholesale has been popular with contractors and large-scale farmers for many years.
»

Latest Print Issues Online
Finnish dairy company Valio is on a mission to reduce milk's carbon footprint to zero by 2035.
The man who coined the term 'Gypsy Day' is slightly miffed that a term he introduced to New Zealand's farming…