Good pasture growth in spring means farmers still have grass silage on hand. However, rain is sorely needed to get grass growing again.
Bateup, who is also Rural Support Trust chairman, says the Waikato group, made up of MPI, DairyNZ, Fonterra, Dairy Women's Network and Federated Farmers, has been meeting every fortnight for updates. Milk production is now behind last season in the region.
He told Dairy News there was no plan at the moment to approach the Government for a declaration of an adverse event.
"If the situation doesn't improve then we will approach the Minister of Agriculture for a declaration," he says.
"We won't cry wolf yet; we'll assess the situation around Waikato in our meetings and then decide."
Bateup says summers tend to get dry in the Waikato and farmers are prepared to deal with the situation.
"Drought-like conditions have been a feature of Waikato farming in recent summers, so it's good to see farmers are generally well-prepared.
"There is plenty of supplementary feed about for stock at present following a good spring and farmers generally are reported to be coping. The crunch time for many is towards the end of this month."
South Auckland and northern Waikato remain the driest parts, ground conditions getting drier as one moves south.
"It's progressively getting worse from this angle. The Coromandel and Hauraki Plains are also pretty dry.
"In Tokoroa, 10 days ago they still had some feed but every day it goes without raining, the dry is spreading further south."
Bateup is urging young farmers, particularly those going through their first dry spell on the farm, to seek assistance.
"Talk to the Rural Support Trust or an older farm. Talk to someone, reach out."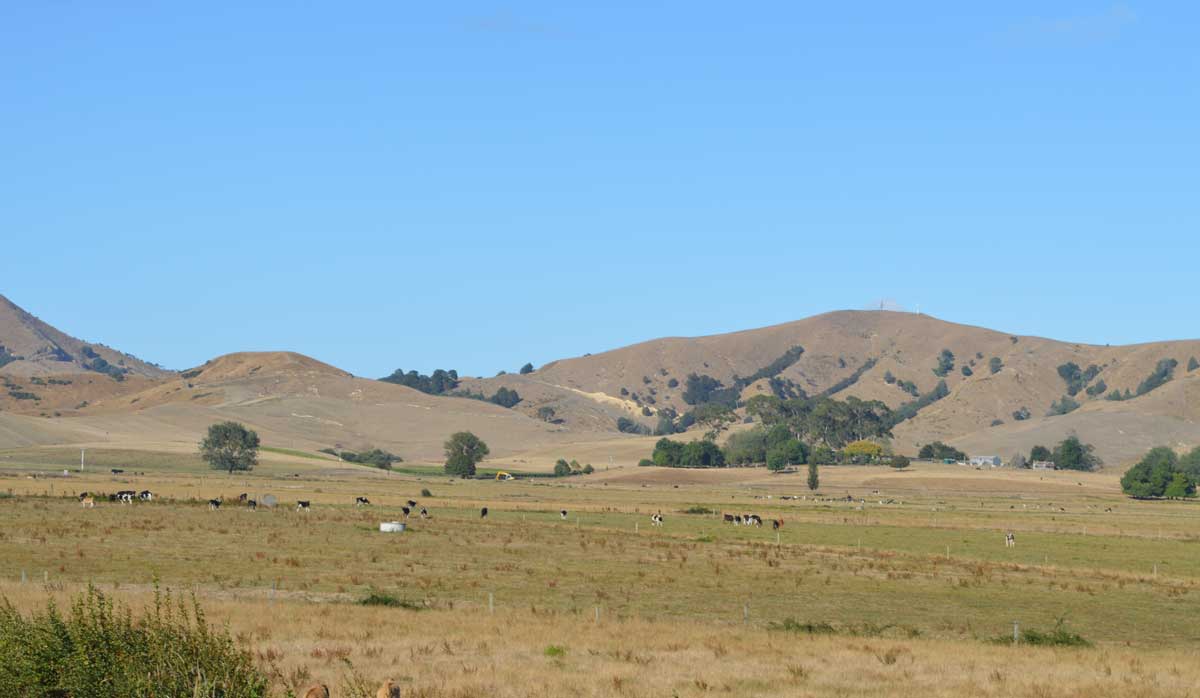 Bateup says farmers in Waikato are prepared to deal with the dry conditions in the region.
Bateup says while farmers have summer management tools to deal with drought, the situation is adding pressure on farming.
"Around dryness, farmers are holding up well but there are a lot of other pressures: financial pressure from banks and concerns around fresh water and climate change initiatives."
The dry weather is also putting a strain on water supply on farms. Tank water levels are running low. Some farmers are reporting long delays in getting water carted to their farm houses.
Federated Farmers Waikato president Andrew McGiven says farmers are well prepared for the dry weather.
"It's starting to look very dry now throughout the province with NIWA soil moisture levels looking very low," he told Dairy News.
"Most farmers that I have spoken with have planned for a dry spell sometime and have good supplementation reserves at present due to a good winter and spring.
"We are hoping that since the dry weather is a little earlier than normal that it will also break earlier. If it doesn't then farmers will have some real issues in about a month's time.
"Our farm is very dry, but we still have good feed reserves to draw on."
60 cows culled
On Neil Bateup's farm in Ohinewai, he has got rid of 60 cows as part of his drought management plan.
The farm normally milks 650 Jersey cows once-a-day all year round. Milk production is behind last year.
Bateup says the area gets dry every summer.
"We are used to the dry. Our strategy is to look after our animals, our farm and our people."
His feed strategy is mostly giving cows grass silage and topping it with maize and palm kernel expeller if needed.
Good grass growth last spring allowed double the silage he normally makes. "We started feeding out silage just before Christmas. There was no plan to buy PKE this season, however, the early onset of dry weather means we have had to put a few kilos of PKE into the mix to extend the grass silage out."
Bateup says many farmers are well prepared for dry summers after the 2008 drought.
Bateup's farm produces 170,000kgMS and supplies Fonterra.