Trade is no longer an emphasis. It is still obviously a top priority for the industry, says HortNZ's chief executive Mike Chapman, but the companies are doing it themselves.
"What didn't change was obviously our vision 'Healthy food for all, forever' which we put in place in 2016 and it's been a really good vision," he told Rural News. "We use it a lot and it encapsulates everything we stand for in healthy food and sustainability.
"What has changed is our priorities. Everyone is expecting this to be a tough year. I don't mean in the political sense. It is about the challenges that we as a food and fibre sector are facing and horticulture is part of that.
Those include working on climate change, freshwater, farm environment plans and people.
An enormous amount of resource management work is required for the freshwater reforms, he says. It became apparent last year that a strategy refresh was required when they looked at what needed to happen this year.
"We did really need to look at our priorities, be clear about them and put a lot of effort and time into establishing those priorities. Sustainability, climate and water are right up there.
"That is where our future is in terms of 'forever' and our vision. If we are going to be 'forever' we will have to be sustainable. To be sustainable we will have to work in all these areas."
Another aspect of priorities is keeping policy work running with government. "It doesn't matter who government is there are always policy initiatives and we need to keep working on those.
"That is a very strong aspect of HortNZ work – focusing on what Government is working on, where policies affect our growers and how we can make them the best possible.
"That is so we can achieve what government wants but it is tenable for our growers to continue growing."
Chapman says the emphasis is coming off trade is because organisations like Apples and Pears and Zespri do the trade aspect.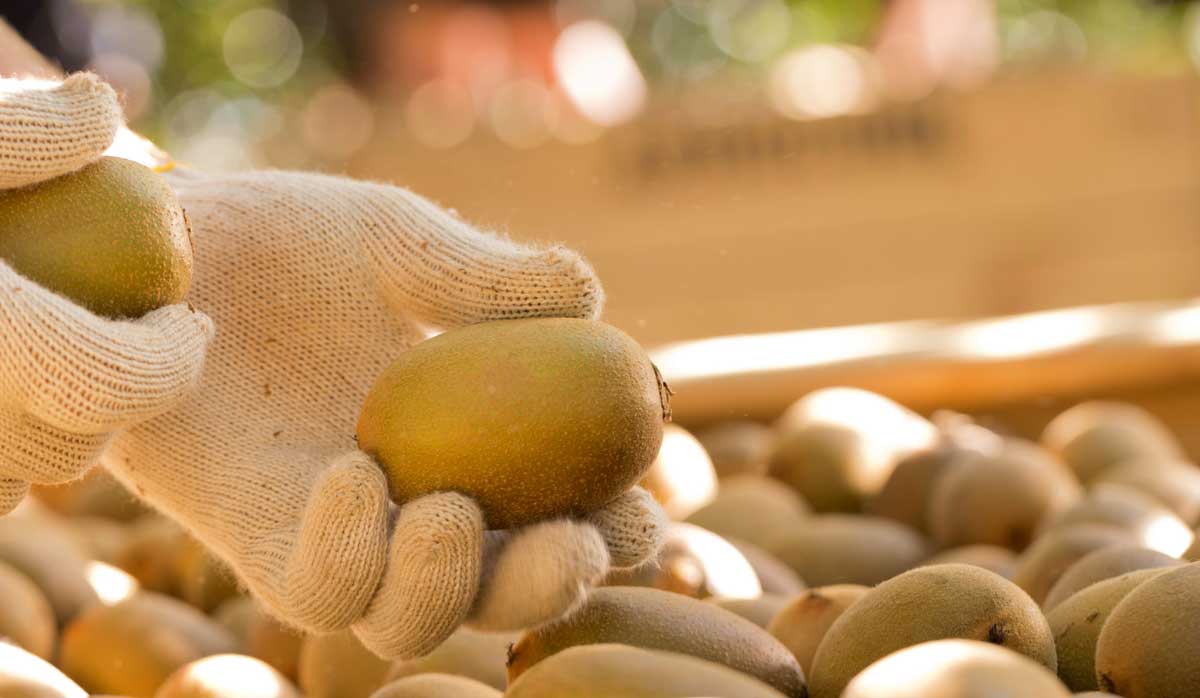 Organisations like Zespri cover trade for growers.
"We decided with these really strong sustainability challenges coming emphasis should be less on trade and more on what we are skilled at. We don't do offshore work so for us so trade didn't make a lot of sense.
"That freed up some resource which we can use to make all this work better. We will still coordinate visits to New Zealand and things like that, but we won't be involved in trade policy because the industry is doing it itself."
They wouldn't turn down trade work if asked, but would probably do it as a contract.
"We are not maintaining that speciality at present mainly because we with the resource we've got we need to really focus on the other issues."
Chapman says HortNZ has been working on the strategy refresh with the industry for a year.
"We have taken it round all our affiliated groups, we have talked to people, and we have had a lot of really good feedback.
"There has been no negative feedback at all.
"People really appreciate that we are focusing on really important things where we as HortNZ can actually make some difference. So that has been a strong feedback point."
He anticipated it would be signed off at this week's board meeting, but if anyone comes up with some better ideas it can be changed later.
"What I am now doing is the implementation plan and putting together some key performance indicators (KPIs) for each of those priorities that we can report to the AGM.
"For me it's really important to focus the organisation onto those sustainability priorities, the people priorities and making sure we are doing really good policy work here in Wellington.
"That's where we can make a difference."