Recently 67-year-old Carter announced that he's ending his long parliamentary career and heading back home to his farms on Banks Peninsular, near Christchurch.
Since his days as a student completing an Ag Science degree in the 1970s, Carter harboured the notion of becoming the Minister for Agriculture.
"Politics was always in my blood. My father was involved as a politician in local government for 40 years and so we were a political family," he told Rural News. "But unlike him, I never had any desire to follow his footsteps into local government."
Carter's political career began when he won the by-election following the resignation of Ruth Richardson in 1994. This was significant because it was the last election under the 'first past the post' system – at the next general election MMP was introduced. In 1996, Carter won the newly created Banks Peninsular seat and has been a list MP since 2002.
Being a politician, Carter has lived through the highs and lows and political fortunes. The low being 2002, when the National Party was decimated at the polls by Labour.
"We were totally decimated and ended up with a caucus of just 27 members compared with 52 Labour members. The media were questioning whether the National Party would survive," he says.
They did and in the John Key-led government which came into power in 2011 and Carter was granted his long held desire and appointed Minister for Agriculture.
It was in the Key led government that Carter championed the cause of water storage and was responsible for setting up the Irrigation Acceleration Fund (which the present Labour government abolished). Carter says water storage is vital for the ongoing success of the primary sector.
"One thing for certain, the east coast of the North and South Islands are going to become more difficult to farm because of climate change and an area as fertile as the Canterbury Plains in my mind should have been irrigated 100 years ago," he says.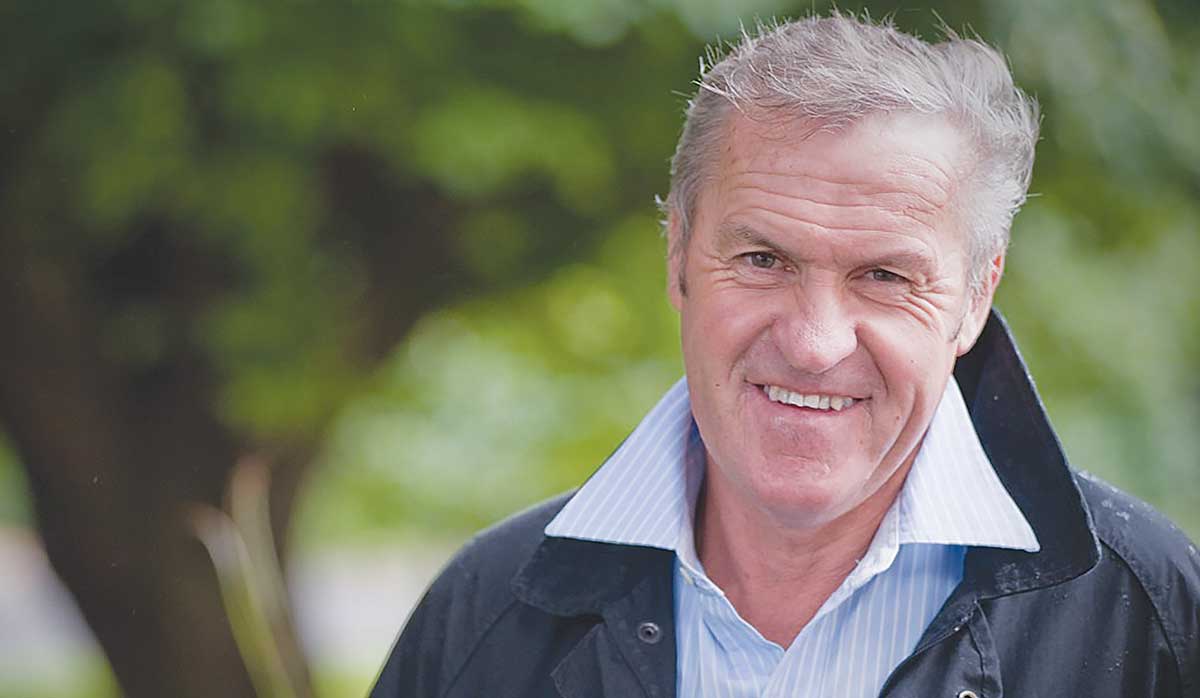 David Carter is heading back home to his farms on Banks Peninsular, near Christchurch.
Carter says the biggest challenge that he faced in his tenure as Agriculture Minister was dealing with biosecurity issues and in his case PSA, which effectively decimated the kiwifruit industry for a period of time.
Despite the devastating impact of PSA, the government and industry worked together.
"It was brilliant because within 48 hours of the news of PSA, I had got Cabinet to agree to put $25 million into the industry and the industry matched that dollar for dollar. Now that industry is thriving and an amazing success story."
However, Carter says the highlight of his career in parliament as his time as speaker of the House of Representatives from 2013 until National lost the election in 2017. He says to be speaker of the House was a privileged job although he loved his portfolio of primary industry.
"But when parliament asks you through the Prime Minister to be Speaker, there is no greater honour than the ability chair and have a significant impact in the democratic process."
Carter says as a minister you are absolutely political and focused on delivering the political agenda. But he says a good speaker must be apolitical and respect the points of view of all political parties. You have no friends and can't fraternise with your former colleagues. Some say it is a lonely position, I would see it more as a very isolated position," he says.
Carter's time as speaker was certainly not plain sailing and there were some tense situations with various MP's and factions within parliament.
No regrets
When Carter leaves parliament in September, it will be back to the land.
He always wanted to be a farmer and bought his first farm in May 1972. He set up a successful embryo transplant operation based around imported European cattle breeds – such as the Limousin, Simmental and Charolais.
"We did very well and exported plane loads of cattle to Australia as well as servicing the NZ market," he says.
Later he sold that farm and now has two properties on Banks Peninsular and another in North Canterbury. All are hill country farms – the North Canterbury one is run by a manager while he and his daughter Laura, with the help of some casual labour, run the Banks Peninsular farms, near Teddington.
Carter says he still fit and keen to work on the farms.
"I run regularly and walk in the hills mustering stock. I have two or three fantastic sheep dogs and I am going to enjoy farming while I am still fit to do so," he says.
But while he will work the farm, Carter says he's open to offers to work in the wider agribusiness sector. He points to his experience contacts and skills. As well he is planning to do some more international travel and see more of the work.
Looking back on his political career, Carter has no regrets.
"It has been a physically demanding job and hard on family life," he told Rural News. "But I have managed to have four kids and stable marriage and I loved every day of it, but I am looking forward to leaving - it's a strange feeling."