At around 11.30am a convoy of trucks, utes and cars set off from Westgate Shopping Centre in West Auckland, under police escort bound for the city.
About 150 vehicles had gathered at Westgate. However, not everyone is traveling to the city. About 30 minutes after the procession had left, vehicles carrying NZ flag and anti-Government placards were still parked at Westgate Shopping Centre.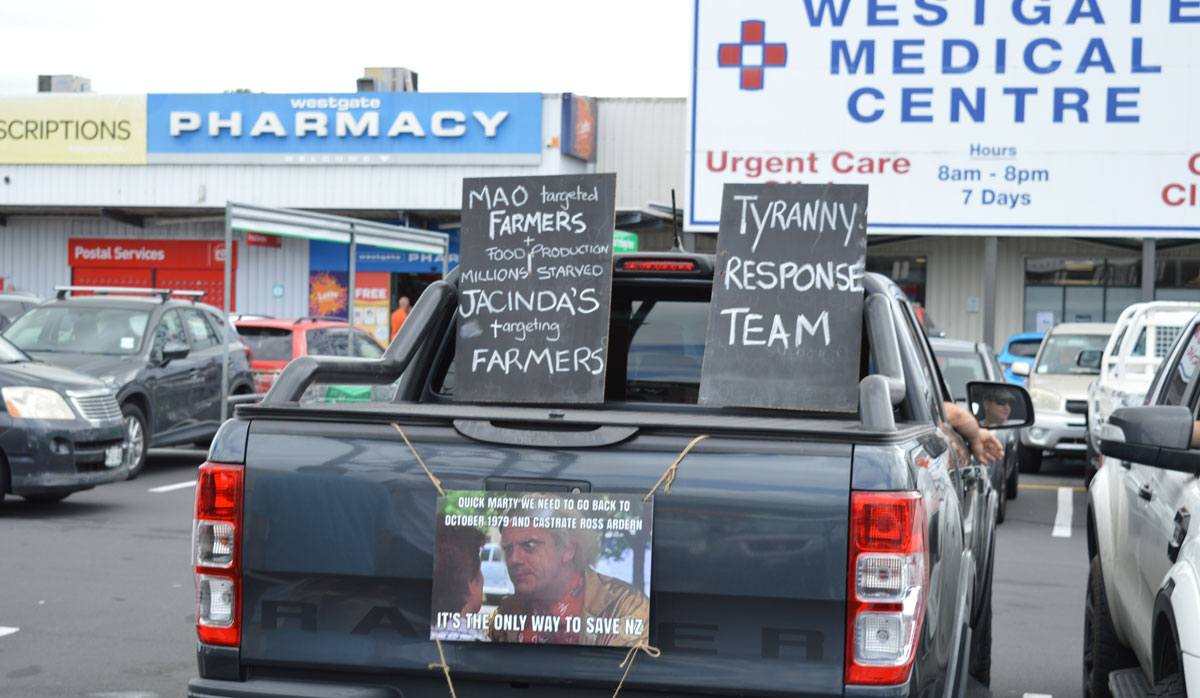 One of the 150 vehicles that gathered at Westgate Shopping Centre for the Mother of all Protests.
Another convey is making its way from Pukekohe. Groundswell NZ is expected to make a public statement around 1.30pm.
The nationwide protest is aimed at Government regulations against the farming sector.
Unlike the July protest, there were no tractors at West Auckland. One tractor was mounted on a truck and part of the procession to the city.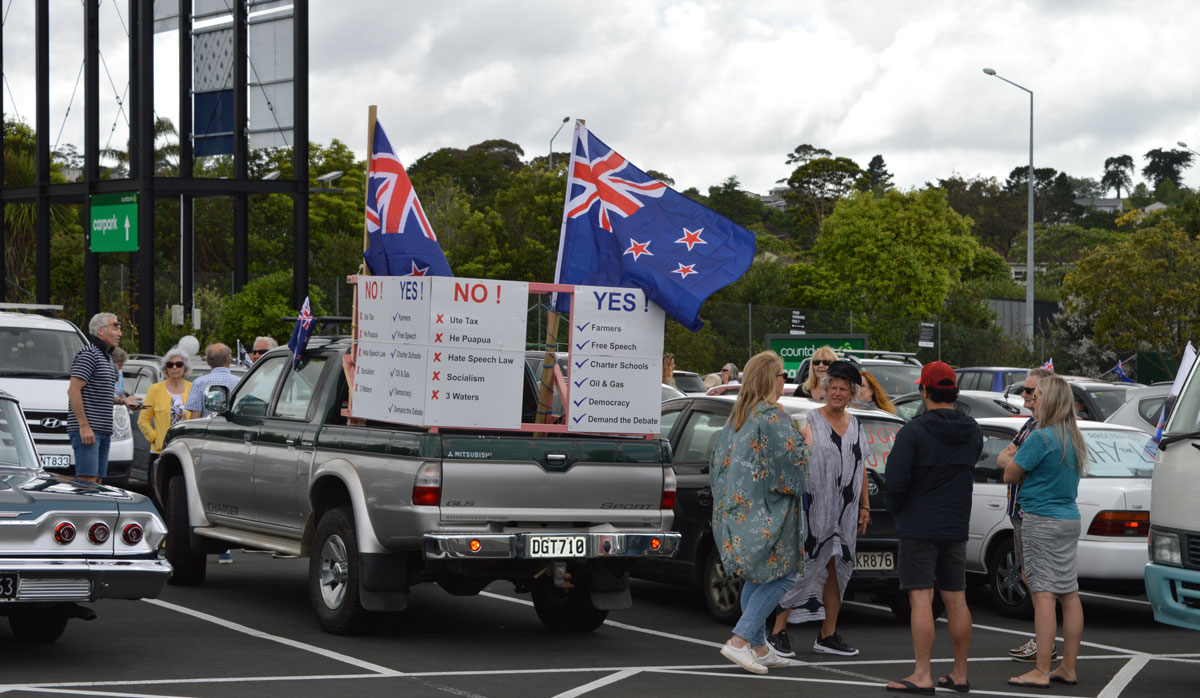 Protestors gathered at Westgate Shopping Centre, Auckland.