Displaying items by tag: CENTRAL DISTRICT FIELD DAYS
Thursday, 25 February 2021 13:55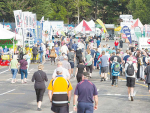 Central Districts field days attract more than 27,000 people each March for three days to Feilding in the Manawatu.
Wednesday, 09 December 2015 09:25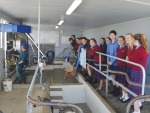 The first robotic milker in a southern hemisphere high school is running at Feilding High School, Manawatu.
»

Latest Print Issues Online
Fonterra, the biggest exporter of milk powder to Sri Lanka, may have a new battle on its hands.
UK vegan and animal rights groups have failed in a bid to ban an advertising campaign promoting meat and dairy…