Thursday, 13 December 2018 13:55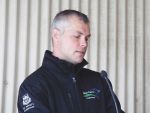 Owl Farm uses proven research and good practice and, importantly, encourages young people into the dairy industry.
Thursday, 29 September 2016 06:55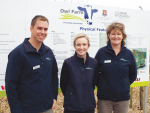 Students at a recent Waikato school farm field day scrutinised their growing and yield of chicory as a summer crop.
»

Latest Print Issues Online
Is food vegan simply because it doesn't come from a cow? This question has puzzled one in five Britons.
The Fonterra shareholders council announced last week that elections will take place in 10 of its 25 wards.