Having served on the board for two terms, Chan-Dorman will become the first female chair of a major New Zealand agribusiness co-op when she formally takes over in June.
Established as the Ashburton Trading Society in 1963, the co-op now boasts 3000 shareholders, three physical stores in Mid-Canterbury and an online store that delivers throughout the country, and a discount card accepted by more than 3000 retailers and service providers.
Chan-Dorman says rebranding to Ruralco and offering the card nationwide was the start of a new direction and the next stage will be looking at how to service farming needs in a changing environment.
"I think we're in a transition phase in terms of the way we farm and the nature of what farming looks like and over the next ten years. I think we'll see quite a lot of change."
The 2017 Fonterra Dairy Woman of the Year, Jessie and her husband Hayden lease 420ha and milk 850 cows at Dorie on the south side of the Rakaia River.
She is also on the boards of Alpine Energy, Ngai Tahu Farming, and the Bio Protection Research Centre. She has an honours degree from Massey University in animal science.
As a scientist, Chan-Dorman emphasises the role of research and development. While there was uncertainty around fresh water policy and carbon emissions, there was a lot of research being done on how to re-jig farm systems and employ technology to get the best outcomes.
She acknowledges that the country is past "peak cow."
"You will see either a plateau or a reduction in cow numbers and I think Mid-Canterbury is quite cool in the sense that it's already got really varied land use. I think you'll see more of that varied land use in terms of future-proofing our businesses."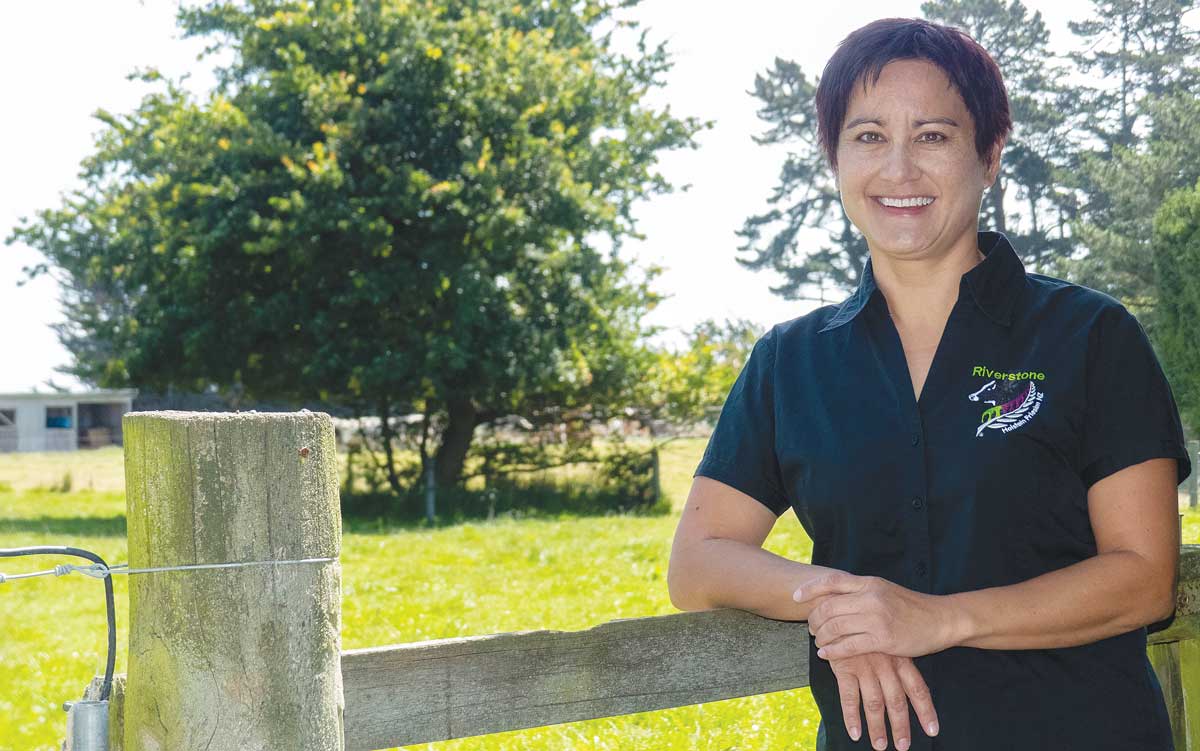 Jessie Chan-Dorman is to become the first female chair of a major New Zealand agribusiness co-op.
On their own farm, the couple has halved cow numbers from a high of 1700, recognising that their old system had a very wide footprint with young and wintering stock grazed off farm and a lot of feed brought in.
Now they are self-contained with all stock staying on farm, and essentially all feed grown on farm. Chan-Dorman says it gives improved biosecurity and better control over their system and their costs.
A new milking shed, feed pads and variable rate irrigation add to the efficiencies.
The couple have two sons. On the day Dairy News visits, Adam, 6, is out on the farm with his father while Noah, 14 months, is at the local Dorie preschool.
"Without the amazing community with the school and the preschool I wouldn't be able to do the things that I do outside of the farm," says Chan-Dorman.
When speaking to city groups, she uses the example of the Dorie school and pre-school, because before the advent of wide-scale irrigation with dairying and other land uses the school was "nearly shut," she says.
"Now you've got a roll of 80. It's multicultural, they celebrate Matariki and Chinese New Year and all that, so it's pretty cool.
"I think it's a great on-the-ground example of the benefits of irrigation and varied land use."