Apiculture NZ chief executive Karin Kos says some of the rains in these places have been horrendous and coupled with a cold and windy spring may affect honey production.
However, she's had a report from a beekeeper on the West Coast of the South Island who was having a good season with Rata and Manuka in full bloom making for good honey production.
Kos says it is very hard, at this stage, to determine just what the production and yield for the season will be.
The honey industry is still facing challenges but in terms of exports the prospects are promising. Kos says for the year 20/21, the value of honey exports was close to $500 million - roughly the same as the previous year.
"Consumers around the world are looking for good healthy products and honey absolutely fits that bill and so that is a great result for us," she told Hort News. "The point I would make though is that while there is huge demand for NZ honey overseas with the demand strongest for good quality mānuka honey which is retaining good prices.
"But we still have a lot of other honeys the clovers, the bush honeys that have been slow to move so we are still seeing a lot of honey sitting in sheds around the country."
Kos says it's been quite pleasing to hear from some beekeepers, especially in the South Island, that their bush and clover honey is now selling and moving - and at better prices than they were even a year ago.
She says one of these challenges goes back to weather and last season was rather poor resulting in a significant drop in production with the average honey yield per hive falling by about 18% to 25kg.
"A result that didn't surprise our beekeepers," she adds.
Also not helping clear honey stocks domestically is the lack of tourists, who often stop at honey outlets to buy produce. Covid has also put paid to farmers markets, where much local honey is sold.
Freight Costs Hit Industry
Kos says freight rates have shot up by 300% since Covid.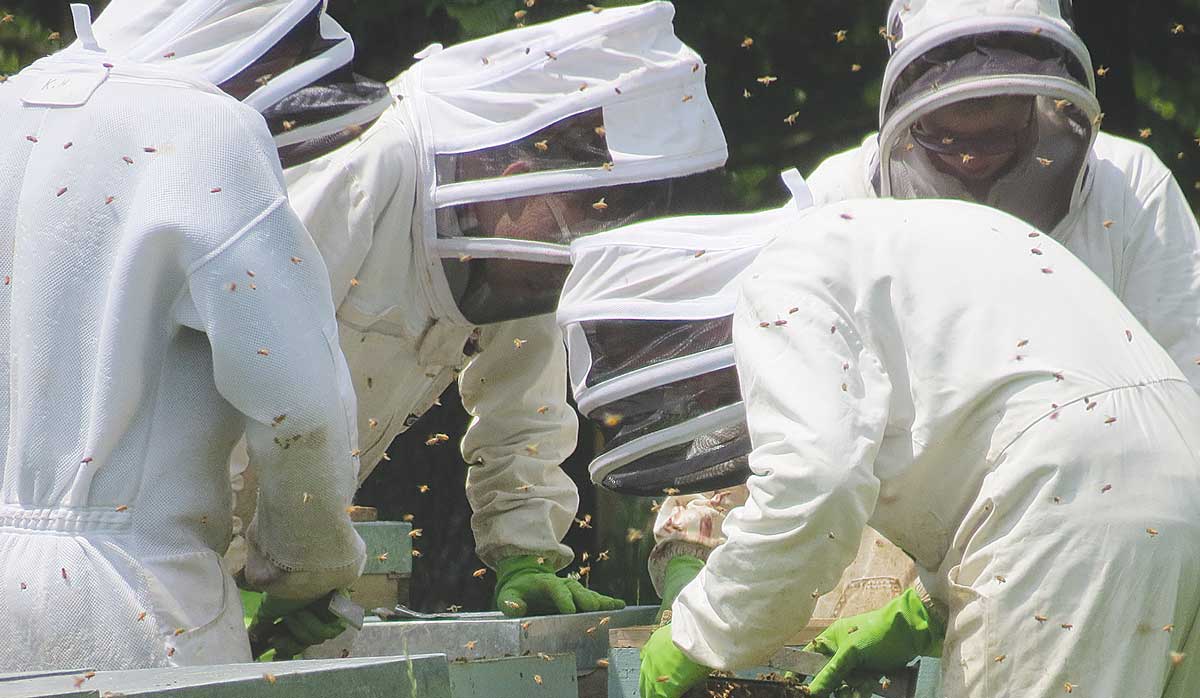 The NZ honey industry is still facing challenges but in terms of exports the prospects are promising.
She says this is making exporting much harder, not to mention the ongoing global shipping delays.
Kos says the industry has continued to grow over the last few years and there are about 800,000 hives around the country.
"But we don't have skilled beekeepers that we need, so we have been dependent on getting beekeepers from overseas," she told Hort News.
"So, trying to find that labour shortfall under Covid has been challenging - especially for some of the bigger companies."
Kos says the other issue that has arisen out of Covid is that some of the larger honey producing companies have been unable to get overseas to see clients. She says nothing beats face-to-face contact and says many are hoping to get overseas in 2022.
Overall, Kos says it's a bit of a two-sided story.
"Huge exports and records, but also some challenges out there."
NZ Exporters Stung!
The Australian Manuka Honey Association (AMHA) says it's delighted that the UK Intellectual Property Office (IPO) has rejected an application by a group of New Zealand producers to trademark the words "manuka honey".
The Australians claim the decision will have widespread ramifications in jurisdictions beyond the United Kingdom.
"In reaching its decision, the IPO accepted there was significant evidence that the general public understands mānuka honey is not produced exclusively in New Zealand, but rather originates from a number of places including Australia," AMHA chairman Paul Callander said.
"This decision is the right decision and a fair decision. The term mānuka has been used in Australia since the 1800s and the Australian industry has invested significantly for decades in mānuka honey science, research and marketing. It would be deeply unfair - and financially devastating - to deny that reality."