That's the word from Tim Jones, chief executive of 45 South, which manages and owns more than 400 hectares of cherry orchards around Cromwell in Central Otago. He says the crop could be in the order of 7000 tonnes of cherries for export.
Jones says the trees are in bloom right now and with nice weather, the bloom is good and the bees are actively pollinating the crop.
He says it looks like a great crop but cautions that there is still the potential for frost in the coming weeks.
The actual picking of the crop is still a few weeks away.
"At the moment, our permanent crews are out there mowing and spraying and that sort of stuff, gearing up for the harvest, which will start probably sometime between December 10 and 15," he told Hort News.
In the period before harvest, Jones and other cherry growers are busy trying to recruit people to pick the potentially record crop. He says they have been on social media and advertising on their websites earlier than normal.
"The word I have is that everyone is pleasantly surprised at the level of enquiry," he says. "The recent announcement by the Government that it's extending the supplementary seasonal employment work visas (SSE) for another six months is welcome news for everyone - so growers are now able offer jobs to those people who have applied for that."
Jones says they've had good enquiry from university students looking for work and he says the cherry industry is lucky that its harvest season coincides with the university break. However, he says other summer fruit and apple growers are not so lucky,
The other good news is that a cohort of RSE workers from the Pacific Islands have arrived in the country under a special scheme which allows them to isolate on orchards rather than in MIQ. Jones says some of these people have been isolated on their properties and once they get clear Covid tests they will be free to work in the orchards.
Despite all the promising signs of having a good labour workforce, Jones says there is still a degree of nervousness among growers. He says while there is interest in jobs, many have still to sign up yet.
He says added to the problem is the lack of backpackers in the country who in the past have been an important part in the seasonal workforce.
"There are also concerns that if there are various levels of lockdowns around the country, people might be put off travelling to come down for a short period of time to harvest the crop," he adds.
"There is also the unknown of how many RSE workers will remain in NZ.
"We won't have a level of comfort until the fruit is picked."
Logistical Challenge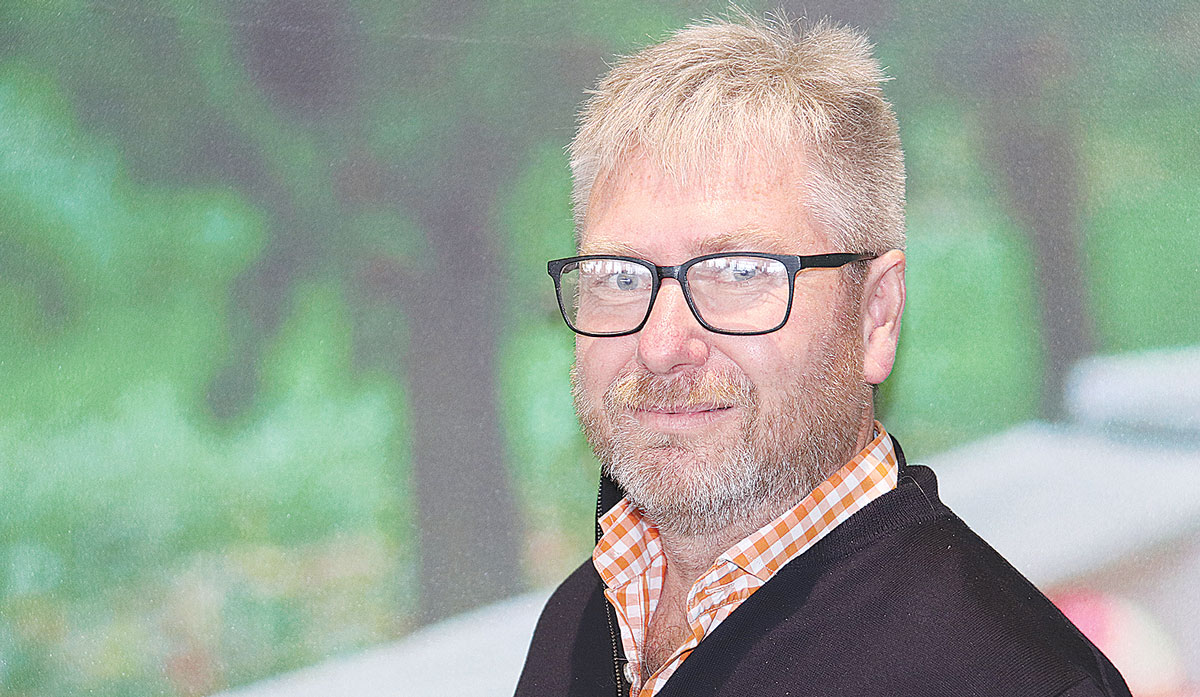 45 South chief executive Tim Jones.
A potential 7000 tonne crop will stretch what is already a fragile logistics chain, according to Tim Jones.
He says the option of using sea freight is very risky this year simply because of the delays of getting vessels and containers.
"I think the bulk of the fruit will be airfreighted and the capacity will have to be more than it's ever been because of the size of the crop," Jones told Hort News. "So, I can see a lot more charter aircraft being used this year because of the lack of passenger planes around."
He says this will inevitably lead to higher freight costs, not only because air freight is more expensive, but because the charter flights coming to take the cherries back overseas won't have much incoming freight, which will push up costs.
However, Jones says the positive side is that they have built up good relations with some of the airlines and hope to have similar arrangements in place this season. He says not all the increased costs can be passed on to consumers and the growers will have to take a hit as well.
"We are quietly confident, while it won't be an easy year, we will find a way to get the fruit to market."