With 40 hectares of kumara crop under the ground, he remains hopeful.
"It depends on how long the dry weather lasts," he told Rural News.
"As long as the dry doesn't get too severe and kill the plants, we should be okay."
De Bruin, who is also chairman of Vegetables NZ, hosted Agriculture Minister Damien O'Connor on his farm recently. O'Connor toured a paddock planted two months ago.
De Bruin says it's hard to say how the dry weather will affect this year's crop.
"We will only find out during the harvest," he says.
Kumara is planted around November and December in Dargaville; from planting it takes about 120 days to harvest.
Some of the crop is transported directly to markets around the country; the remainder kept in storage for supply throughout the year.
De Bruin says while his farm is very dry, other farmers in Dargaville are better placed: some have had rain and some access to irrigation.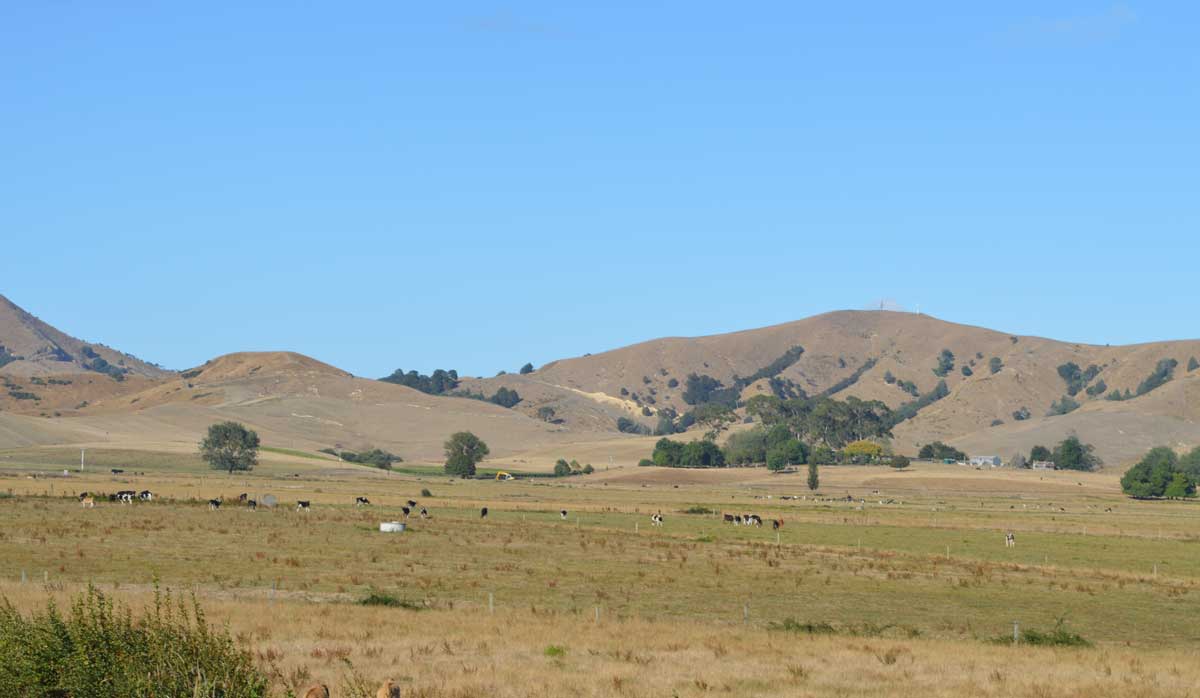 Drought is affecting much of the North Island.
O'Connor, who spent a day in Northland, says ground conditions across the region are varied.
He praised the resilience of farmers, saying good farmers are more prepared for such climatic events.
"Most farmers have got it... they need to be more prepared in future for disruptive events."
O'Connor says mixed farming models will help farmers not only diversify their income but provide buffer to their incomes during droughts and floods.
On the possibility of a drought being declared in Northland, O'Connor says his department is working with Federated Farmers and Rural Support Trust with "a set formula".
"We must not overreact and too quickly declare a drought: building reputation around an area for being unreliable as a farming block," he says. "There are downsides to declaration of a drought: such areas can be seen as losing the ability to farm sustainably and this can impact land values."
O'Connor also visited dairy farmer Scott Taylor at Tangiteroria, midway Whangarei and Dargaville.
Taylor says milk production is falling behind, compared to last season as farmers are drying off early.
On his farm in Taylor has dried off cows that would be calving in autumn: he's done this a few weeks earlier than usual.
"Day after day of 25 to 30 degrees with no rain, no grass growth, it's a no-brainer," he told Rural News.
"We need rain soon to ease the pressure, if not things are going to get quite difficult."
Taylor is still milking 230 cows once-a-day; feeding them turnips, grass silage and palm kernel expeller (PKE).