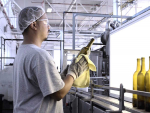 The time is right for a bottle reuse programme in New Zealand's wine industry, says Green Bottle Project director Neil Pollett, who plans to have a machine in the country by the end of the year.
---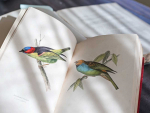 Denis Marshall has worn plenty of hats throughout his working life, but his plea to the wine industry has required a one-size-fits-all.
Plans for the United Kingdom to join the Comprehensive and Progressive Agreement for Trans-Pacific Partnership (CPTPP) have come with a warning from New Zealand dairy companies.
Claas's Axion 960 CEMOS tractor has been recognised as the most sustainable tractor in the prestigious Tractor of the Year awards.
OPINION: The recent signing of a revamped free trade agreement (FTA) between New Zealand and China has been noticed across the ditch.