The president of the UK National Farmers Union, Minette Batters says it offers "nothing in return" to British farmers.
She claims Britain will be opening its doors to significant extra volumes of imported food - whether or not this is produced to the UK's own high standards - while securing almost nothing in return for UK farmers.
"We should all be worried that there could be a huge downside to these deals, especially for sectors such as dairy, red meat and horticulture," she says. "The UK government is now asking British farmers to go toe-to-toe with some of the most export orientated farmers in the world, without the serious, long-term and properly funded investment in UK agriculture that can enable us to do so."
Batters says this is why it is very difficult for the NFU to show any support for these deals.
O'Connor says the NFU's reaction is not unexpected. He says he's told UK farming leaders directly that the FTA will provide them with opportunities to export into markets in Asia where there are huge growing demand for high quality protein.
O'Connor adds that under the FTA agreement, NZ will not compete and undervalue UK products in any market.
Nod of Approval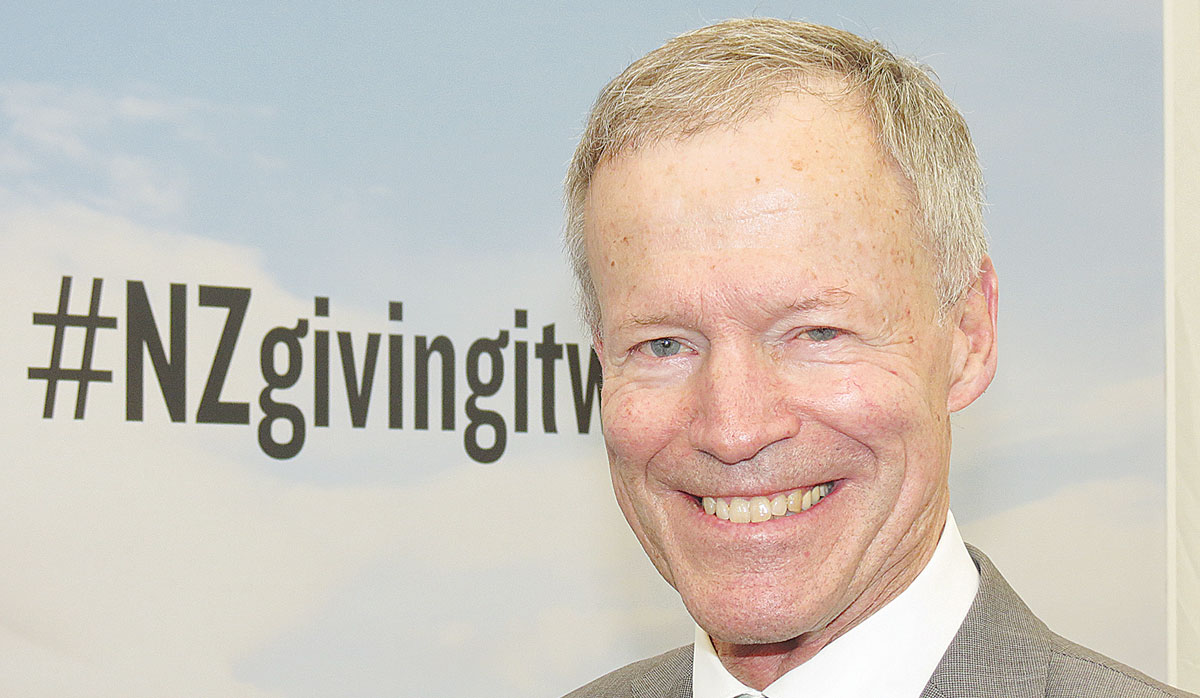 Former Trade Minister and High Commissioner to the UK Lockwood Smith.
Someone who's played a behind the scenes role in the FTA negotiations is former NZ Trade Minister and High Commissioner to London, Sir Lockwood Smith.
Smith is the only non UK member of the British Trade and Agricultural Commission (TAC) set up by the British government to win support from the rural community for FTAs such as this one. He has spent much time talking to UK farmers about the benefits of becoming more global in their outlook.
Smith says the Agreement in Principle is what he would have expected and hoped for and is a great outcome.
"Having tariff free trade into a northern hemisphere market is fantastic and makes up for the efforts of the TAC to get UK farmers to agree to this."
He says while some people have complained about some of the transitions being too long, having zero tariffs right at the start is good news. He says the agreement is also good news for Britain as it will help them with their application to join the CPTPP.
Now the EU?
With the UK FTA now effectively done, the attention is on obtaining a similar deal with the EU.
However, all the experts reckon this is going to be more difficult.
Sir Lockwood Smith says he doesn't think the success of the NZ/FTA will have a huge impact on getting through a deal with the EU. He says there are bigger issues and more challenges and notes that the EU played hard ball over Brexit. There is also the fact that any FTA with the EU has to be approved by the 27 member states - quite a tall order.
Damien O'Connor points out that during his recent trip he had a number of meetings with both agricultural and EU trade ministers and says they were very positive.
"They see the value of a trade agreement with NZ," he told Rural News. "We are a small player but we share many of the same values and outcomes for trade, which includes matters relating to the environment, small businesses, women and indigenous people."