Such a quote can be attributed to Winston Churchill.
For years, we've seen the likes of Fish & Game, Greenpeace and Forest and Bird lobbyists constantly and consistently painting agriculture with malevolent terms such as: 'dirty dairying', 'industrial farming' and 'water polluters' – to name a few. While there is some truth in such claims, it is by no means fair or truthful to label all farming as environmentally damaging as these groups do.
Late last year, we saw the country's national museum Te Papa running an exhibition on water quality in New Zealand that was clearly anti-farming. The exhibition showed water quality in various parts of the country: farm streams, lakes and harbours. However, Te Papa had water bottles artificially coloured to show what they believe is the colour of water in those places. It also had an interactive display where people can supposedly improve the environment by touching a screen which said: "less dairy".
For its part, Te Papa basically admitted it was screwing the scrum on farming's impact in its exhibition to get people talking about the environment.
"We can't be an encyclopaedia that presents the full complexity of an issue," a museum spokesperson said. "But we can spark interest and get people thinking and talking."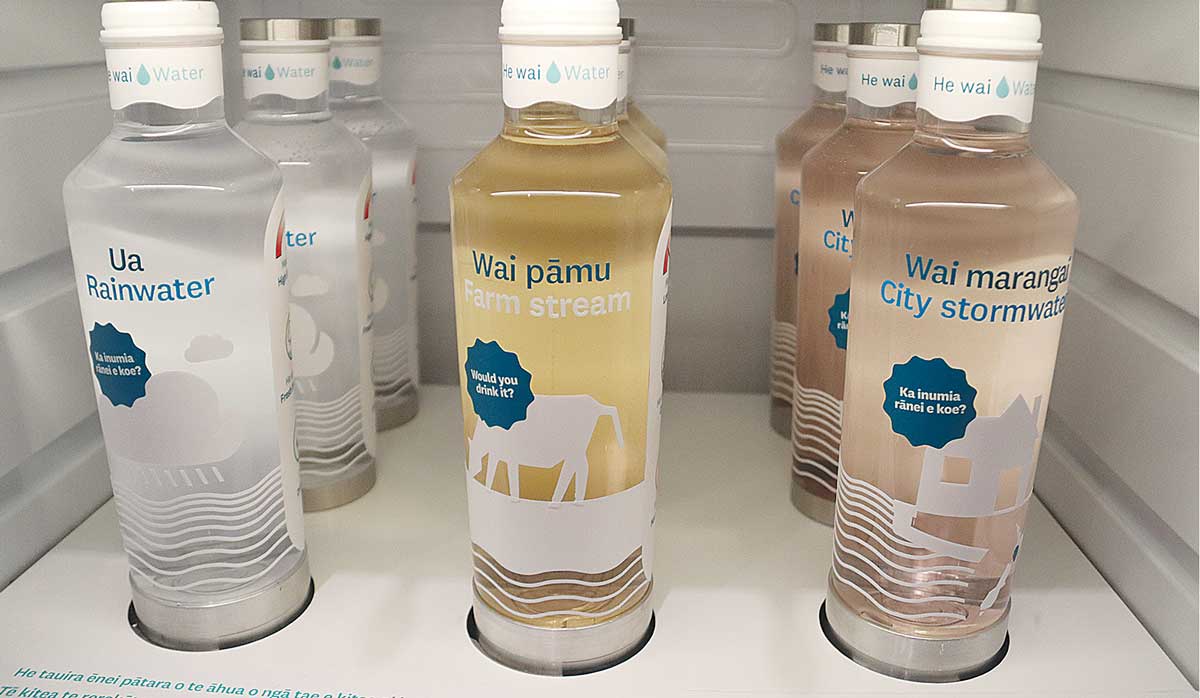 The bottles at Te Papa's exhibit on water quality.
That is an unbelievably dangerous and irresponsible attitude from the country's national museum.
And now we see the latest addition to the school curriculum, a government–backed resource on climate change, which – again – takes an overly simplistic and anti-farming approach to a very complex subject.
The teaching resource, which will be used in schools this year, see students told, among other things, to eat less meat and dairy to stave off the end of the world.
There appears to be no discussion about the actual carbon footprint of NZ meat and dairy (which is low compared to other global producers) or the environmental impact of growing more crops to produce plant-based food.
How can we expect people to be fully informed on such important issues; when deliberate half-truths and misleading information is sanctioned by government, educators and museums?
As an industry we must continue to push back and demand the whole truth be told.