»

Latest Print Issues Online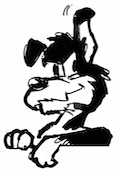 In a follow-up to this old mutt's piece two issues ago about Fonterra directors getting to grips with the co-op's…
There are many stories from 'the impossible to believe, but believable' files that your old mate is often told about.
Chinese dairy giant Yili will pay $588 million for dairy co-op Westland Milk, it was announced overnight.
The proposed sale of Westland Milk to Chinese company Yili is causing alarm among social media users.
Landcorp is paying members of its contentious environmental reference group (ERG) $1500 a day each – far more than other…
New Holland Agriculture has introduced the new Braud 9000 series to its portfolio of self-propelled grape harvesters, with the 9090L…
Initially designed to assist fertiliser spreading trucks operating on steep New Zealand hill country, TracMap's GPS guidance and job management…
Italian specialist tractor manufacturer SAME, part of the SDF Group, used the recent EIMA 18 Expo in Bologna, to roll…