»

Latest Print Issues Online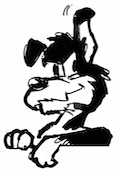 The Hound was intrigued to read an article recently, on the Newsroom website, that shows that Education Minister Chris 'Chippy'…
This old mutt has been contacted by many concerned individuals about the role the former Synlait boss John Penno is…
OPINION: By 2050 China will own New Zealand agriculture and with it our country's future.
Successful dairy farmer Mark Townshend has a message for young New Zealand farmers: don't feel sorry for yourself, just embrace…
Environment Minister David Parker is ruling out giving farmers any longer to make submissions on freshwater reforms.
Mark Daniel on what's new in machinery for the vineyard.
New Holland Agriculture has introduced the new Braud 9000 series to its portfolio of self-propelled grape harvesters, with the 9090L…
Initially designed to assist fertiliser spreading trucks operating on steep New Zealand hill country, TracMap's GPS guidance and job management…