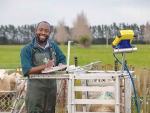 A Massey PhD student known as the 'worm detective' for his work on sheep worms will represent New Zealand on…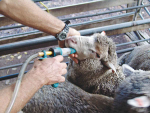 Triple drench resistance is appearing at an alarming rate, particularly in the North Island. But it can be prevented by…
Improving the reproductive performance of a herd by getting more cows in-calf is a key way to cut farm emissions…
Bay of Plenty dairy farmer Darryl Jensen rears calves and sees farm biosecurity as a necessity. For effective traceability and…
Most farmers are well prepared for the new disbudding and dehorning regulations which will take effect on October 1.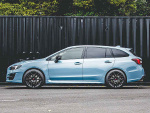 Subaru's latest SUV offering fills a need for drivers looking for something smaller and a little more potent than your…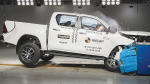 In its first test in 2015 the eighth generation Toyota Hilux gained a 5-star ANCAP rating.
The latest Holden Colorado Z71 comes pretty close to perfection.
Once you go large it's hard to go back to regular, goes the old saying.
With saloon cars fading on buyers' radar, Holden is confirming its focus on the ute and SUV market.
»

Latest Print Issues Online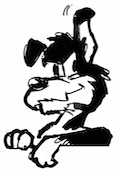 The Hound was intrigued to read an article recently, on the Newsroom website, that shows that Education Minister Chris 'Chippy'…
This old mutt has been contacted by many concerned individuals about the role the former Synlait boss John Penno is…
»

Connect with Rural News
Successful dairy farmer Mark Townshend has a message for young New Zealand farmers: don't feel sorry for yourself, just embrace…
Environment Minister David Parker is ruling out giving farmers any longer to make submissions on freshwater reforms.
Farmers are flabbergasted to learn that Fonterra borrowed money to pay dividends over the last few years.
Mark Daniel on what's new in machinery for the vineyard.
New Holland Agriculture has introduced the new Braud 9000 series to its portfolio of self-propelled grape harvesters, with the 9090L…
Initially designed to assist fertiliser spreading trucks operating on steep New Zealand hill country, TracMap's GPS guidance and job management…