»

Latest Print Issues Online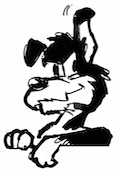 OPINION: This old mutt is getting somewhat tired of multi-national, tax-dodging, fund-raising group Greenpeace always given front and centre mainstream…
OPINION: A mate of yours truly is questioning exactly why the Māori ag sector have been given special budget funding by…
»

Connect with Rural News
BNZ aims to have a $10 billion sustainability financing portfolio by 2025.
Fonterra has copped an $81 million hit in the key market of Sri Lanka, which has been facing political turmoil.
Fonterra remains on track to deliver around $1 billion of capital to farmer shareholders and unit holders in two years.