The couple milk all year around and while it spreads the calf rearing numbers, it also means the calves never completely go away.
They rear 200 replacements every year, along with 200 Friesian/Charolais calves (split between the spring and autumn), 15 Jersey bulls, and up to 100 Friesian bulls (reared to 100kg, depending on the season). They have been feeding OAD since 2018.
Torey said her two "main drivers" to embrace OAD feeding was that they had two young daughters, and that the calves seemed to drink more aggressively in the morning anyway.
"Sometimes you think that people go to OAD just because they don't want to feed the calves in the afternoon," Torey says.
"I just found on Calf Xtreme they were content, and not particularly interested in the afternoon feed.
"We have quite big Friesian calves and when we were giving them 2.5-3 litres in the morning and afternoon, they were significantly less content than when we changed to feeding six litres in a single feed in the morning."
Torey says she's also noticed the additional mass in their two-yearolds in the herd since introducing Calf Xtreme, which has given them confidence to compete with their mixed aged cows.
"When our heifers calve down, you struggle to pick them in the herd because they are so big," Torey says.
"We watch when we are drafting between herds and we often find that all the heifers go in the first herd, and they dominate. They will all be in the first row – they're the big dogs. I'm sure that early rumen development is the reason why."
For Those Wanting More
Chris Collier says probiotics was a system for the inquisitive minds who wanted more.
Their clients are now feeding up to eight litres OAD to Friesians and five litres OAD to Jerseys.
"We aren't dealing with the farmers that aren't questioning. In the first year, many of them tried it as much for its health benefits as they did because they could safely feed more milk.
"It wasn't until the second year that we started to push the higher rate of milk more actively."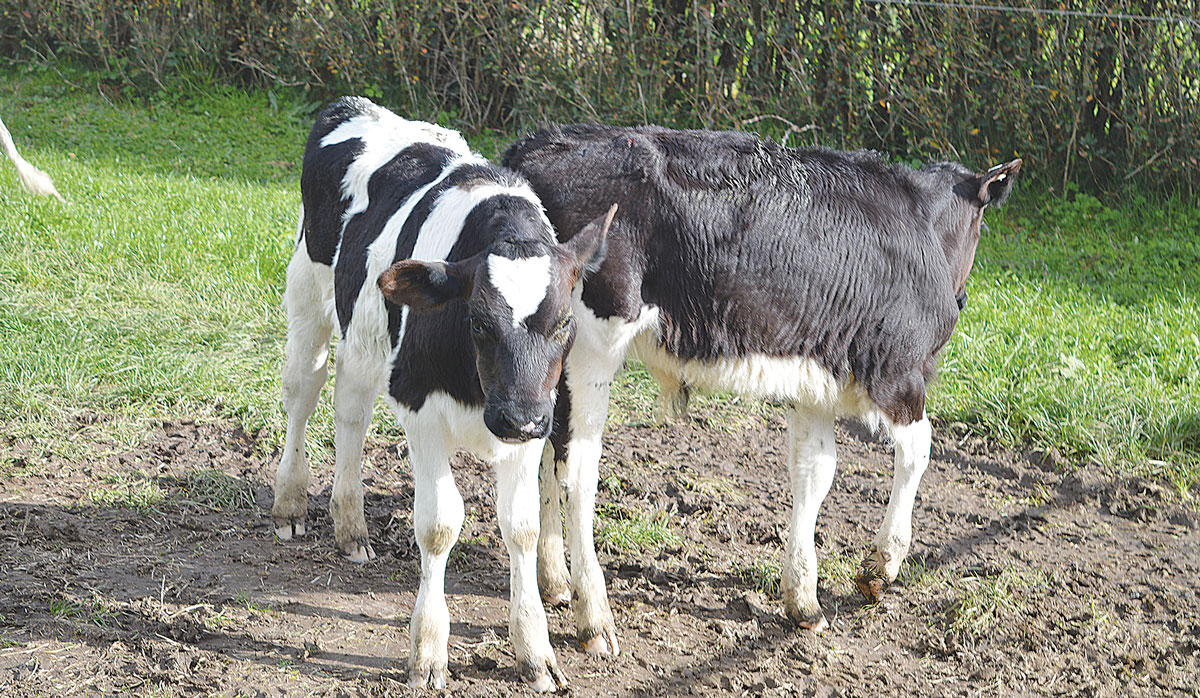 Calves were more content and that they started eating hay and meal much faster.
He said that their farmers routinely reported that the calves were more content and that they started eating hay and meal much faster. They also noticed that they started to chew their cud earlier and more aggressively.
"Within two weeks these calves were knocking back up to half a kilogram of meal a day. Within a month that was up to 1kg."