Thursday, 12 January 2017 13:25
Fonterra, LIC team up
Written by Sudesh Kissun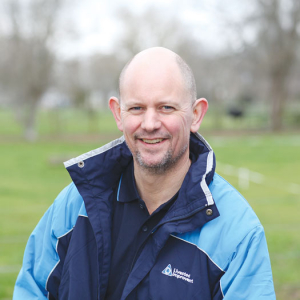 Fonterra and LIC are in the final stages of developing an online tool, Agrigate, designed specifically to help farmers improve their farm performance through the use of their existing data.
Agrigate has been developed by the two farmer-owned cooperatives to make it easier for farmers to: • access key information about their farming business in one place • identify areas where they can benchmark their performance on a scale that they have not been able to in the past • make smarter and faster decisions • manage their environmental information (e.g. nutrient management) The decision to develop Agrigate followed requests from farmers for a single site to access their core data, such as milk production and quality data, herd data, pasture data, local weather forecasts and more. "Agrigate will add value to dairy farmers' day to day lives and businesses by saving time and improving the quality of their information experience," says LIC chief executive Wayne McNee. "Having data in one place and working in real time makes it easier to make comparisons, see trends and make better management decisions. A key outcome will be enabling farmers to make the most efficient use of their resources – which is important in both tough and better times." "The ultimate goal of this project is to support our farmers by giving them a tool to help maximise their on-farm performance, productivity and profitability," says Fonterra Farm Source Chief Operating Officer Miles Hurrell. "As a simple, easy-to-use tool Agrigate is a great example of dairy industry innovation. It allows farmers to identify areas of their business where they are performing well and areas where improvements can be made." A prototype of Agrigate was trialled with 50 farmers in August 2016 and feedback from this group was invaluable in developing the platform further. The product is now undergoing testing with a small group of farmers and is due for a full release next month. Post launch feedback from farmers will continue to inform the on-going development of Agrigate, with additional features added as new data partners come on board.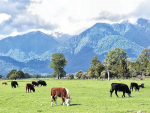 Fonterra says new analysis showing New Zealand dairy farms having the lowest carbon footprint in the world is a result…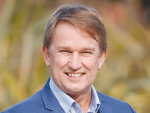 Plans for the United Kingdom to join the Comprehensive and Progressive Agreement for Trans-Pacific Partnership (CPTPP) have come with a…
New Zealand exporters and importers are facing "a perfect storm" as global shipping challenges mount.
Consumers are flocking back to dairy products as Covid shines the light on health and wellness, says Tom Bailey, the…
For Southland dairy farmers Ferdinand Vries and Stacey Young, running an environmentally friendly operation has become top priority in recent…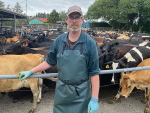 Taranaki sharemilker Shaun Eichstaedt was the first New Zealander to replace traditional antibiotic dry cow therapy (DCT) with a high-strength…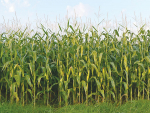 There has been a mixed response by the agriculture sector to the recently released Climate Change Commission's 2021 draft report.
One of the major issues in New Zealand is the post calving diseases of mastitis and metritis.
Fonterra's reliable supply chain and strong demand from China and South East Asia are helping drive dairy prices up, says…
Livestock farmers can now access short term finance without having to go to a bank.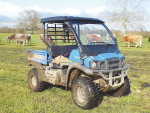 Call them what you will, but UTVs, or side-by-sides, have certainly found a place in much of New Zealand's rural…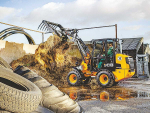 A new ultra-compact wheeled loader from JCB offers double the power of the current model.
Recently released in Europe, with expected delivery yet to be confirmed for New Zealand, the new Valtra A series tractors…
They say beauty is in the eye of the beholder.
Obviously not wishing to get left behind by some of its competitors, Italian manufacturer Merlo is planning to add to…
»

Latest Print Issues Online
OPINION: Fake milk works for some. Fashionable Swedish alt-milk brand Oatly is seeking a US stock market listing that could…
If you think labour shortage on New Zealand dairy farms is unique to our country, then think again.