Belinda Price, who was named Fonterra Dairy Woman of the Year at a gala ceremony in Taupo on 8 April, says she wants to help and give back to the industry.
"I really want to help people, continue on my journey to mentor and to guide and to develop people. So, I think that's where my passion lies and where I'd like to continue to head," Price told Dairy News.
Price has been a sharemilker for 12 years, after she and her husband purchased a dairy farm.
After starting in the industry, Price went on to study agribusiness management, "just so I could get my head around agriculture and... how to run a business in it."
"It's such an amazing industry and we've just grown hugely, and there's so many opportunities to access," she says.
She says that people in the industry can "get through all sorts of challenges", adding that agriculture has had some and will continue to do so.</p.
"Everyone's ready for a challenge... if there's a problem we find a solution so it's just that kind of industry I guess."
Price says that women wanting to enter the industry should "100 percent do it."
"Don't let anything hold you back," she says. "The women in the industry are totally amazing."
She says that some of the women who have worked on her farm have gone from strength to strength.
"We've had a lot of women that have come from other industries and they just wanted to be outside and be with animals and they have gone so well.
"From never touching a cow to now... managing farms and things like that in a very short period of time, it's mind-blowing,"
As the 2021 Fonterra Dairy Woman of the Year, Price received a $20,000 scholarship to be put toward a development programme, professional and business coaching or learning experience.
Regional Leader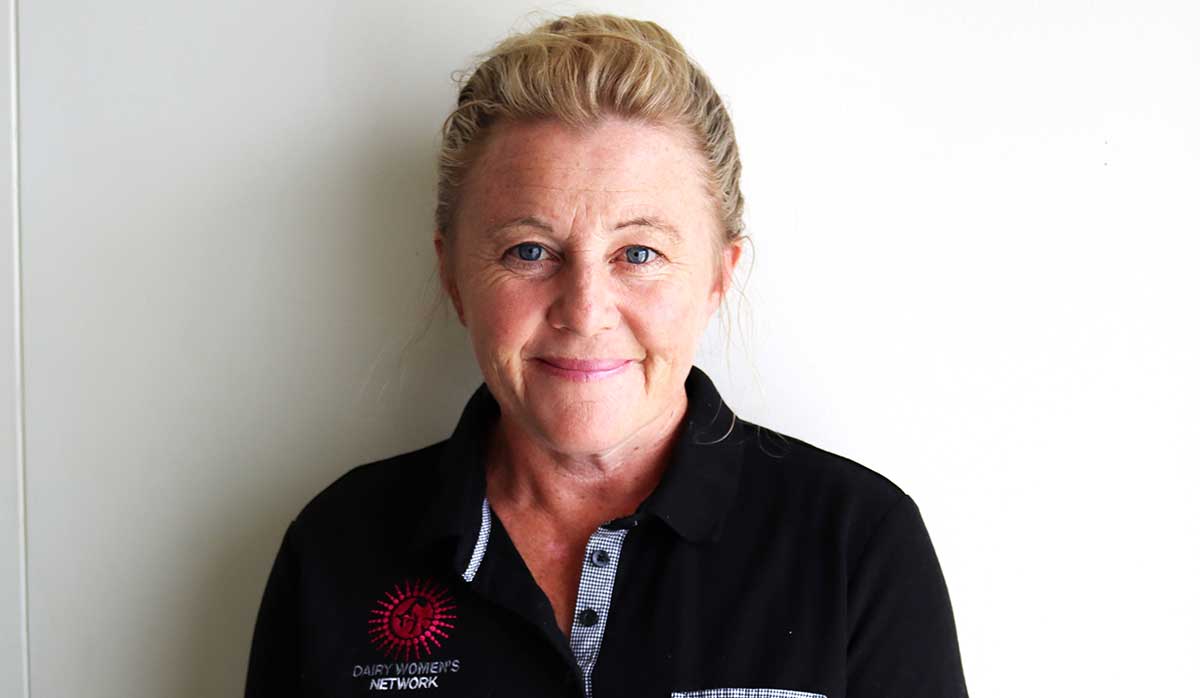 Donna Griggs.
In the same ceremony, Donna Griggs was named Dairy Women's Network's (DWN) Regional Leader of the Year.
The award celebrates the grassroots work performed by DWN Regional Leaders across the country.
Griggs, a 50/50 sharemilker based on the Ruawai Flats, said she was humbled to be nominated for the award.
"For me, the title means an opportunity to grow in leadership skills and to bring that knowledge forward into the Dairy Women's Network community, our farming community, and our business," she said.
As the Regional Leader of the Year, Griggs receives registration to the Dare to Lead Programme facilitated by Kaila Colbin from Boma New Zealand.