He told about 40 representatives of the Dairy Environment Leaders (DEL) Forum meeting in Wellington recently that human beings have a carbon footprint, no matter what they do and, he says it's about containing it, and how we can contain it.
Carr says the climate waits for no one and as a nation we can choose what we do, but we can't choose not to reduce emissions.
"So it's about our share of the responsibility. The science is now so clear that we have to act because greenhouse gases are causing the climate to change. The needle on the dial is moving toward doing what we can, when we can. There is technical feasibility, economic effects an social acceptance we need to address. I think the journey is underway, we just have to configure how we do it. Long-term, we will need a technological breakthrough," he says.
As part of their meeting, the participants attended at parliament to recognise their work at both a national and local level. At the function, DairyNZ chairman Jim van der Poel praised the work of the DEL and says by coming to Wellington to meet politicians and other leaders in the agri-sector they now need to take these messages back to their communities and farms and put them into practice.
The DEL was formed by DairyNZ in 2013 to empower leadership and help farmers support other farmers making change to reduce environmental footprint. In the initial stages, members were to some degree hand-picked by the sector, but van der Poel says the organisation now has a life of its own and runs its own affairs, but is still funded by DairyNZ. He says while the sector can make policy and propose change, ultimately this has to be led by farmers themselves.
He says DEL members are selected because they are passionate about the environment and are keen to do the right thing on their farms and in the community.
"They come together in these forums to share information and understand the issues and then go back to their communities and down on farms and promote good environmental practices both on their own farms and in their communities. These are people whi kive the good values and are proud of what they are doing in respect of the environment such as looking after the waterways, fencing them and carrying out riparian planting," he says.
Van der Poel says many New Zealanders don't understand what is being done on farms.
"But that message is always more powerful when it's coming directly from farmers who are doing the hard yards rather than information put out by sector groups," he says.
Van der Poel admits the sector still suffers from rogue farmers who engage in poor animal welfare or environmental practices. But he says there are bad people in every facet of society and says the majority of dairy farmers do not condone actions which ultimately damage the industry and their business.
Practical Regulations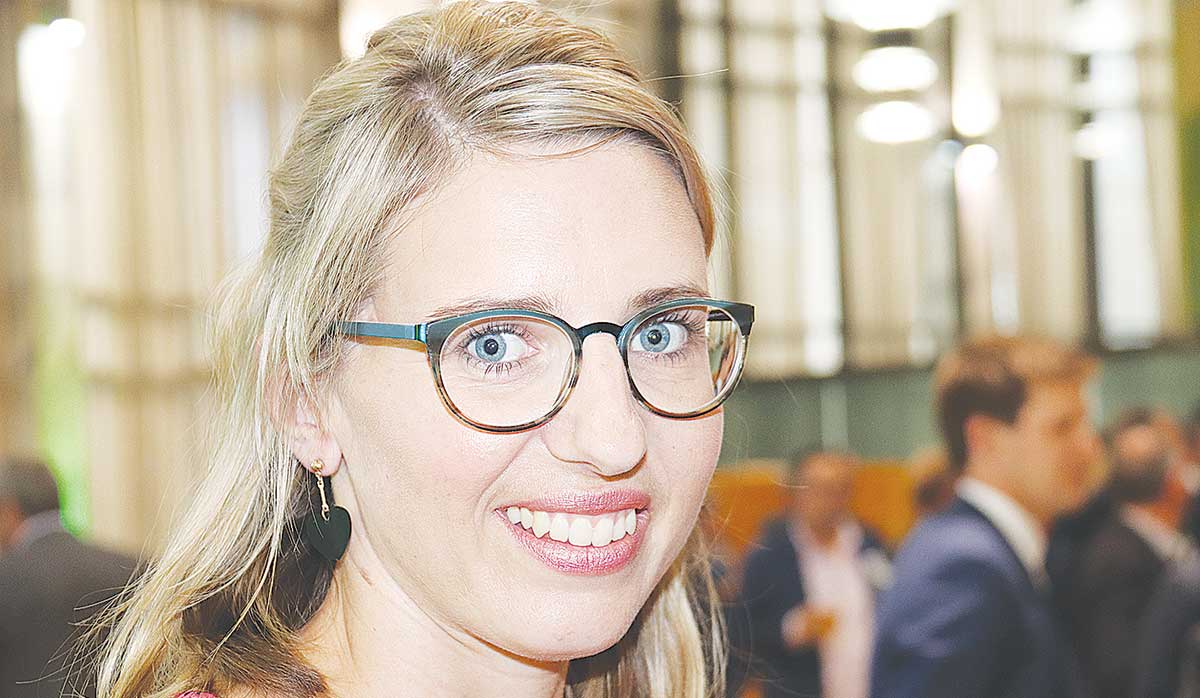 Melissa Slattery.
The chair of the DEL is north Waikato dairy farmer Melissa Slattery. She and her husband Justin own and operate a 300 cow, 106ha dairy farm near Te Aroha. She's an associate with a local chartered accountant firm, and is a former regional leader for both the Canterbury/North Otago Dairy Industry Awards and the North Canterbury Rural Business Network.
Slattery says farmers are committed to playing their part to solve environmental challenges, and have a lot of great work underway already. But she says regulations need to be practical behind the farm gate and have pragmatic timeframes.
"Dairy Environment Leaders Forum is an opportunity for environmentally-minded farmers to get together and discuss the opportunities we see, the challenges we face, and the support that we will need to succeed," she says.
She says DEL members are showing leadership either on their own farms or in the community as part of catchment groups or other collective groups and then on up to regional or national policy level. Slattery says at a local level they participate in farm discussion group and share their insights with other farmers.
"This is part of farmers' culture and the culture of Dairy Environment Leaders," she says.