The district is facing new rules under the proposed Plan Change 7 to the Canterbury Land & Water Regional Plan (CLWRP), which calls for staged cuts to Nitrogen losses over coming decades – up to 90% reductions in some specified zones.
One dairy farmer in the most-affected "purple zone" near Oxford said he had a consultant run the figures for his farm and it showed that at 30% reduction he might as well "give the keys to the bank" and walk away.
The man, who asked not to be identified, is a fourth-generation dairy farmer who came to the district six years ago with his parents and young family.
"I'm 36 years old and to hear that you've got no future it's pretty hard. I've just worked my guts out to get to the position I'm in."
Submissions on the Plan Change, which will also bring in new rules for the Orari Temuka Opihi Pareora (OTOP) sub-region in South Canterbury, have now closed and are expected to go to hearings in May.
Under the plan, the Waimakariri sub-region is divided into a nitrate priority area, where nitrate levels are the main concern, and a runoff priority area where phosphorus, sediment and EColi are the main issues.
Within the nitrate area are different zones according to catchment, with differing schedules of N-loss mitigation required, staged over 20 to 30 years.
Eyrewell farmer Scott Evans, chairman of the Waimakariri Next Generation Farmers Trust, which was formed last year to help influence environmental policy, said it could be "game over" for some farmers.
He said farmers wanted common-sense changes rather than a broad-brush approach imposed by "a guy in an office" who doesn't understand the long-term feasibility.
Evans said within the nitrate area were different zones according to catchment.
"There's a first stage reduction, then a second stage reduction, then some zones just keep reducing until literally they'll be gone from farming."
"There's a floor in there which will see you able to do maybe sheep farming if you're lucky but these guys have got a lot invested in their land and the land's valued so high that it's just going to take the rug out from underneath them."
Evans said his group was "really clear" that it was unfair to treat it as a dairy farm problem and treat people differently within a catchment, so that a dairy farmer miles from any other dairy farm is the one who's losing his farm.
Farmers wanted to do the right thing but needed to be able to do it.
"If they bring these changes in, straight away the mechanisms of finance kick in. The land value plummets therefore you've got no equity. You can't invest, you can't do these things and it's going to have a negative impact on the environment."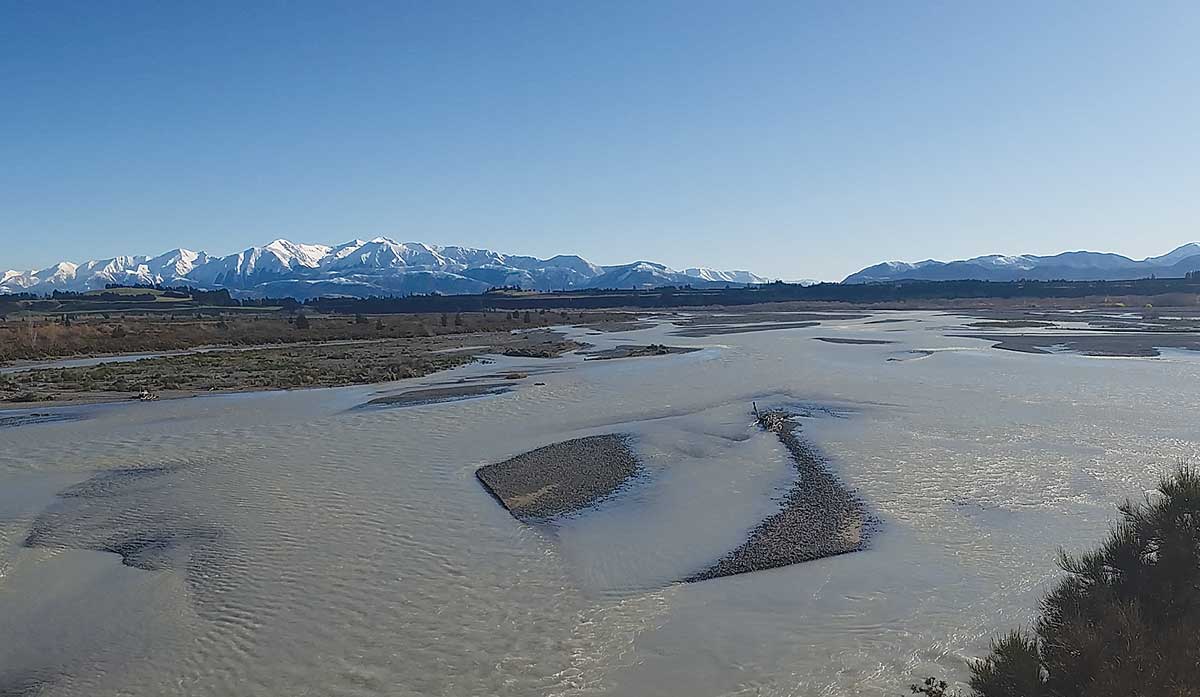 The proposed new environmental rules could see staged cuts to Nitrogen losses set at 90% in some zones..
Environmental consultant Paul Reese, who heads Waimakariri Irrigation Ltd's environmental management, said ECan had looked at issues in the district's lowland streams and realised that to make any sort of difference there were things that had to happen further up the catchment.
"And what they proposed is pretty substantive."
"If the Plan Change goes ahead and these people have to make a 90% reduction in N loss, it's game over for them. It really is."
It would bring N-losses down to levels characteristic of dryland tussock country.
"And there's already farm investment, there's family investment, there's social investment, there's lots of lots of capital involved and you cannot change your dairy farming system to a dryland tussock-based system and hope to pay back the loans you've already got."
Reese said that as a scheme, WIL recognised there were issues to be addressed, and that irrigation has had an impact.
But he queried whether focussing on N loss and land use of individual farms was the only course of action.
WIL was looking to other mechanisms to provide extra water to dilute and improve flow in lowland streams, including stream augmentation, managed aquifer recharge and in-stream ecological improvements.
It also wanted better measurements in aquifers and waterways to better understand the problem, he said.
Desire to get it right
Paul Reese says there is a real willingness and desire among landowners to get things right.
Farmers were actively engaged with the Farm Environment Plan (FEP) process and were taking action to improve their environmental performance, he said.
On the most recent figures, 89% of WIL shareholders achieved an A or B FEP audit during the 2018/19 season, an increase of 21 percentage points from 2016/17.
C audit grades decreased from 28% to 9%, while just one farm received a D grade.
Reese said the sole D grade came about when a new farm owner installed a feed pad near his shed, which had the effect of concentrating urine rather than diluting it across the pasture.
That farmer has since changed his practices and Reese expected the D grade to disappear on re-auditing.
When the process to reduce N losses started five years ago it seemed a big mountain to climb but Reese had seen a huge change in mindset.
"In terms of the audits and in terms of the land-use improvements and on-farm practises it's been really encouraging to see it."
Irrigation management had been a very big focus for WIL, and the company also brought in groundbreaking measures including requiring its farmers to put in soil moisture monitors and use the REGEN irrigation and effluent management software system.
Reese said all schemes across Canterbury were doing similar things.
"It's a significant change from where we were. Schemes have changed from delivery of water to managers of water."