Monday, 09 January 2017 10:06
FTA boosting exports to Korea
Written by Sudesh Kissun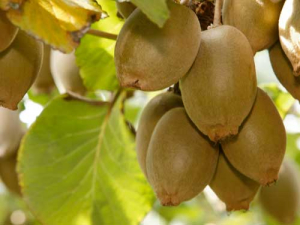 The start of 2017 saw two thirds of New Zealand's exports to Korea become duty free, up from 46% in 2016.
Trade Minister Todd McClay says more local food businesses looking to expand into Korea will benefit from the latest round of tariff reductions under the New Zealand-Korea Free Trade Agreement, signed December 2015. New Zealand has experienced strong results particularly in the food and beverage sector where exports to Korea have increased by over 16%. Korea is New Zealand's 6th largest goods export market, worth NZ$1.5 billion in the year ending September 2016. Meat, dairy, fruit and seafood exports have all enjoyed growth of over 20%. The value of New Zealand's Kiwifruit exports to Korea grew nearly 20% in 2016 with further progress expected as the 30% tariff on Kiwifruit has now reduced to 22.5% per cent (half of what exporters were paying before the FTA). While New Zealand is ranked as Korea's 10th-largest wine importer, we are emerging as a source of high quality wine among early adopters in the market. The $2.7 million in New Zealand wine sales to Korea in 2015 represented an 18% increase from a year earlier. Following the removal of tariffs at the end of 2015, New Zealand wine exports increased a further 29% in the first half of 2016 compared to a year earlier. Exports of processed deer velvet have also increased by over 80%. From 1 January 2017, the list of products that can be exported duty free will expand to include products such as frozen fish fillets, prepared or preserved frozen potatoes and asparagus.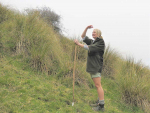 A recent decision to extend 5.8 million hectares of land designated as 'low slope' to 9.6 million hectares is causing trouble…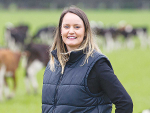 Falling dairy prices in recent months are putting this season's forecast milk payout under strain.
A meat industry-dominated group has formed to carry out the recommendations of the Wool Industry Project Action Group report and…
Around 11,000 people whose working visas are set to expire over the 2020/21 season have been granted a new visa.
The New Zealand Effluent & Environment Expo will be held in November.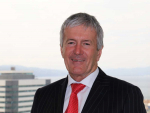 Labour is committing $50 million to support integrated farm planning.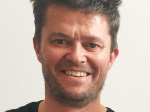 Could automated gun turrets in the bush shooting predators with poison paintballs rid the country of introduced pests?
Waikato company Timpack is playing a key role helping businesses move their essential goods around NZ and the world.
Around 11,000 people whose working visas are set to expire over the 2020/21 season have been granted a new visa.
Rural Women NZ is calling for a commitment to improving the health and well-being of rural families and enhancing rural…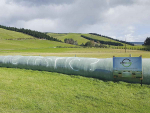 Nationwide on-farm recycler Plasback has more than doubled the volume of waste plastic it collected this year.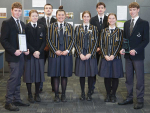 St Paul's Collegiate School in Hamilton has come up trumps again at the recent Fieldays Online Innovation Awards.
CLAAS will soon release six new side-mounted rear mowers.
Irish agritech company MagGrow has won the International Innovation Award at the 2020 Fieldays Innovations Competition.
Deutz Fahr has introduced the new 8280 TTV, which is aimed at filling the gap between its current 7 and…
»

Latest Print Issues Online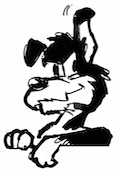 OPINION: This old mutt hears that there is some discontent in the wool sector at the tactics being used by the…
OPINION: Your canine crusader, like many in the rural sector, was deeply distressed to hear the tragic news that a…
»

Connect with Rural News