According to locals it was the largest protest they have ever seen with the vehicles taking nearly an hour to pass down the main street.
The protest was led by about 30 tractors followed by at least 200 utes and other vehicles.
Those taking part in the protest came from various towns in the Horowhenua and Kapiti Coast, but there were others who came from as far away as Taihape to take part in the protest.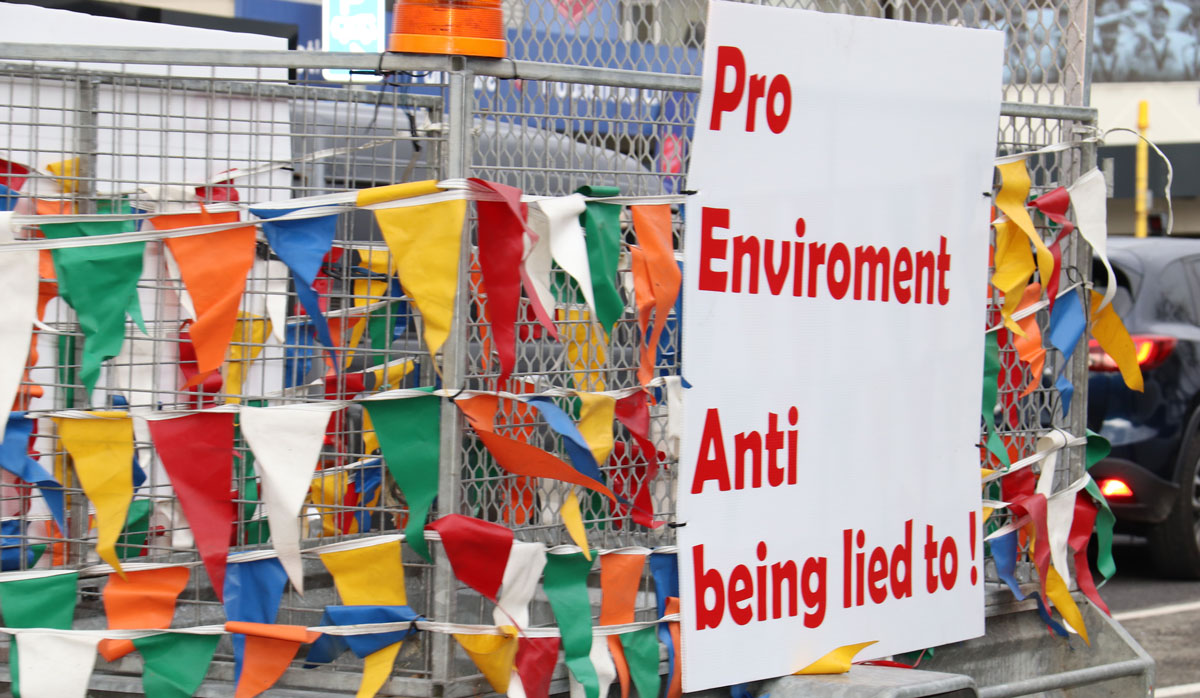 One of many protest signs from the Levin protest.
As well as farmers there were rural contractors, other rural professionals and trades people.
Their concerns ranged from the way the environmental reforms are being rushed through by government without proper consultation to the ute tax which was seen by all as an outright attack on rural NZ.
Before the protest began, there was call for the farm dogs to have their say and for about five minutes the huntaways led a boisterous chorus of barking and howling.
When told about reports by Labour MP Kieran McAnulty that the Groundswell movement didn't represent farmers, people just rolled their eyes in disbelief at his remarks.