The convoy left Pukekohe in South Auckland at 9.30am and is due to converge near Aotea Square around midday.
The convoy was broken into groups around 20 to 30 tractors near the Mount Wellington exit to avoid traffic congestion on the Southern Motorway leading into the city.
Tractor drivers were allowing vehicles access to and from motorway onramps and offramps.
Some tractors displayed placards with messages like 'No farmers, no food', 'No farmers, no food, no jobs', 'I'm not going to pay for your EV'.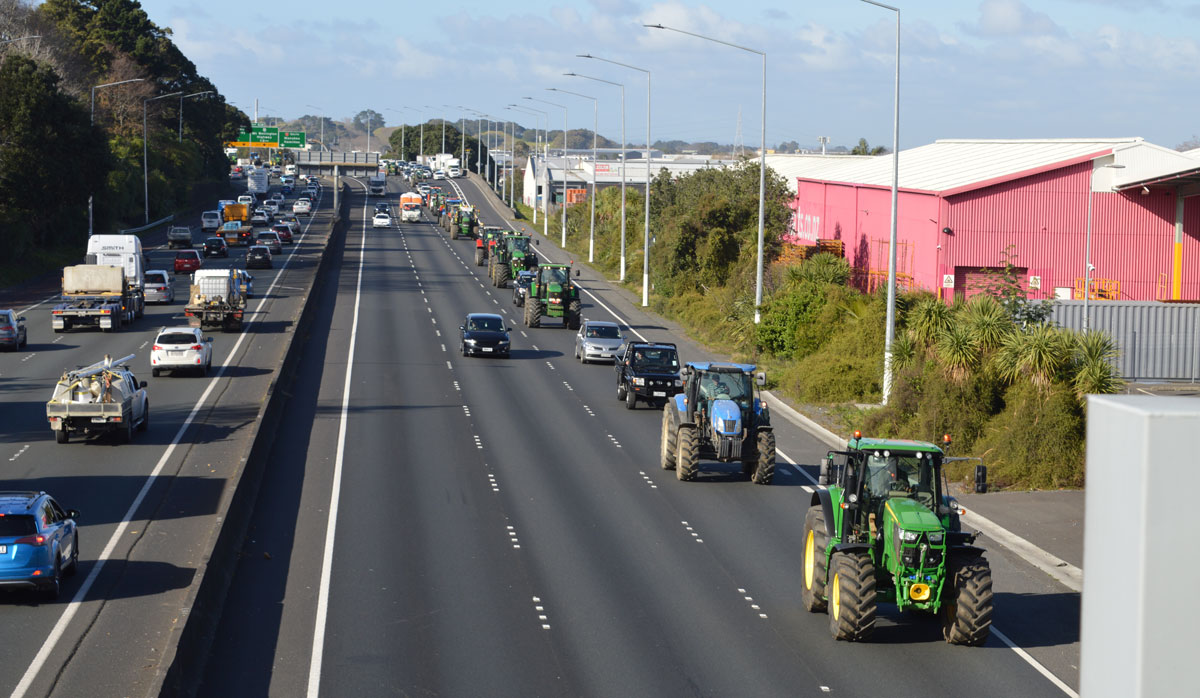 Protestors drive tractors along the Auckland Motorway, headed to Aotea Square.