Displaying items by tag: NEW ZEALAND TRADE AND ENTERPRISE
Tuesday, 27 September 2016 08:55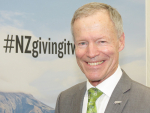 New Zealand's Ambassador to Ireland, Sir Lockwood Smith, says NZ has the kind of innovative agritech businesses that interest farmers in Ireland.
Wednesday, 11 November 2015 13:57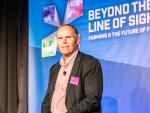 About 200 agribusiness leaders attended a thought-provoking TEDx-styled event which promised to challenge traditional thinking about the future of farming in New Zealand.
»

Latest Print Issues Online
If someone turns up on your farm, selling Stihl 461 chainsaws, please shout out. That's the message from NZ Young…
Cows do talk, researchers say.