Tuesday, 27 September 2016 08:55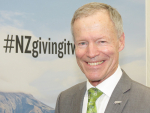 New Zealand's Ambassador to Ireland, Sir Lockwood Smith, says NZ has the kind of innovative agritech businesses that interest farmers in Ireland.
Wednesday, 11 November 2015 13:57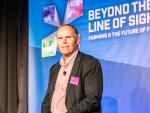 About 200 agribusiness leaders attended a thought-provoking TEDx-styled event which promised to challenge traditional thinking about the future of farming in New Zealand.
»

Latest Print Issues Online
The days of cafes getting milk in plastic bottles may be numbered if two young Dunedin entrepreneurs have their way.
Global animal health company DSM says it has a product that can help reduce emissions from cows by up to…