Joe Blakiston of PGG Wrightson Real Estate, Marlborough marketed the property, which was purchased by primary production investor MyFarm. He says the farm's owner first approached PGG Wrightson in April to market the property.
"They were aware of developments around hops and knew the farm was suited to growing them, though were in no hurry to sell. Because the hop industry hasn't many big players we discreetly marketed it to reach each one," Blakiston said.
"Our company nationwide knows MyFarm well, having dealt with them on several different projects, including horticulture, grapes and dairy properties. We know what they require and we understand the constraints they are under. We knew that a long period of due diligence would be necessary."
Grant Payton, head of sales for MyFarm, says the new Tapawera garden will be one of the largest growing hops in New Zealand.
"New Zealand hops have characteristics with great appeal for the international brewing market. Along with our business partner Hop Revolution, who will manage the garden, we are focused on making the most of those advantages.
"We believe there is significant potential to expand New Zealand hop production, and by doing so, generate double digit cash returns for our investors. This requires production at scale, planting the unique proprietorial hop varieties that have been developed in New Zealand."
Payton says vertical integration has provided the market power that has enabled New Zealand's dairy, kiwifruit and pipfruit industries to expand, to the benefit of farmers and growers.
"We are applying the same principles to the hop sector, bearing in mind that growers have previously been constrained by the high levels of investment needed to develop at the scale necessary for economic viability."
In 2013, 350ha of hops were grown in New Zealand. By 2019 that had risen to 763ha.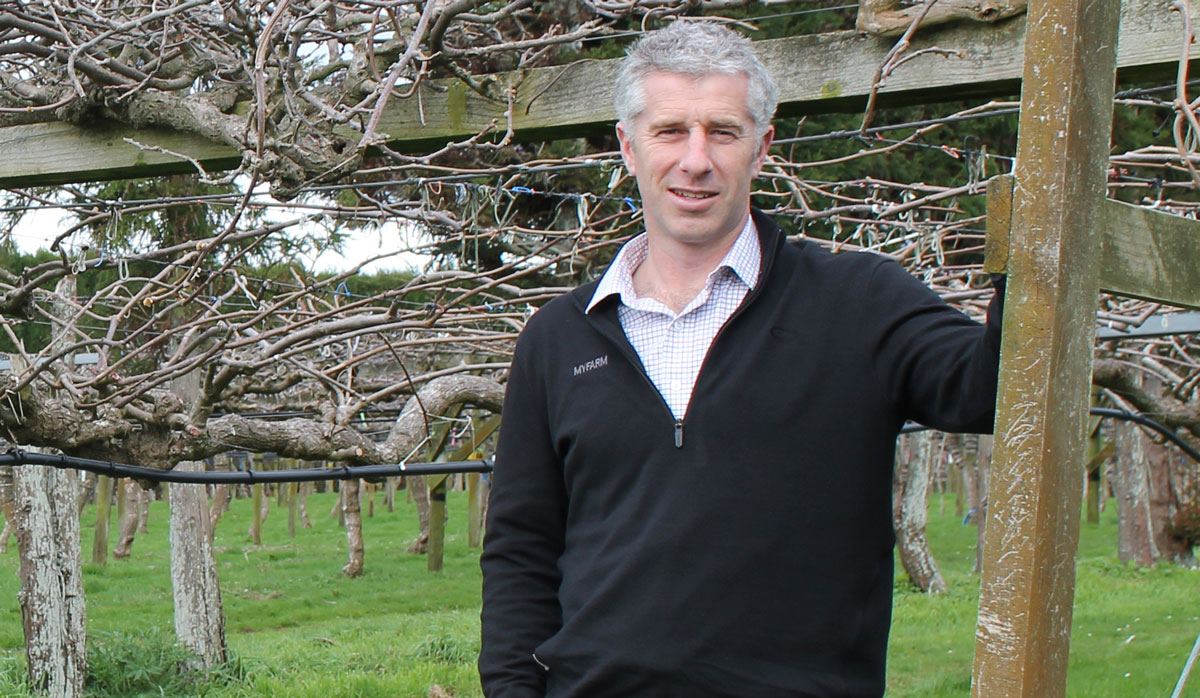 Grant Payton, head of sales for MyFarm.
Hops are a crucial component of beer, providing much of its flavour. Rising demand is driven by the domestic and international development of the craft beer market.
"In the United States alone there are 7400 craft brewers, which is projected to grow to 12,000," Payton said. "They are all looking for a point of difference. New Zealand hops provide that, with tastes and smells different to everything else grown around the world."
He says because New Zealand grows only about 1% of the world's hop production we could never manage to satisfy demand as the craft beer scene grows.
Hops have specific needs. As lengthening and shortening days are required for flowering and maturity, hops will only grow satisfactorily within a certain latitude. At 41 degrees south, Nelson's latitude, coupled with plenty of sun hours, little wind and sufficiently cold winters, is perfect for growing hops. The region is the centre of New Zealand's hop sector.
Development of the new hop garden has already begun, with 27.4ha contoured and drained. Support structures and irrigation will then be installed and the hops scheduled for planting before the end of the year. This month the remaining 148ha will be started on.
Initial harvest will be in 2021 and the new hop garden is forecast to reach full production in 2025.