DNA sequencing however can be used for an extensive range of applications, and one potential application is to extract a wealth of information on animal health and farm status direct from vat milk samples (the same type of samples used to determine payment for fat and protein by the milk processors).
DNA sequencing technologies allows the milk microbiome to be sequenced, meaning all species present within the vat milk sample are 'mapped'. This information can then be used to monitor herd health and allow for early intervention of disease.
Although the term 'microbiome' was almost unheard of in mainstream media less than a decade ago, more recently there's been increasing publicity through media and advertising channels covering 'the human- gut microbiome' (as a source of information on the health and history of people).
While the samples between humans and cows are different, similar principles to the human gut can be applied to milk, allowing the agriculture industry to tap into cow health and individual farm status.
In addition to the somatic cells from cows, milk contains hundreds of different species (bacteria, fungus, viruses etc.).
Some species can cause disease while others are likely to be beneficial to the cow.
The species LIC is DNA sequencing from vat milk could have originated from inside the udder, the teat skin (and whatever might be on the teats when the cups go on), the air in the milking shed, and the milking plant itself.
Early detection is a better protection.
Typically, LIC is finding 100-400 different species present in each vat milk sample that is analysed.
The aim is to use this information to develop 'early-warning systems' which will allow farmers and vets to manage and treat animal health events more efficiently through understanding:
exactly which pathogens are present in the animal and on-farm;
how virulent they are (similar to COVID sequencing, letting us know which strain of the virus is present), and;
whether they are resistant to antibiotics.
This knowledge should make it easier to select the correct treatment the first time, possibly before clinical symptoms are even observed.
It's a case of finding a match.
Using this approach, farmers and vets can move away from testing for a single species when a cow is suspected to be sick.
No assumptions about the cause of the illness need to be made.
For example, rather than testing for Johne's disease, we could instead monitor all species known to be detrimental to cow and/or human health, as well as species that are new to New Zealand (biosecurity information).
We can tap into an international public database for sequence information to find a match.
The database most scientists use (to store genome sequences) is hosted by the National Institute of Health in the USA, which currently contains more than 63,400 bacterial species alone (with a variety of strains representing each species).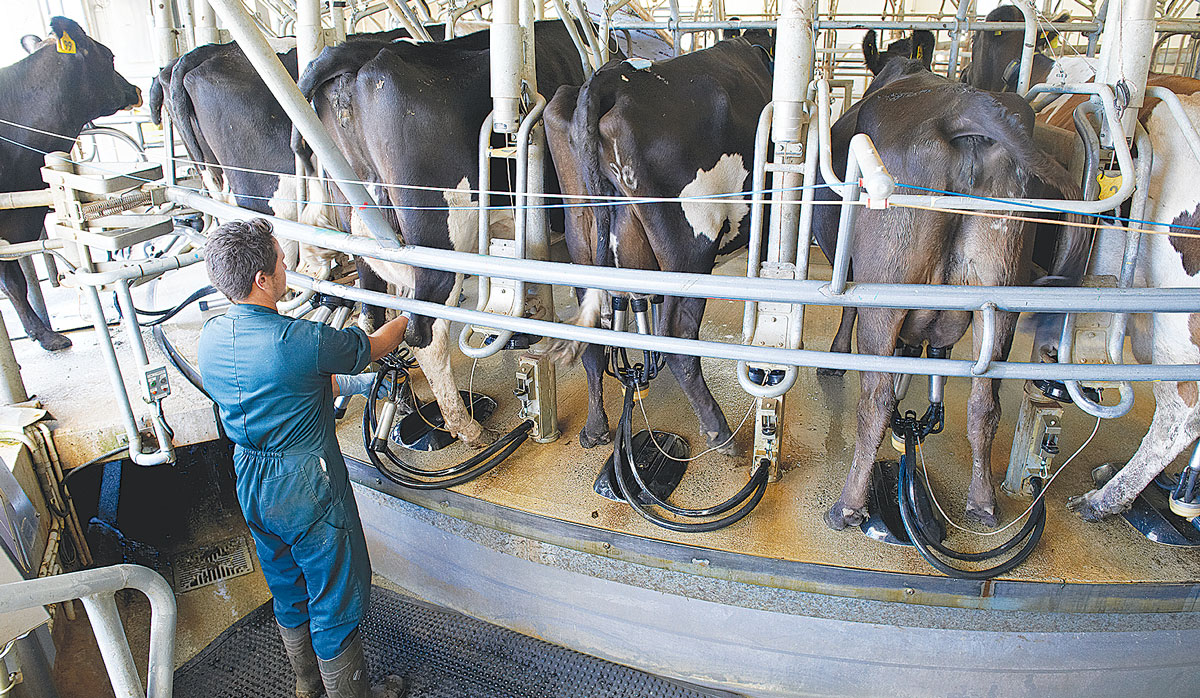 Different species in vat milk contain key clues about the health of animals on-farm.
The milk microbiome team within LIC is working towards making this a reality, not just in the lab, but on farm.
Over the past two years, lab processes have been developed to extract DNA from milk samples and generate reliable DNA sequence data.
So what's next?
The second phase of this project has recently started; analysis of vat milk samples from a wide range of farms across New Zealand.
The aim of this phase is to gain an understanding of what species (and what levels of these species) are typically present in vat milk samples on New Zealand dairy farms, and how this varies across location, farming systems, and time of year.
Once we understand the vat milk microbiome, we have the opportunity to provide farmers with animal health indicators with little (or no) extra effort on-farm.
This should also help protect the dairy industry by minimising detrimental effects experienced when new species slip through New Zealand's biosecurity net.
This work is part of the Resilient Dairy research programme, which is being led by LIC with investment and support from the Ministry for Primary Industries (MPI) and DairyNZ.
Christine Couldrey is LIC research leader