Nigel Malthus reports.
Dr Sue Bidrose recently took up the role at AgResearch's Lincoln head office after a varied career, including policy work for the Ministry of Social Development and 15 years in local government, the last seven as chief executive of the Dunedin City Council.
"We are here to do really good science, to give our agricultural community the best ammunition they've got to be the best in the world," Bidrose told Rural News.
"It's a changing world and there's changing consumer preferences and people care about things that they didn't care about so much 20, 30 years ago."
She says AgResearch's job is to do the science so it can empower the whole NZ agri-sector – which is the country's biggest international income earner again, post-Covid.
"It's a big deal getting this right. It is a big deal for this country."
Bidrose holds a PhD in Clinical Psychology from the University of Otago, earned in her 30s following stints in social work and other fields, here and overseas.
The AgResearch role is also something of a return to her roots, having worked as a teenage lab technician at the then Ministry of Agriculture and Forestry's Wallaceville campus, studying mercury levels in fish and metabolic diseases of dairy cattle.
In a statement announcing Bidrose's appointment, AgResearch said her science background, proven operational and strategic experience and strong understanding of local government means she is ideally placed to lead the research institute's 700 staff across four New Zealand campuses.
When Rural News visited her and 10 days into the job, Bidrose had not yet visited all of AgResearch's campuses but says she was already impressed by a number of research projects underway – ranging from breeding grasses, brassicas and animals to reduce nitrogen and methane emissions, through to using fungi and other soil microbes to help deter insects on ryegrass, and improve nitrogen fixation in clover.
"I've been going around this place for the last ten days watching these scientists hop and fizz with excitement. I must say it's really contagious."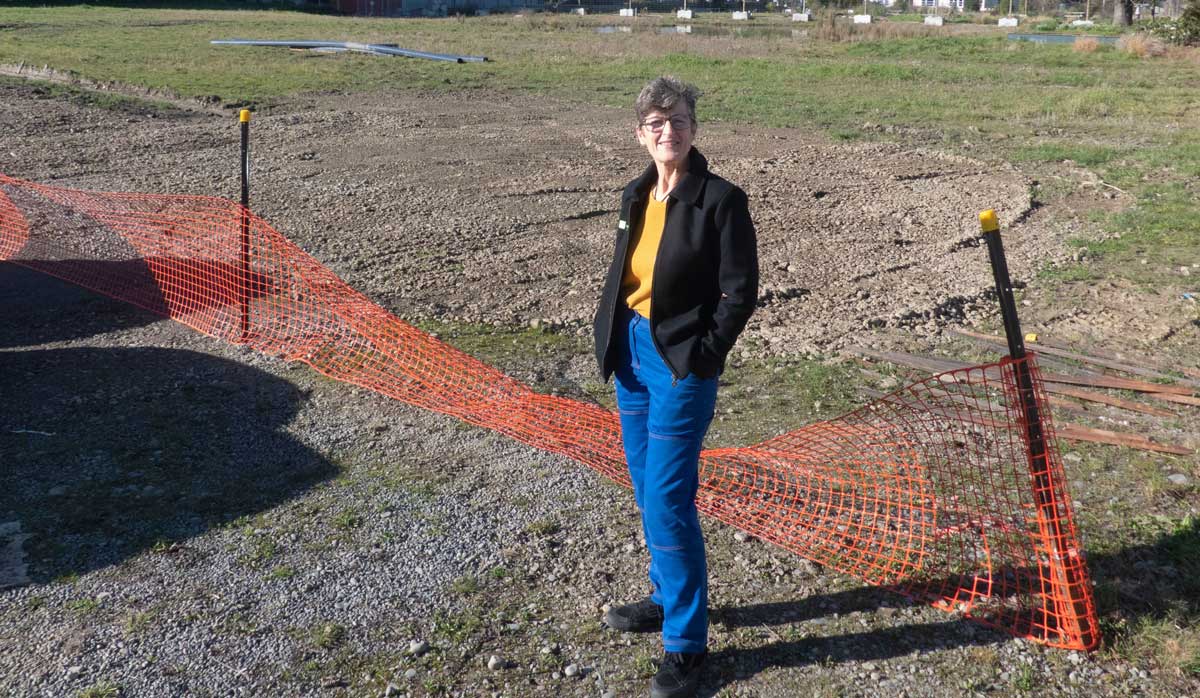 The newly-appointed CEO of AgResearch, Dr Sue Bidrose, on the site of the CRI's planned new building on the Lincoln campus. Photo: Nigel Malthus.
Bidrose says a common thread in her varied career was seeking a really good evidence base for policymaking.
In an interview marking her departure from the Dunedin City Council, Bidrose lamented a rise in online abuse aimed at the council and staff. She agreed that farmers can also be the target of public vitriol. It may be related to the rise of modern social media culture, she says.
"Everyone feels like they're entitled to expressing an opinion – which can be completely uncorrelated by how well the evidence speaks.
"Our job is to make sure that the evidence is there."
Bidrose diplomatically declines to say if she is for or against controversial technologies such as genetic modification.
She says her job, as a public servant, is to give the very best evidence on the pros and the cons so that New Zealand can make the best decision. Bidrose told Rural News that being a public servant is what "drives my ethics."
"Our job is to provide the best scientific evidence so that the choice the government makes balances everything up.
"They've got to balance out public opinion, risk, benefit. Our job is to give them the information to better inform them on risk and benefit and then they get the political decision to make.
On the latest buzzword, regenerative agriculture, Bidrose says it is "a fluid term" but farmers are interested in looking after their environment.
AgResearch's job is to identify the things that assist farms to function better, to be better for the animals, more profitable and better for the environment.
There is a lot going on around te ao Māori (the Māori world view) and how Māori ways of farming relate to regenerative agriculture, crop rotation and diversity.
"There's some really fascinating stuff in there and we've got people working on that with some of our key Iwi partners," she says.
New building shapes up
A major early project in Bidrose's tenure at AgResearch will be overseeing its new building on the Lincoln Campus.
Described as a "fit-for-future" scientific research facility and corporate headquarters, the $97 million, 8000m2 building is expected to begin construction next year and be complete by the end of 2023.
It will be built on a 15,000 square metre parcel of land bought from Lincoln University earlier this year – part of the site originally earmarked for the ambitious Lincoln/AgResearch Joint Facility project, which was abandoned after repeated failures to satisfy the Government of a workable business case.
Both institutions later announced plans for their own separate buildings. Bidrose is confident they will still be able to foster the close co-operation with Lincoln that the joint facility was hoped to provide.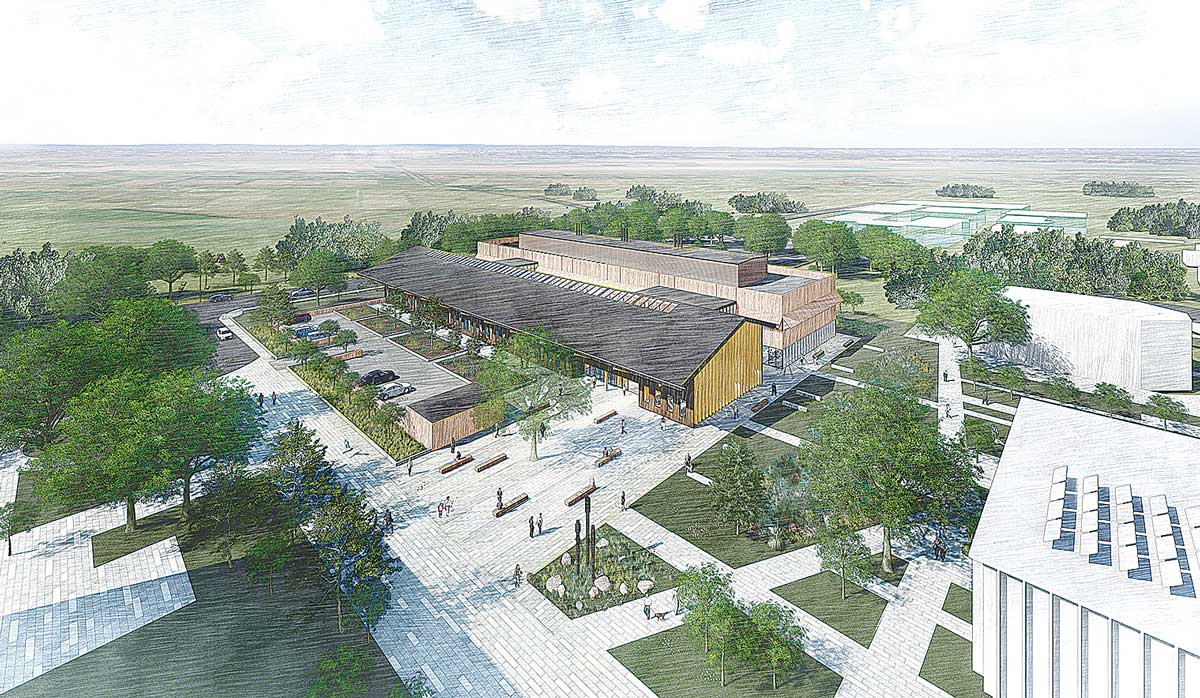 Architect's concept drawings for the new AgResearch building expected to be built on the Lincoln campus, starting next year. Photo: supplied.
In June, Research, Science and Innovation Minister Dr Megan Woods announced a $45 million capital injection towards the project, from the COVID-19 Recovery Plan.
AgResearch chairman Dr Paul Reynolds called it a huge boost for the land-based science sector's contribution to New Zealand's recovery.
Reynolds said AgResearch is the leading source of land-based science in New Zealand.
"And the agriculture sector has a hugely important leadership role to play in New Zealand's long-term recovery from the COVID 19 pandemic.
"New Zealand needs research facilities to help generate innovative science that ensures our export products remain internationally sought after.
"This funding means we can continue to build state-of-the-art infrastructure that we can share with our partners in the commercial and tertiary education sectors.
"The build will be a significant boost to the Canterbury economy, land-based science and the farming sectors, and we are very grateful and determined to make good on this investment."