The sixth-generation farmer runs a major farming business, Beetham Pastural. He says Federated Farmers has a long and proud legacy and has been involved in setting up a number of organisations – such as the insurance company FMG and the Golden Shears competition.
"We need to remember that we are not just an advocacy organisation and we need to tell the complete story about the inspiring contribution our farmers have and are making. We need to talk about the positive legacy of NZ farming and NZ Feds," Beetham told Rural News.
"Farmers had a tough year last year and people need to know just how committed and passionate farmers are about their businesses and providing for all New Zealanders and for our overseas markets. They want to achieve the best possible outcomes for NZ and we need to tell that story."
One of the major criticisms of Federated Farmers is that they are often seen as complaining. Beetham says that in some situations that may be the case, but he points out that farmers often feel that, despite their efforts, they are being unfairly criticised and feel the need to jump up and down and vent their anger.
"I think the leadership of Feds needs to take this on board and frame their concerns in a positive way to gain more public traction," he says.
Forty four year-old Beetham was born on the family farm in the Wainuioru Valley, east of Masterton. He later moved to Gisborne with his mother and was educated there. After leaving school he went back and worked as a shepherd on the family farm. A major turning point in his life was going to Lincoln University where he gained a diploma in farm management. This he says set him up for his agribusiness career, providing him with valuable contacts and networks.
After Lincoln, he worked briefly for a farm consultancy in Gisborne before heading off overseas for nearly ten years, first to Australia and then England.
"In England I worked for the Ministry of Defence managing army defence training estates in rural areas in the south west of the country. It was a fantastic role which involved developing integrated land management plans with a strong focus on protecting heritage and environmental sites on the defence land," he says.
But according to Beetham, his then girlfriend Emily, who he later married, was not fond of the cold English weather, so they came back to Australia. There he worked in Sydney, again in the environmental and business space, before returning to NZ to work for Fulton Hogan in Gisborne, then later back to the farm.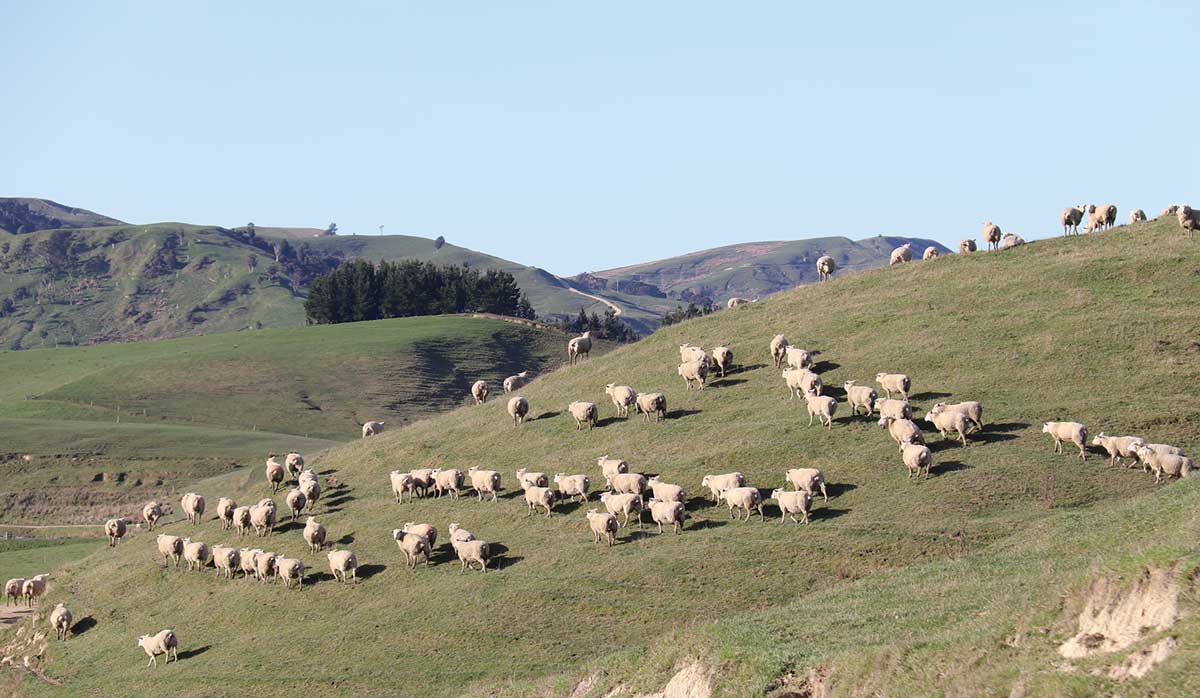 Beetham Pastoral farms 1700ha in the Wairarapa and Kapiti Coast running sheep and beef.
It was back in Wainuioru that he started thinking about his future aspirations and went on a Federated Farmers Leadership programme. He met the then president of Feds, Bruce Wills, and found him inspiring. He was able to talk to him about his future plans and started to build up an understanding of the organisation.
From there Beetham found himself elected as the local meat and wool representative and later the national executive of meat and wool, and finally this year as that group's representative on the Feds' board.
"I saw the benefit of being able to contribute to the future of the organisation and that was very important to me," he says. For his part, Beetham wants to ensure that while Feds work positively in the future, they reflect on the legacies of the past and start establishing new legacies for future generations.
The Beetham legacy
It is not surprising to hear William Beetham talk about legacy and farming's contribution to society – it is something that is in his DNA and dates back to his ancestors who first farmed the land he manages today.
He and wife Emily have built up a significant farm business (Beetham Pastural) with lease farms in the Wairarapa and on the Kapiti Coast. He leases the 900ha family farm block from a trust and also leases two further 500ha blocks, which together equate to about 1700ha effective.
"We currently run 5200 ewes, 1600 hoggets, finish 20,000 lambs and 670 cattle and we also trade a lot of cattle," he told Rural News. "We have six staff plus Emily and me. It's a community-based sheep and beef business based on our legacy and joint venture partnerships. This is the way that our forefathers built the business and we have followed that tradition."
In 1856, William Beetham and his family arrived in NZ. They had originally planned to settle in Christchurch but decided to get off the ship in Wellington. William Beetham was a famous portrait painter and before coming to NZ his works had been exhibited at the Royal Academy in London. He'd also travel to Germany, Sweden and Russia to paint and when in NZ he continued his work painting portraits of many famous early settlers and Maori chiefs.
In 1856, Beetham secured the lease of Wainuioru for his sons and they established one of the largest farming operations in partnership with the Williams family who also had large tracts of land in the Wairarapa.
"At one stage, it consisted of 34,000ha of land, ran 100,000 sheep and they had 300 people working for them," says Beetham.