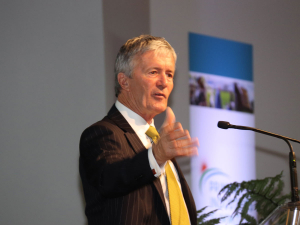 Biosecurity Minister Damien O'Connor has unveiled big changes to New Zealand's biosecurity system, including new law changes to strengthen animal…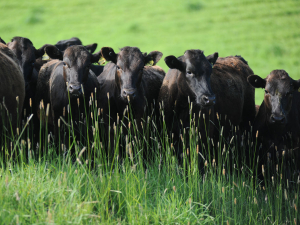 Meat producer First Light Foods has won gold for the second year running at the 2019 World Steak Challenge in…
Rural contractors have challenged MPI and Federated Farmers over the management of Mycoplasma bovis.
OSPRI is reminding farmers and lifestylers that they must register their newborn calves in the NAIT online system.
The Dawkins family are Beef + Lamb New Zealand innovation farmers striving to maximise triplet lamb survival by indoor lambing.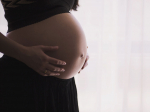 Southland District Health Board (SDHB) claims it is stepping up its investment in primary maternity services in rural areas.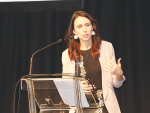 Economically, New Zealand is entering a dramatic era of unprecedented change, Prime Minister Jacinda Ardern told the Federated Farmers conference.
Farmers are being assured that any spying on grazing practices on farm this winter won't upset stock.
"Women's and babies' lives are at risk and we want action," says Penny Mudford, Rural Women New Zealand (RWNZ) national…
If Britain crashes out of the EU at the end of October it will be unlikely to seriously affect the…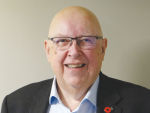 Ireland, often a source of skilled farm machinery operators for rural contractors in New Zealand, is facing even worse driver shortages than NZ.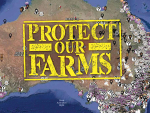 Animal rights activists entering Queensland farms without permission now face being fined.
Australia's last surviving iconic dairy cooperative, Norco, says it's getting enquiries daily from farmers wanting to supply it milk.
"On a knife-edge," is how NZ's former high commissioner to London, Sir Lockwood Smith, describes the British government's EU exit plans.
The Irish sure know how to throw a good party, as experienced last month at the National Ploughing Association event at Screggan, County Offaly, Ireland.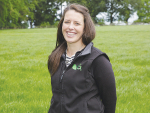 OPINION: It can only get harder to farm during the next 10 to 20 years — but pasture-based mitigation techniques can…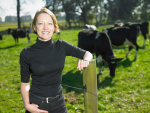 OPINION: A misreported study from Denmark could spoil New Zealand's reputation, or create health worries which are unfounded.
OPINON: New Zealand's large agricultural sector should not be seen as a hindrance to the development of a more modern and…
It looks like the next attack on farming will take the form of a campaign against winter grazing and the…
Professor Jane Mills, pro vice-chancellor of Massey University's College of Health, explains how the future for rural health in NZ…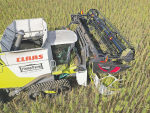 The New Zealand hemp industry appears to be coming of age.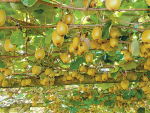 Demand will rise for existing kiwifruit orchards as a result of Zespri granting its annual quota of new licences for…
A new system is being developed for tracing tagged velvet as it moves through the supply chain.
Like a small scale model of the challenges New Zealand agriculture faces being so far from its main markets, farmers…
Good growth in the sheep milking industry during the 2018-19 financial year signals this is a good time for farmers to get…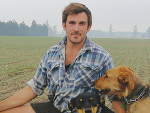 Third generation North Canterbury farmer Roscoe Taggart believes that continuous innovation is vital for sustainable arable farming.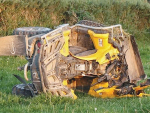 The farm quad industry and its regulators are at odds over the fitting of rollover devices on these machines.
While winter feed crops are crucial in Simon O'Meara's farm system, the West Otago sheep and beef farmer is making changes to cut their damage to the environment.
A Taranaki family have proved that profitable dairying and paying special attention to the environment aren't incompatible.
Waikato farmers Adrian and Pauline Ball are the new National Ambassadors for Sustainable Farming and Growing, plus the recipients of the Gordon Stephenson Trophy.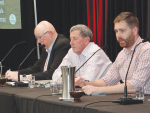 Rural contractors have challenged MPI and Federated Farmers over the management of Mycoplasma bovis.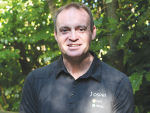 OSPRI is reminding farmers and lifestylers that they must register their newborn calves in the NAIT online system.
Massey veterinarian Kate Griffiths recently outlined the results of a six year trial looking at the ability of a ewe…
Triple drench resistance is present on a number of sheep farms Beef + Lamb New Zealand's Wormwise is dealing with.
Effective management of worms in sheep, cattle and other ruminants is no longer a one tool job.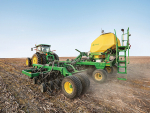 John Deere has introduced a redesigned version of the N500C series air drill.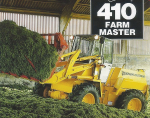 JCB's Farm Master heavy loader range is pretty impressive.
Baseball caps, overalls and jackets are a familiar aspect of aftermarket promotion. But Fendt has taken an interesting step further.
German manufacturer Fendt has released details of its new sixth generation 900 series tractors, which will be a big focus…
Working as a farmer and fencing contractor for 15 years made Jerome Wenzlick very familiar with fence posts — now…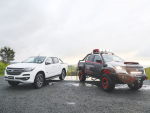 With saloon cars fading on buyers' radar, Holden is confirming its focus on the ute and SUV market.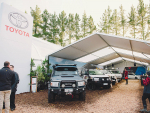 Toyota's massive site in the automotive precinct at Fieldays will showcase its extensive range of SUVs.
Holden New Zealand has revealed its own home-grown concept to go on display at Fieldays – the Colorado ROX.
Mahindra, seeking to reintroduce its products to Kiwis, recently took motoring journalists on a day-long drive from Auckland to Rotorua,…
While 2018 heralded the arrival of the long-awaited Mercedes X-Class ute, early 2019 brought with it the cream of the…
»

Latest Print Issues Online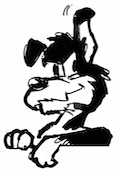 This old mutt notes that millionaire Hollywood producer and advocate for mung bean farming James Cameron is happy to fly…
A mate of the Hound reckons some major agricultural companies wanting to promote their ideas and services could learn from…
»

Connect with Rural News
Farmers are bracing for a major animal rights campaign against their winter grazing practices.
Fonterra says there has been really positive feedback to the inaugural June round of a new Fixed Milk Price scheme…
Fonterra has pulled the plug on another investment overseas as the co-op continues to rebuild its balance sheet.
Mark Daniel on what's new in machinery for the vineyard.
New Holland Agriculture has introduced the new Braud 9000 series to its portfolio of self-propelled grape harvesters, with the 9090L…
Initially designed to assist fertiliser spreading trucks operating on steep New Zealand hill country, TracMap's GPS guidance and job management…