»

Latest Print Issues Online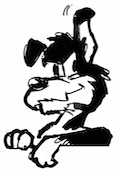 OPINION: Your canine crusader reckons people should be very skeptical of video footage supplied to TV news by vested interests.
OPINION: This old mutt reckons the 'woke' epidemic - currently rife in left wing and government circles - is now…
»

Connect with Rural News
Another nationwide protest by farmers will be held on August 16 unless the Government listens to their concerns.
From sugar cane in Brazil to a sustainable, plant-based, plastic milk container now on sale in NZ supermarkets.
In a series of tweets last night, Labour MP and Golden Shears board member Kieran McAnulty said today's Groundswell NZ…