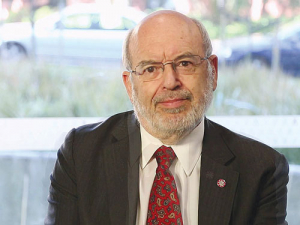 An expert on genetic modification says though young people can see the possibilities with the technology, some people are still…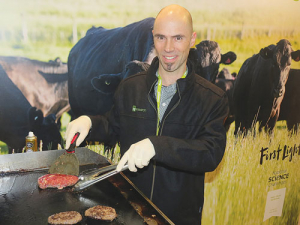 A three-year research project to try to discover whether grass-fed Wagyu beef has significant health benefits is in its final…
A weaker New Zealand dollar may help offset the decline in Global Dairy Trade prices, but the reasons behind the…
The jersey-cross beef business at his Whangarei Heads dairy farm is a sideline – but it is a valuable sideline,…
At up to $250 retail for a well-shaped 80-90g black perigord truffle, growing the gourmet delicacy has its obvious rewards.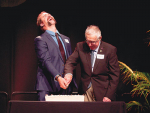 The Young Farmer of the Year competition celebrated its 50th anniversary with a gala gathering of former winners, finalists and…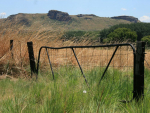 Northland Regional Council (NRC) has inspected an illegal offal pit at a farm in Northland that is also the subject…
Mike Petersen says the potential US-China trade war poses long term threats for NZ products.
More progress is needed on reducing and redesigning the world's farm subsidy policies, says a new report from the OECD.
A 50% increase in trade, higher wages for New Zealanders and cuts in tariffs to benefit our producers.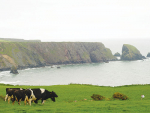 A fodder crisis is forcing Irish dairy farmers to buy feed from other farmers around the country.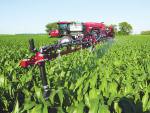 A move in the EU over licensing the use of glyphosate is bothering the farming industry.
Brexit presents "the biggest seismic change" to the dairy industry in the UK, says Tomas Pietrangeli, UK managing director of Arla Foods.
An Irish politician is blaming the inflexibility and hardline tactics of the European Union (EU) on the UK voting to leave the bloc.
The New Zealand meat industry could be hit by fallout from the tense and divisive Brexit negotiations.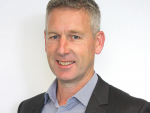 The current political climate has increased the emphasis in the media on how New Zealand will meet its international climate…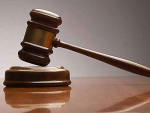 The recent High Court ruling that the Crown was negligent and breached its duty of care to kiwifruit growers affected…
Concerns about the impact of Mycoplasma bovis on the agriculture sector have seen New Zealand farmer confidence decline over the…
OPINION: Farmer subsidies don't help environmental issues.
OPINION: The Winter Solstice has passed, the nights are drawing out and National Fieldays has been and gone – hooray…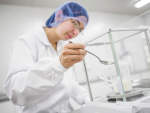 Expertise from the dairy manufacturing industry could be adapted to develop a new plant-based protein industry in New Zealand, says…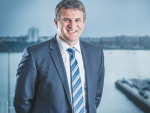 Global businesses are looking to New Zealand for solutions to tough environmental challenges – especially agriculture, says Abbie Reynolds, executive…
A quality environmental plan will soon be a prerequisite to buying or selling a farm, says ANZ Bank's head of…
The Ministry for Primary Industries and the New Zealand Government over time have done an excellent job of building the…
Australians' outrage at scenes of dead and dying sheep on ships to the Middle East is forcing exporters to shape…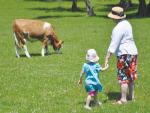 The four million people who annually visit the idyllic Cornwall Park Farm in central Auckland are now seeing some of the best-farmed livestock in New Zealand.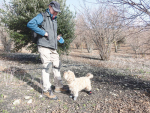 At up to $250 retail for a well-shaped 80-90g black perigord truffle, growing the gourmet delicacy has its obvious rewards.
The perception needs to change of Jersey growth rates and finishing times, says Whangarei Heads dairy farmer Murray Jagger.
The jersey-cross beef business at his Whangarei Heads dairy farm is a sideline – but it is a valuable sideline, says Murray Jagger.
A three-year research project to try to discover whether grass-fed Wagyu beef has significant health benefits is in its final stages.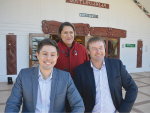 A new Framework for Action on Animal Welfare released last month sets out a better approach, says Associate Agriculture Minister…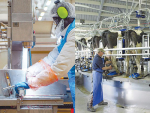 Whilst New Zealand's rural and lifestyle communities seem to have a better awareness of the "physical" safety issues of farm…
Deer farmers wanting fewer late-fawning hinds can now buy sires and hinds with breeding values (BVs) for earlier fawning.
Now in its third incarnation, DRL started life as Otago University's deer research laboratory at a time when deer farming…
University of Adelaide honours student Leesa Flanagan has been named Alltech Young Scientist of the Year from an international field…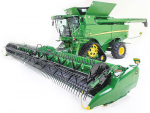 John Deere has announced several updates to its S-series headers for 2019, to improve performance, ride quality and small grain…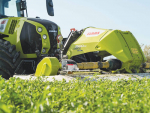 New Claas Disco Move 3600 and 3200 mowers, with mowing widths of 3.4 and 3m respectively, are designed for 1m…
Two new products added to the hum on the Rurtec stand at Fieldays last month.
The new Kuhn Performer 3000 (3m working width) extends the existing Performer 4, 5, 6 and 7m tine/disc, deep cultivator…
For the 2018-19 grass season Power Farming is introducing a Kverneland 3.2m mounted Mo-Co with rubber-like conditioning rollers, specifically designed…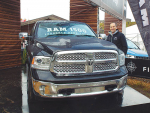 The Ram 2500 and 3500 utes have a name for big load-carrying and towing capability but come with a hefty…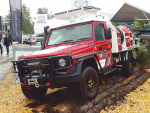 Prominently displayed at the Mercedes Benz site at Fieldays was a vehicle that gives merit to the saying 'there's plenty…
News noted last year that the price of the Land Rover Discovery 6 was right up there, perhaps too high…
The last two years have seen record vehicle sales in New Zealand, with prospective purchasers spending many hours picking the…
Holden is still spending up large on a marketing campaign to remind you of one thing – they're still here.
»

Latest Print Issues Online
»

Connect with Rural News
New Zealand farmers are getting paid much more than their counterparts overseas and it's all thanks to the co-op model, says…
Former Fonterra director Leonie Guiney says the co-op is facing a crisis of confidence.
Agribusiness expert Keith Woodford says within the next five years China could be accepting only A2 milk products.
The word ozone conjures up images of big holes in the atmosphere, stronger UV light, the risk of severe sunburn…
Drones may soon be joining the armoury of weapons used to scare birds away from ripening grapes after a trial…
Nicky Hutchinson "never dreamed" of becoming 'The Boss'.