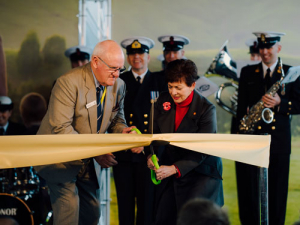 In the past 49 years, the National Fieldays in Mystery Creek has welcomed over 4.3 million people.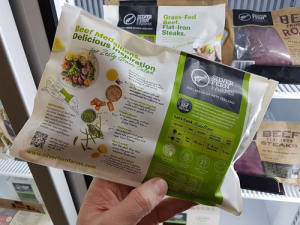 Lincoln University agri-food marketing expert Dr Nic Lees says NZ needs to make more of being second when it comes…
A team of Cambridge-based St Paul's Collegiate School Agribusiness students in were named young inventors of the year at Fieldays.
Farming leader Mike Petersen is the new Ravensdown Agricultural Communicator of the Year
Minister for Rural Communities Damien O'Connor says the Government rule-makers will ensure rural communities are at the heart of their…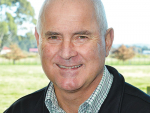 New Zealand's dairy industry must catch up with world-best standards in respect of the environment and animal welfare, says Animal Health…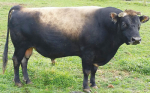 Liberty Genetics, which specialises in elite young sires, will celebrate its 20th anniversary at Fieldays.
Hawke's Bay will fly its flag at National Fieldays this week to raise the region's profile.
Anticipating the All Blacks heading to Dublin in November to reap their revenge, an even bigger Irish contingent will visit…
Red meat farmers are being asked to approve an increase in levies to Beef + Lamb New Zealand (B+LNZ).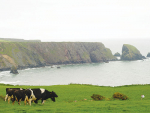 A fodder crisis is forcing Irish dairy farmers to buy feed from other farmers around the country.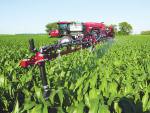 A move in the EU over licensing the use of glyphosate is bothering the farming industry.
Brexit presents "the biggest seismic change" to the dairy industry in the UK, says Tomas Pietrangeli, UK managing director of Arla Foods.
An Irish politician is blaming the inflexibility and hardline tactics of the European Union (EU) on the UK voting to leave the bloc.
The New Zealand meat industry could be hit by fallout from the tense and divisive Brexit negotiations.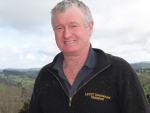 It was a headline that should remind all of us about the risks of asking our staff or ourselves to…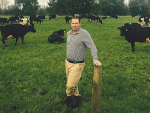 OPINION: Most farmers would be surprised to learn there is no evidence that New Zealand agriculture is warming the planet.
It came as no surprise in the news this month that farmers following the regenerative path use photosynthesis to capture…
The joint decision by the Government and industry to implement a $886 million plan to try to eradicate Mycoplasma bovis…
National river quality trends give cause for optimism, according to Land and Water Aotearoa (LAWA).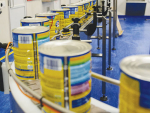 The Ministry for Primary Industries and the New Zealand Government over time have done an excellent job of building the…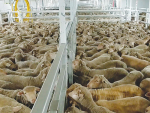 Australians' outrage at scenes of dead and dying sheep on ships to the Middle East is forcing exporters to shape…
Alliance Group recently hosted overseas chefs and writers in an effort to differentiate its products and position itself as a…
New Zealand agriculture may soon feel the waves from intensifying trade conflict between the US and China.
Guy Wrigley, Federated Farmers arable industry chairman, said the prospect of plant-based protein foods should not be cause for alarm.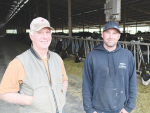 Dairy farmers running pasture-based systems on the coast of California have adapted their practice to produce organic milk.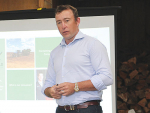 Farmers need to ask themselves how often they have loaded onto a truck an animal they would not be happy eating, says Nuffield scholar David Kidd.
If every farm in New Zealand used the new ClearTech system for harvesting clean water from dairy effluent, NZ would save 42 billion litres of freshwater each year.
Three young Māori farmers will compete in late May for the title of Young Māori Farmer of the year.
Farmers in Canterbury and Manawatu have shared stories on their hill country development experiences to give regulators and other farmers a better understanding of managing risks and opportunities on this type of land.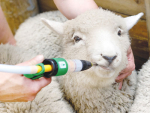 Livestock monocultures and inappropriate drenching practices are helping raise internal parasite resistance to triple combination drenches, says AgResearch.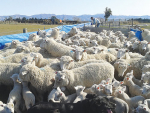 A calm temperament in ewes improves ovulation rate and successful pregnancies, according to a study published by The University of…
Good Autumn growth sets the scene for maximum growth rates in beef cattle post-weaning, but beware worms in pasture, warns…
Farm veterinarians are struggling with the emerging animal health effects of long-term fodder beet use on dairy farms, says DairyNZ…
Researchers at Livestock Improvement Corp (LIC) are working with the US Department of Agriculture (USDA) to piece together a genetic…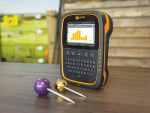 It's a year for celebration as two Waikato agricultural icons pass key milestones.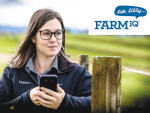 Farm IQ is inviting dairy farmers to ask questions about how they can get value from using farm management software.
LIC's new satellite technology (called SPACE) that measures pasture cover will be a new feature on the Fieldays site.
The latest offerings from Claas, Amazone, JCB and Trioliet will be on show at the Claas Harvest Centre display at…
Kuhn has added a new model to its Master plough range with the 4- to 6-bodied Vari-Master L – an…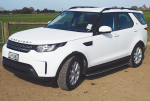 News noted last year that the price of the Land Rover Discovery 6 was right up there, perhaps too high…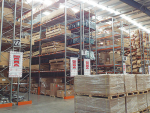 The last two years have seen record vehicle sales in New Zealand, with prospective purchasers spending many hours picking the…
Holden is still spending up large on a marketing campaign to remind you of one thing – they're still here.
Recently we spent a day testing out the new rear suspension upgrades to the Nissan Navara on Australian roads. Now…
Two new reveals will feature on Holden's site at Fieldays next week – part of a growing motor show at…
»

Latest Print Issues Online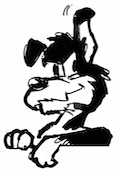 The Hound is sorry to learn of the imminent demise of rural publications and the journalists covering the sector, given…
Your canine crusader has been intrigued by the very poor mainstream media coverage of the Mycoplasma bovis issue.
»

Connect with Rural News
OPINION: Most farmers would be surprised to learn there is no evidence that New Zealand agriculture is warming the planet.
Fonterra has announced an opening forecast Farmgate Milk Price of $7/kgMS for the 2018/19 season starting June 1.
For a few days in May, Ashburton's i-site information centre could have been mistaken for a small corner of Manila…
The word ozone conjures up images of big holes in the atmosphere, stronger UV light, the risk of severe sunburn…
Drones may soon be joining the armoury of weapons used to scare birds away from ripening grapes after a trial…
Nicky Hutchinson "never dreamed" of becoming 'The Boss'.