»

Latest Print Issues Online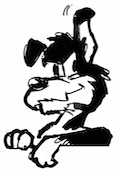 OPINION: This old mutt understands that former Fonterra chief executive Theo Spierings has landed himself a new gig back in his…
OPINION: Your canine crusader understands that the farmer's favourite politician – Environment Minister David Parker – not content with implementing…
»

Connect with Rural News
Award-winning, environmentally-focused farmer Jane Smith wonders whether she's farming in North Otago or North Korea.
Farmer Jane Smith claims that farmers find comments from David Parker, Damien O'Connor and the Green Party's James Shaw nauseating.
Around 11,000 people whose working visas are set to expire over the 2020/21 season have been granted a new visa.