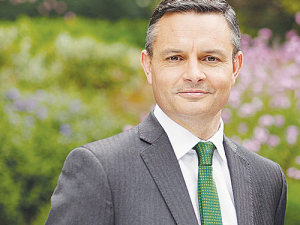 Climate Change Minister James Shaw has released the Climate Change Adaptation Technical Working Group's (CCATWG) recommendations.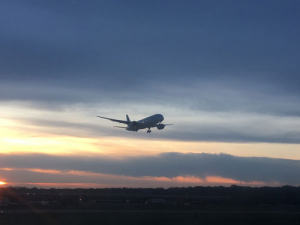 Rural Women New Zealand (RWNZ) is disappointed by yet another increase in airfares for the regions.
Kiwifruit exporter Zespri says it has delivered an increase in value to growers, despite sales dropping 11%.
A charity boxing event in Cambridge has raised $10,000 for Land Search and Rescue New Zealand (LandSAR).
For the first time in the competition's history, there are two winners of the Young Vegetable Grower of the Year…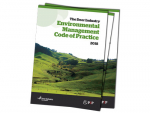 To keep waterways clean, deer farmers are fencing their deer out of streams.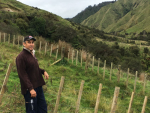 Taranaki farmer Roger Pearce is confident he's hit a good formula allowing him to make a successful living in the…
Most migrant applicants for a special South Island Contribution Work Visa are in farming, as shown by figures from Immigration…
Given the worldwide public focus on sustainability, now is the time for New Zealand's primary industries to dialogue about the…
New Zealand horticulture had another record breaking year in 2017; exports reaching $5.12 billion, up $14 million from the year…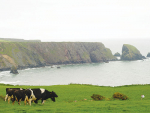 A fodder crisis is forcing Irish dairy farmers to buy feed from other farmers around the country.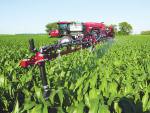 A move in the EU over licensing the use of glyphosate is bothering the farming industry.
Brexit presents "the biggest seismic change" to the dairy industry in the UK, says Tomas Pietrangeli, UK managing director of Arla Foods.
An Irish politician is blaming the inflexibility and hardline tactics of the European Union (EU) on the UK voting to leave the bloc.
The New Zealand meat industry could be hit by fallout from the tense and divisive Brexit negotiations.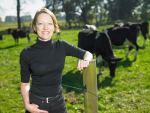 National river quality trends give cause for optimism, according to Land and Water Aotearoa (LAWA).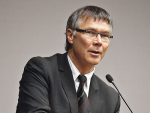 At times it is hard not to believe the meme that 'Minister of Everything' David Parker really does hate farmers…
Some assertions made in the Rural News editorial, 'Get with the programme' on April 3, 2018 were unfair, wildly untrue…
OPINION: Irrigation can reduce soil erosion.
OPINION: Parliament's show of support for tougher deterrents against livestock theft is welcome news.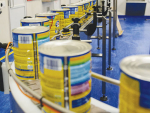 The Ministry for Primary Industries and the New Zealand Government over time have done an excellent job of building the…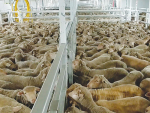 Australians' outrage at scenes of dead and dying sheep on ships to the Middle East is forcing exporters to shape…
Alliance Group recently hosted overseas chefs and writers in an effort to differentiate its products and position itself as a…
New Zealand agriculture may soon feel the waves from intensifying trade conflict between the US and China.
Guy Wrigley, Federated Farmers arable industry chairman, said the prospect of plant-based protein foods should not be cause for alarm.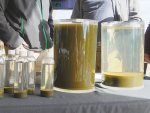 If every farm in New Zealand used the new ClearTech system for harvesting clean water from dairy effluent, NZ would save 42 billion litres of freshwater each year.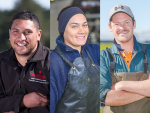 Three young Māori farmers will compete in late May for the title of Young Māori Farmer of the year.
Farmers in Canterbury and Manawatu have shared stories on their hill country development experiences to give regulators and other farmers a better understanding of managing risks and opportunities on this type of land.
Moyra Bramley was born in 1933, the year Sir Apirana Ngata and Lord Bledisloe inaugurated the Ahuwhenua Trophy to recognise excellence in Maori farming — now Ms Bramley has at least a 50/50 chance of winning that trophy.
The Dill family of Kaipara Flats, north of Auckland, has won the 2018 Auckland Ballance Farm Environment Awards.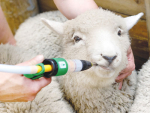 Livestock monocultures and inappropriate drenching practices are helping raise internal parasite resistance to triple combination drenches, says AgResearch.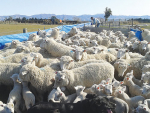 A calm temperament in ewes improves ovulation rate and successful pregnancies, according to a study published by The University of…
Good Autumn growth sets the scene for maximum growth rates in beef cattle post-weaning, but beware worms in pasture, warns…
Farm veterinarians are struggling with the emerging animal health effects of long-term fodder beet use on dairy farms, says DairyNZ…
Researchers at Livestock Improvement Corp (LIC) are working with the US Department of Agriculture (USDA) to piece together a genetic…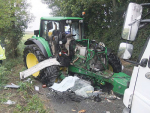 Race and rally drivers', do it, airplane passengers do it, even the Fonterra tanker drivers do it — so why…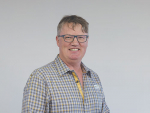 Lexus and Farmlands, the country's largest rural supplies co-operative, have a new partnership.
On the heels of the BigBaler 1270 and 1290 Plus release in 2016, New Holland Agriculture has launched a full…
Valtra's Unlimited Design Studio is known for taking tractor customisation to the next level, with upgrades to paint, leather interior,…
Northland farmer Ivan Stanisich has a herd of 215 milking cows, a 40ha avocado orchard and in his spare time…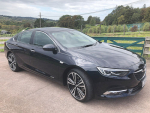 The question often asked about the new Commodore is, "will Aussies accept a German car as a replacement for Commodores…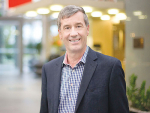 Toyota is changing the way it sells new vehicles, notably by moving away from commission-paid sales staff and haggling over…
Nissan has enhanced the Navara's performance under heavy loads by redeveloping the rear suspension and testing it in Australia, the…
While the Toyota Hilux is the 'go to' for anyone looking for a no-nonsense ute, it's probably been losing some…
Following the meteoric rise in the SUV market over the last decade, Korean manufacturer Hyundai has launched a small SUV.
»

Latest Print Issues Online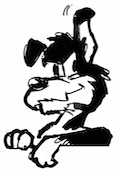 The Hound notes that former ag minister Nathan Guy is settling into the role of opposition MP and having a…
It takes a bit to make your canine crusader raise his eyebrows at the hypocrisy of these do-gooder outfits with…
»

Connect with Rural News
Race and rally drivers', do it, airplane passengers do it, even the Fonterra tanker drivers do it — so why…
Fonterra has announced an opening forecast Farmgate Milk Price of $7/kgMS for the 2018/19 season starting June 1.
Former Fonterra director Leonie Guiney is not ruling out another tilt at a co-op directorship.
The word ozone conjures up images of big holes in the atmosphere, stronger UV light, the risk of severe sunburn…
Drones may soon be joining the armoury of weapons used to scare birds away from ripening grapes after a trial…
Nicky Hutchinson "never dreamed" of becoming 'The Boss'.