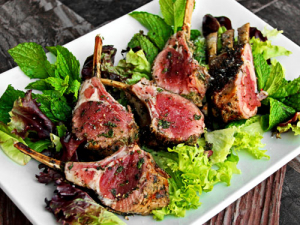 Lamb prices have moved from a boil to a simmer, according to ASB Commodities Weekly report.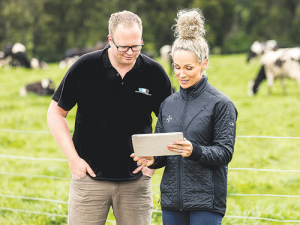 Bayer has improved its antibiotic resistance test in dairy cows, adding four new antibiotic families.
Nominations have opened for two Beef + Lamb New Zealand (B+LNZ) directorships.
The plastic sheep that became famous around Christchurch city after the earthquakes have slowly started going to new homes.
Biosecurity New Zealand announced the winners of the 2018 New Zealand Biosecurity Awards last night.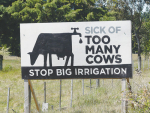 Irrigation New Zealand chief executive Andrew Curtis believes there will always be a place for dairy.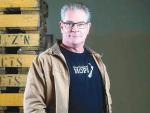 NZ Hops Ltd has at least quadrupled the value of its co-operative during the past 10 years.
Ngāi Tahu elder statesman Sir Tipene O'Regan has backed genetic modification and the export of bottled water in a challenging…
Auckland wool innovator Lanaco say NASA should determine within about six months whether its wool-based filter technology will be used…
PGG Wrightson shareholders have approved a plan to sell its seeds division to Danish seeds giant DLF.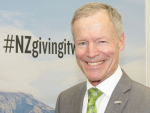 "On a knife-edge," is how NZ's former high commissioner to London, Sir Lockwood Smith, describes the British government's EU exit plans.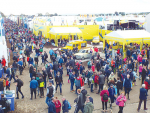 The Irish sure know how to throw a good party, as experienced last month at the National Ploughing Association event at Screggan, County Offaly, Ireland.
Britain should hold a second referendum on Brexit to make sure the British people fully understand what they will be in for when the UK leaves the European Union (EU) in six months.
New Australian Prime Minister Scott Morrison's first trip in the top job was to a drought-stricken farm in Queensland.
Farmers in Northern Europe – especially the UK and Ireland – are facing a crisis as drought forces them to sell stock early while they struggle to adequately feed animals remaining.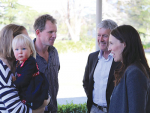 Minister of Agriculture and Biosecurity, Damien O'Connor explains what's been done this year in government.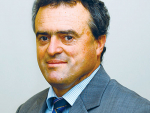 OPINION: It's time for all hands to the pump because improvement in rural landscapes and municipal areas is worth chasing together.
It was once jokingly said that the next most-important job after the All Blacks coach is the head of the…
OPINION: Horticulture New Zealand believes it is time to take a strategic and measured look at where we grow our…
Glyphosate, the world's most widely used weed killer, has extensive economic and environmental benefits for farmers, especially New Zealand's grains…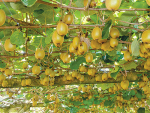 Growing confidence in the kiwifruit sector is providing new opportunities for pastoral farmers.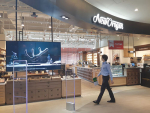 Prospects for the velvet market during the 2018-19 season are expected to be reasonably stable, says Deer Industry NZ (DINZ).
A new 12ha cherry orchard now being set up by Cromwell's 45 South is a vote of confidence in the…
Moves by an Australian supermarket chain to introduce a milk levy to help drought-stricken farmers has backfired.
Australian farmers are throwing their support behind a proposed agricultural visa, which the Government could soon introduce to ease the…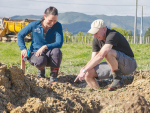 Massey University's sheep and beef research farm is to begin nutrient leaching research using underground water and nutrient collection.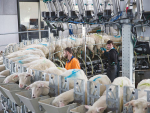 Farmers between Auckland and Taupo can now take the plunge into sheep milk, says Maui Milk general manager Peter Gatley.
Plant breeding research for pastoral farming has shifted from the likes of AgResearch to private institutions, says Derek Woodfield, GM research and development, PGG Wrightson Seeds.
Beef + Lamb New Zealand (BLNZ) Genetics has launched a $5 million genetic evaluation system said to be a transformative step for the sheep industry.
Onfarm injuries are at their highest in the beginning of spring — here's how you can prevent them.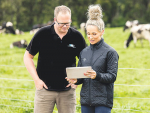 Bayer has improved its antibiotic resistance test in dairy cows, adding four new antibiotic families.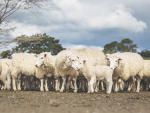 An ongoing study of udder defects in ewes has raised timely new information for farmers, says a Massey University professor.
Shifting away from the common 28-day drench routine could help reduce resistance development and even improve livestock productivity, says an…
An Environment Canterbury advisor who trained to be a Good Yarn facilitator is now better able to help a farmer…
Making sure all livestock coming on and off-farm are NAIT tagged and registered online is every farmers' responsibility, says Taranaki…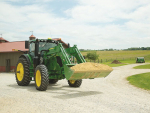 John Deere is updating its lineup of 110 to 250hp 6R series cabbed tractors for 2019.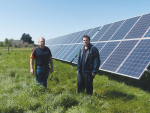 Getting mains power to remote stock troughs can run to $80,000 a kilometre, says solar power specialist Alastair Frizzell, of…
Most heavy-duty post drivers require a heavy-duty or substantial tractor to carry the implements on the three-point linkage.
Increasing daily bale output was a priority for Davidson Contracting and the key reason for the firm's upgrading its NH…
Much like the price of petrol, the power outputs of self-propelled forage harvesters continue to rise.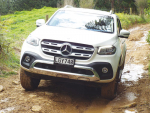 It took a while to get here, but now it's arrived the Mercedes X-Class has created a stir at the…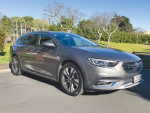 Okay Holden, you're not fooling anyone with your raised ride height and plastic wheel arches; the Calais-V Tourer is no…
Given that the Subaru Forester virtually started the trend to SUVs years ago, the New Zealand motoring public's assigning to…
A new entry-level Range Rover Velar is set to be the model Kiwi motorists can better afford.
The Ram 2500 and 3500 utes have a name for big load-carrying and towing capability but come with a hefty…
»

Latest Print Issues Online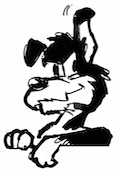 The Hound reckons former agriculture minister and speaker of the House David Carter is heeding calls for him to get…
The Hound would like to know why Greenpeace activists who break the law never get punished.
»

Connect with Rural News
It's not uncommon for farms to be a family affair, but the Drumm family at Mullingar, Co Westmeath, Ireland, have…
The finalists in the first Primary Industries Good Employer Awards have been announced.
Fonterra is dropping a target to achieve 30 billion litres of milk volume by 2025.
The word ozone conjures up images of big holes in the atmosphere, stronger UV light, the risk of severe sunburn…
Drones may soon be joining the armoury of weapons used to scare birds away from ripening grapes after a trial…
Nicky Hutchinson "never dreamed" of becoming 'The Boss'.