»

Latest Print Issues Online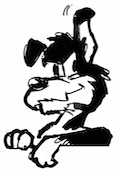 OPINION: Your old mate has long argued Landcorp's farming business – Pamu – is a bigger dog than he is.
OPINION: Your canine crusader shakes his head at the complete lack of practical and real-world knowledge in both government and…
»

Connect with Rural News
Fonterra says new analysis showing New Zealand dairy farms having the lowest carbon footprint in the world is a result…
Fonterra announced today that it will lift its 2020/21 forecast Farmgate Milk Price range to $6.90 - $7.50/kgMS.
Farmgate milk prices offered by processors continue to soar on the back of strong global demand for dairy products.