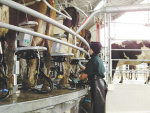 Dairy facial eczema (FE) can cost farmers at least $100,000 each year in lost milk production, a recent study has…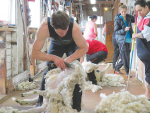 For strong wool sheep, lice infection is a nuisance more than a hefty financial cost. But, for fine wool sheep the…
A big drop in sheep measles prevalence has occurred during the past 12 months.
Most of the damage caused by facial eczema (FE) is subclinical (no obvious external signs) and goes unnoticed until it's…
A new report warns that a virus decimating parts of the global pork industry could spread to more countries next…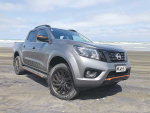 Midway through its product life cycle the Nissan Navara has had a cosmetic makeover and some upgraded technology.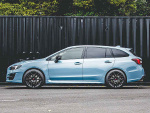 Subaru's latest SUV offering fills a need for drivers looking for something smaller and a little more potent than your…
In its first test in 2015 the eighth generation Toyota Hilux gained a 5-star ANCAP rating.
The latest Holden Colorado Z71 comes pretty close to perfection.
Once you go large it's hard to go back to regular, goes the old saying.
»

Latest Print Issues Online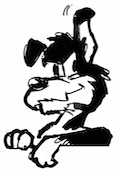 The Hound notes that one of the country's poorest financially performing state-owned enterprises – the Government farming entity Landcorp (or…
Your old mate hears that the antics of the Government – especially the NZ First component – are fuelling motivation…
»

Connect with Rural News
A Fonterra executive has announced her resignation, nine months after joining the co-op.
Ketosis in any of its forms can lead to sudden and catastrophic loss levels at kidding time.
Fonterra's poor performance is driving institutional investors away from the co-op.
The impetus behind developing the Klima stripper back in 2007 was a continual lack of labour during the pruning season.
Mark Daniel on what's new in machinery for the vineyard.
New Holland Agriculture has introduced the new Braud 9000 series to its portfolio of self-propelled grape harvesters, with the 9090L…