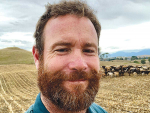 A farmer group promoting Jersey cows says stock and semen sales indicate the breed is on the rise.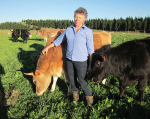 Cows and pasture are not the villains in climate change, but could instead be our saviours, says Hawke's Bay farmer,…
More accurate genetic evaluations, drawing on ten years of New Zealand and international research, will be available to dairy farmers…
With many regions experiencing increasingly dry weather, DairyNZ is asking farmers to plan for managing stock through challenging conditions.
The sun is out again for Southland bull beef farmers Ben Walling and Sarah Flintoft, who started the year in…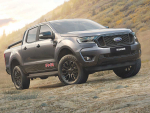 The latest addition to the long running Ford Ranger line-up, is the return of the FX4.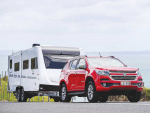 In a move to demonstrate the capability of its vehicles, Holden recently put the talk to one side and 'walked…
The Holden Colorado Z71 will be seen with new features when the 2020 model arrives at dealerships in November.
Toyota New Zealand has broadened its Hilux range with a new entry level two-wheel drive, the WorkMate, aimed at buyers…
Toyota has raised the safety benchmark at grassroots level by introducing its Toyota Safety Sense Package on its hugely popular…
»

Latest Print Issues Online
The New Zealand Anti-Vivisection Society, a lobby defending animals used in science has turned its attention to Lincoln University.
On the topic of milk supply…..New Zealanders may not need to freeze milk.
Fonterra is selling its troubled China Farms business.
New farming rules around sustainability are driving elderly farmers out of the dairy industry, says agri-economist Phil Journeaux.
New Zealand is heading for an unprecedented shutdown.