The chief executive of Deer Industry New Zealand (DINZ) says that while Covid-19 had a significant impact on sales across the globe, total exports increased in 2020.
"With the restaurant trade severely curtailed in our main markets, sales of venison, like other higher end cuts, have been significantly impacted," Moffat told Rural News.
"Exporters have swung to supplying companies that produce retail items with some success."
He says that new accounts in both the United States and Europe have been gained and increasing quantities of venison have been purchased.
However, the total value of venison has decreased between 2019 and 2020.
Data provided by Stats NZ shows an 18.12% decrease in the average price per kilo of chilled venison between November 2019 and November 2020, from $22.74 to $18.64.
Moffat says the New Zealand deer industry developed to supply customers in Europe and Asia with New Zealand venison. He adds that the industry can't be over-reliant on one market.
"In order to be a competitive land use option, the venison sector needs to sell venison to the highest paying markets and has a good spread of markets to reduce risk of over reliance on one market."
New Zealand venison marketers sell venison to approximately 30 markets around the world, with roughly a third of export revenue coming from Europe.
Moffat says the sector has come off a period of relative stability and profitability and looks forward to rebounds in prices once European and North American restaurants reopen.
"We saw during the relaxation of Covid-related restrictions during 2020 that restaurant dining quickly returned to normal levels in the USA and countries like Germany and Belgium," he says.
"Vaccination programmes underway in Europe, the UK and North America will allow a return to more normal circumstances, and this will allow venison sales to return to normal."
He adds that the sector is expecting a moderate season for chilled venison in 2021, but stocks of frozen venison will take a while to "work through the system."
Moffat also says that New Zealand companies have put in a big effort to sell venison in New Zealand, to some success.
"Retail packs, small goods and online sales have increased substantially this year," he says, adding that sales to the restaurant sector in New Zealand have been affected by the lack of international tourism in 2020.
New Health Foods For China?
DINZ recently announced that three companies have formed a coalition to develop a market for New Zealand velvet as a health food ingredient in China.
The coalition – made up of CK Import Export, PGG Wrightson and Provelco – aims to replicate an explosion in demand for deer velvet from South Korea.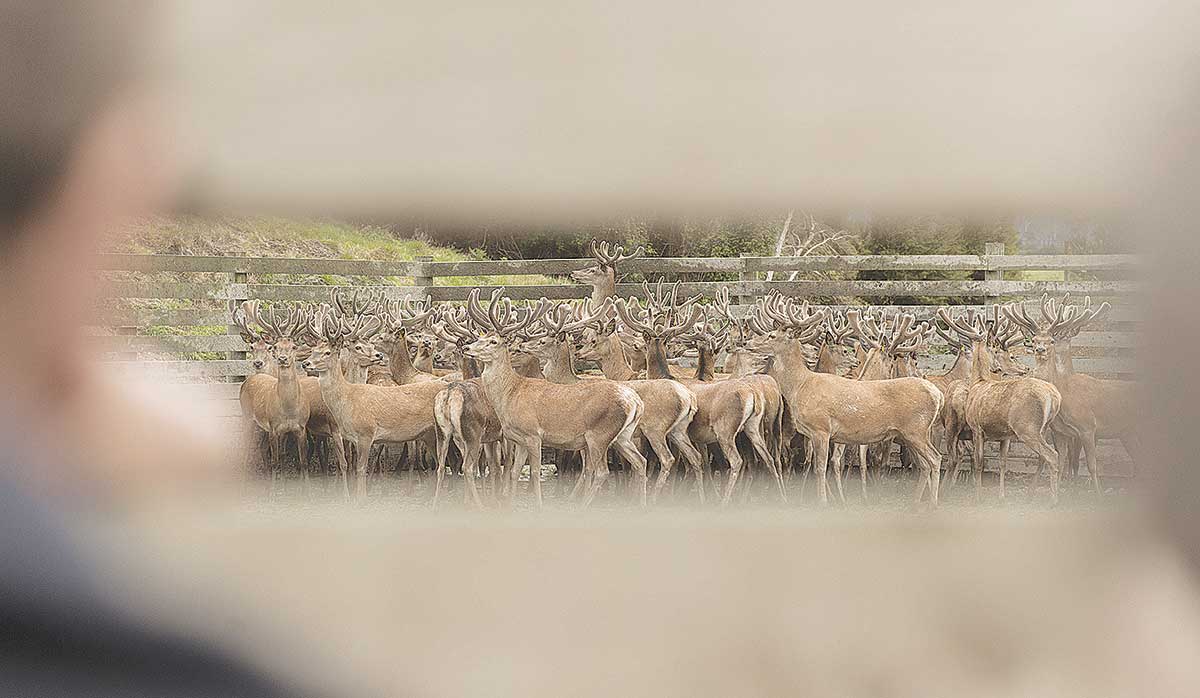 A coalition has been formed to develop a market for NZ velvet as a health food ingredient in China. Credit: Kieren Scott - Minaret Station.
Moffat says he was heartened when the companies approached DINZ with the proposal to form the coalition.
"Collaboration means companies can make faster progress in the market and it makes it easier to secure government and industry funding," he says.
Moffat says DINZ will support the initiative because of its potential to benefit the whole industry.
"It aligns with our objectives of building market recognition of New Zealand velvet as a premium product, developing new markets, and creating sustainable on-farm value."
The three companies will collectively provide most of the funding with a contribution from NZ Trade and Enterprise and administrative support and some funding from DINZ.