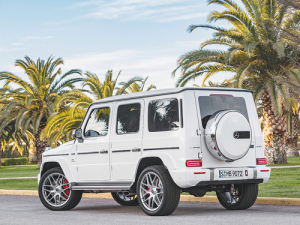 Introducing the Mercedes-AMG G 63. Like Vegemite, you either love it or hate it.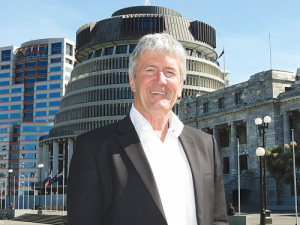 Minister for Biosecurity Damien O'Connor has unveiled a set of initiatives to support the Mycoplasma bovis response and improve farm…
A trial of sexed semen at the Lincoln University Dairy Farm could result in gross income rising by at least…
A cattle disease prevalent on 100% of New Zealand farms is much more serious than Mycoplasma bovis, a veterinarian says.
National Animal Identification and Tracing (NAIT) compliance is increasing, but some farmers are continuing to break the rules.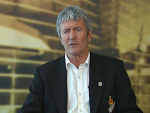 The Government is spending $30 million over two years in scientific research to support the fight against Mycoplasma bovis.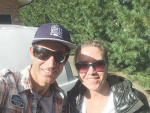 Two athletes toughened in the world's top sporting events will share their survival tips with farmers at this year's South…
Dunedin computer graphics pioneer Ian Taylor won't have to travel far to give his take on how innovation, technology and…
Twenty years ago the South Island Dairy Event (SIDE) launched its forum for farmers to gain and apply the knowledge,…
Rising land costs, fewer available workers and heavy state government regulation are hurting California dairy farmers.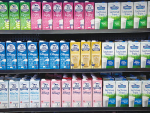 Australian dairy farmers produced an estimated 650 million litres in March, an increase of 2% on March 2017.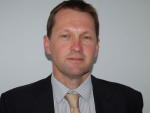 The growth of Australia's dairy industry is now down to the two main players Fonterra and Saputo, says dairy analyst Steve Spencer.
Listed Australian dairy processor Bega Cheese attracted an extra 100 million litres of milk during the second half of last year.
Canadian processor Saputo, on the verge of becoming Australia's largest dairy player, looked at investing in New Zealand 16 years ago.
Fonterra says its launch of Farm Source in Australia is another way of growing its partnership with farmer suppliers.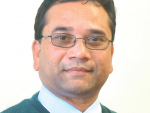 Last year a survey was done on soil stability and disturbance in Waikato using aerial photographs taken in 2012. Here's what…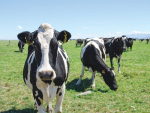 Much criticism has been voiced in recent weeks about the way the Government and Ministry of Primary Industries (MPI) have…
At last we hear the long-awaited news: the EU has agreed to negotiate a free trade agreement (FTA) with New…
With Mycoplasma bovis confirmed as having arrived in Waikato's dairy heartland, the time has come for the region's farmers to…
Dairy farmers are spooked and they have every right to be.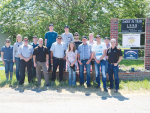 New Zealand dairy farmers visiting California dairy farms last month were surprised at how far behind US farms were in…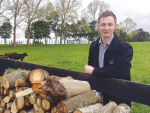 Kiwi youngsters in town and country schools are learning about the prospect of farming careers via AgriKids and TeenAg, devised…
Fifteen dairy farmers well advanced in mitigating climate change on their farms are being heralded as New Zealand's 'climate change…
Yoghurt and cheese have been winning categories in China in recent years, says market intelligence agency Mintel.
Winning the supreme champion title at the Outstanding NZ Food Producer Awards 2018 tops off a great start to the year…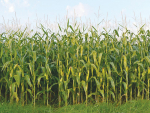 Three big challenges have many farmers looking at self-containing their farming operations and growing most of their feed on land…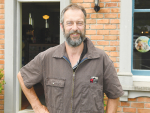 A Waikato veterinarian says magnesium deficiency in cattle diets is a growing issue for his dairy clients.
Dairy farmers and calf rearers will in a few months be flat-out dealing with new life on farms. AgResearch scientist…
Pasture was more profitable in years of lower payout and better weather, but feeding PKE came into its own with…
Farmers in New Zealand know that soil is notoriously low in selenium, requiring a supplement to avoid impaired health and…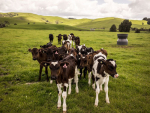 A trial of sexed semen at the Lincoln University Dairy Farm could result in gross income rising by at least…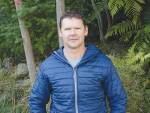 Copper deficiency is again stalking New Zealand's cattle, brought on by traditional pastoral deficiency and shifts in farming practices over…
Within the next several weeks, farmers with spring calving herds will start drafting up springer mobs. This action allows closer…
Milk fever wastes time and massively stresses cows and farmers, says Taranaki farm consultant Pat Poletti.
Good onfarm animal management will be essential if plans to eradicate Mycoplasma bovis are to succeed, the New Zealand Veterinary…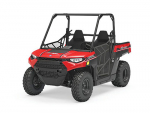 Polaris has introduced the Ranger 150 EFI, for riders 10 years or older.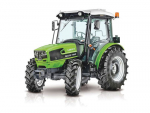 The new Deutz Fahr 4080.4 E recently launched by Power Farming Wholesale follows on from its introduction in Australia.
The latest Krone Comprima net wrap unit is proving its worth to Wairarapa dairy farmer Lewis Herrick by enabling him…
Family-run Stackhouse Contracting relies on Massey Ferguson and Lely to get jobs done.
A major upgrade of a locally developed teat spraying system for rotary dairies has raised the system's effectiveness and saves…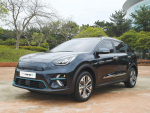 First came Kia Motors New Zealand's launch of the Niro Hybrid and Plug-in Hybrid models in March, and now the…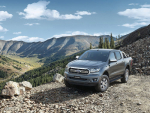 Having dominated the ute market for the last three years, Ford NZ says it will launch its 2019 Ranger in…
Subaru of New Zealand recently struck a deal with Federated Farmers to equip its national territory managers with all-wheel-drive Subarus…
Winning umpteen car-of-the-year titles in 2017 for the Kodiaq, Skoda might now be up for the double in 2018 with…
The Ford Ranger ute has been remarkably successful since its launch, but until now, wanabee Ranger owners who wanted to…
»

Latest Print Issues Online
How long does it take a country to build a dairy industry? One year, Qatar would answer.
North Carolina legislators have made it clear: "If a drink doesn't come from an animal with hooves, you can't call…
»

Connect with Dairy News
OPINION: Most farmers would be surprised to learn there is no evidence that New Zealand agriculture is warming the planet.
A cattle disease prevalent on 100% of New Zealand farms is much more serious than Mycoplasma bovis, a veterinarian says.
For a few days in May, Ashburton's i-site information centre could have been mistaken for a small corner of Manila…
The word ozone conjures up images of big holes in the atmosphere, stronger UV light, the risk of severe sunburn…
Drones may soon be joining the armoury of weapons used to scare birds away from ripening grapes after a trial…
Nicky Hutchinson "never dreamed" of becoming 'The Boss'.