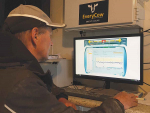 Identifying cows on heat used to be a time-consuming task on Owen and Cathy Copinga's Southland dairy farm.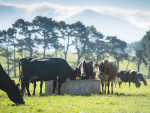 Decision making around dry off in spring calving herds has just got a whole lot tougher.
Body condition scoring (BCS) is a simple process. However, DairyNZ says it is important to calibrate the eye by first…
OSPRI has suspended possum control operations in support of its TBfree disease eradication programme during the COVID-19 lockdown.
CRV Ambreed's 2020 line up of bull graduates will provide New Zealand dairy farmers with genetic solutions to future proof…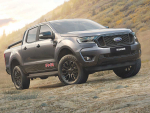 The latest addition to the long running Ford Ranger line-up, is the return of the FX4.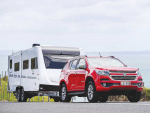 In a move to demonstrate the capability of its vehicles, Holden recently put the talk to one side and 'walked…
The Holden Colorado Z71 will be seen with new features when the 2020 model arrives at dealerships in November.
Toyota New Zealand has broadened its Hilux range with a new entry level two-wheel drive, the WorkMate, aimed at buyers…
Toyota has raised the safety benchmark at grassroots level by introducing its Toyota Safety Sense Package on its hugely popular…
»

Latest Print Issues Online
Farmers in eight EU countries sprayed milk powder in fields to protest against the European Commission's "misguided" way of mitigating…
Our cousins across the ditch could soon run out of fresh milk.
Dairy farmers are being told to brace for a big drop in milk payout next season.
Fonterra has named Holly Kramer as its new independent director.
OPINION: There is another pandemic sweeping the nation.