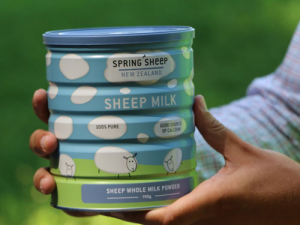 A new milk spray dryer to be built next year in Hamilton will help New Zealand's advance in infant formula…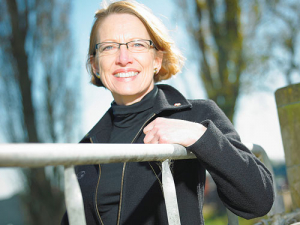 Science, communication and how dairy works with other sectors to ensure New Zealand has a good reputation for sustainability will…
New Fonterra director Peter McBride says he is overwhelmed with the response in the election.
Dairy companies are disappointed at news that the review of the China-New Zealand FTA is unlikely to result in improvement…
The Dairy Industry Restructuring Act (DIRA) appears to be preventing Fonterra from effectively managing some aspects of its farmers' environmental…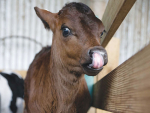 A Massey University PhD student has discovered a way to identify certain newborn dairy and beef-cross-dairy calves by the colour…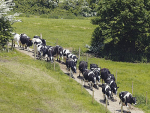 Farmers are being warned of potentially lower milk prices this season.
Growing up in the dairy heartland, it was perhaps inevitable that Brendhan Greaney was going to end up in the…
Local councils may soon be required to map significant natural areas in their plans, likely impacting farmers.
Ten years at the helm of Irrigation New Zealand is soon to end for chief executive Andrew Curtis; he leaves…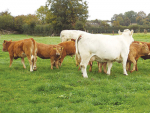 With the UK's Brexit scheduled for April 1, 2019, discussions in Ireland are centred on tariffs, with a general call for a 'soft' Brexit that would allow present cross-border agreements to apply in the foreseeable future.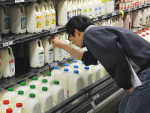 Milk processors in Australia, including Fonterra, could soon be slapped with a mandatory code of practice.
A large Australian dairy processor may soon be broken up and sold.
As you read this, the factors affecting the outlook for global commodity markets are finely balanced, with much swinging on the weather – so there's nothing new.
With feed costs almost doubling, one drought-stricken Australian dairy farmer has been deciding to regularly sell livestock. He would like the government to provide rate relief for farmers affected by drought.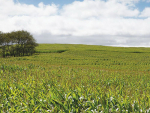 About this time of the year, we always seem to get calls from merchants and farmers asking several versions of…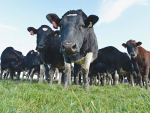 It's crunch time for dairy and beef farmers as they decide how much the two sectors will pay, respectively, toward…
Fonterra farmer shareholders will this week receive voting papers for the 2018 director election.
OPINION: I can now say with confidence that the conversation on agricultural emissions is in for a huge shake-up.
OPINION: Here's a question: one of these things is not like the others; it just doesn't belong; which is it?…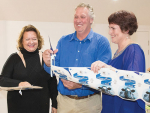 Innovative Western Australian dairy farmers Mat and Sue Daubney have added another feather to their cap.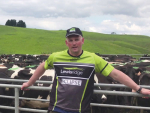 One in five people interested in taking up dairy apprenticeships are from Auckland and one in three people placed in…
As in the other primary sectors, dairy is experiencing a demand for labour, says Jane Muir, DairyNZ people team manager.
A government policy of a compulsory stand-down that would send home certain migrant workers after three years is a 'vote-catcher'…
Farmers are happy with KiwiRail's new policy on private rail crossings.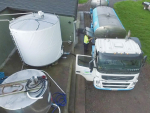 If your milk cooling system is not capable of meeting the new milk cooling regulations, you may need secondary cooling.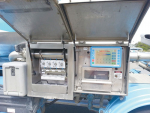 We have all had to deal with milk quality issues onfarm at some stage in our farming careers — whether…
Farm dairy operators must have an auditable system that confirms milk cooling requirements are met.
MPI says a farm dairy must act to correct milk cooling performance if data show the milk is not being…
Milk cooling affects milk quality: the faster milk is cooled after milking, the better its quality at collection.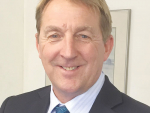 Dairy farmers worldwide are being urged to prepare now for a future with a smaller herd of higher producing cows,…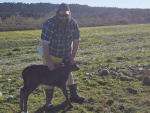 West Coast farmer Andrew Stewart believes the key to animal traceability is to keep your National Animal Identification and Tracing…
A new embryo transfer biopsy and genomic selection technology is being used to boost elite animal breeding for the dairy…
At this stage of the season, levels of Neutral Detergent Fibre (NDF) rise very rapidly in typical NZ pastures as…
Surgery to fuse four discs in his lower back prompted beef farmer Ger Daly, in County Galway, Ireland, to think…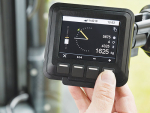 Frontloader specialist Quicke's Q-companion is designed to allow operators to record weights of materials loaded, so it proves useful for…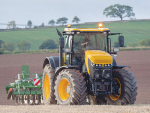 Despite Brexit being foreshadowed as a handbrake on Britain's exports to Europe, it seems the future holds no fear for…
In a market crowded with rear butterfly-style mowers it's no surprise to see entrants looking for a slice of the…
A new trailer braking system from Case-IH looks like it could markedly improve safety, particularly at high road speeds or…
The practice of sub-soiling, by no means new, has been acknowledged by farmers and contractors as helping improve drainage and…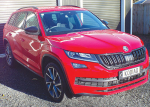 After test driving the Skoda Kodiaq Sportline, we think getting one may be a clever choice.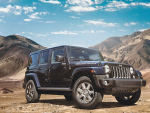 The Jeep legend was born in WWII but it came of age in the 1970s with a Golden Eagle version…
Holden has released details of the first-ever diesel Commodore, launching it alongside the first diesel-powered version of the new medium-size…
It's not hard to believe that the Subaru Outback accounts for about 45% of all the Subarus sold in New…
Introducing the Mercedes-AMG G 63. Like Vegemite, you either love it or hate it.
»

Latest Print Issues Online
New Zealand dairy farmers are joining the push against the alternative drink producers milking consumers over the naming of their…
Fonterra launched Anchor Pure Up drinking yoghurt in China.
»

Connect with Dairy News
The Fonterra board needs real farmers with their own skin in the game, says would-be director John Nicholls.
The bad years are over for Westland Milk Products.
A group of young farmers is spearheading moves to rebuild the New Zealand Jersey herd.
The word ozone conjures up images of big holes in the atmosphere, stronger UV light, the risk of severe sunburn…
Drones may soon be joining the armoury of weapons used to scare birds away from ripening grapes after a trial…
Nicky Hutchinson "never dreamed" of becoming 'The Boss'.