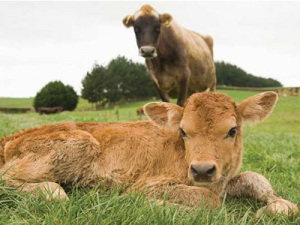 Conditions look promising for the start of calving in the Lower North Island.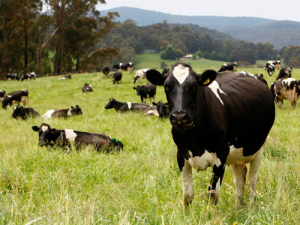 The latest Global Dairy Trade (GDT) auction has delivered a mixed result.
Rabobank says it doesn't share Fonterra's optimism about the international situation this season.
Choosing 15 dairy farmers as NZ's climate change ambassadors is the next step in the dairy sector's plan for a…
To set up a dairy cow for a long, productive life you must give her the best possible start. Extra…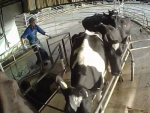 Many dairy farm workers and people in rural communities are too scared to go to MPI or speak out about…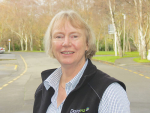 DairyNZ veterinary technical policy advisor Nita Harding says normally not too many cows need to be slaughtered on dairy farms.
The cow carcases photographed by Farmwatch appear to have been tipped over a bank into a gully -- not an…
A weaker New Zealand dollar may help offset the decline in Global Dairy Trade prices, but the reasons behind the…
A Waikato farmer's work stint on overseas farms prompted him to apply for certification for dairy and meat products from…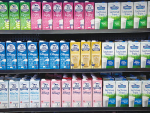 Australian dairy farmers produced an estimated 650 million litres in March, an increase of 2% on March 2017.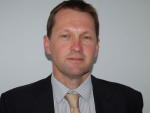 The growth of Australia's dairy industry is now down to the two main players Fonterra and Saputo, says dairy analyst Steve Spencer.
Listed Australian dairy processor Bega Cheese attracted an extra 100 million litres of milk during the second half of last year.
Canadian processor Saputo, on the verge of becoming Australia's largest dairy player, looked at investing in New Zealand 16 years ago.
Fonterra says its launch of Farm Source in Australia is another way of growing its partnership with farmer suppliers.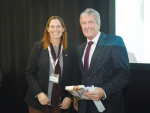 Federated Farmers president Katie Milne last month notched up one year in office. She told the recent Feds annual conference…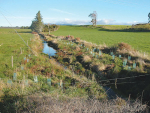 OPINION: Many groups out there, large and small, seem to believe farming is the root of all evil to the…
Last year a survey was done on soil stability and disturbance in Waikato using aerial photographs taken in 2012. Here's what…
Much criticism has been voiced in recent weeks about the way the Government and Ministry of Primary Industries (MPI) have…
At last we hear the long-awaited news: the EU has agreed to negotiate a free trade agreement (FTA) with New…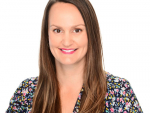 Rabobank says it doesn't share Fonterra's optimism about the international situation this season.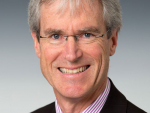 Ballance chief executive Mark Wynne says criticism of the nutrient management tool Overseer is "very old-school".
Fertiliser co-op Ballance will commercially launch a new farm environment planning tool, MitAgator, by spring.
The maker of revered Kiwi Red Band gumboots is this year celebrating 60 years in production.
Fonterra has joined an international project to address the issue of malnourishment in older people.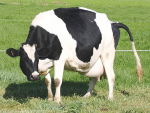 Knowing the signs and stages of labour, how to calf a cow and the immediate care needed after calving, will…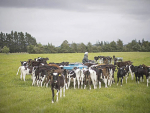 Follow these tips and advice to reduce the risk of your calves contracting Mycoplasma bovis this season.
Waikato Federated Farmers Vice President Jacqui Hahn is one of 15 dairy farmers chosen as New Zealand's climate change ambassadors.
With climate forecasts suggesting summers will lengthen and grow hotter and drier in some regions, the challenge of keeping cows…
Irrigation used precisely can benefit the environment, says Denis Gavin of Lindsday International.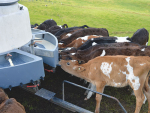 To set up a dairy cow for a long, productive life you must give her the best possible start. Extra…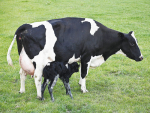 Calving season is around the corner and now is the time to start planning and preparing.
The old policy of filling gaps with PKE from September comes with its very own headache this season – the…
A global animal health company says it is developing a novel methane inhibitor for cows' rumens.
Jersey dairy farmers can add value to their business with selective Jersey-cross beef breeding and promoting the eating qualities of…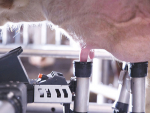 Global milk harvesting specialist DeLaval, well known for robotic milking, says it has raised the bar with its recently launched…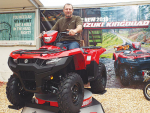 Suzuki, a key player in the quad market and the first to bring out a four-wheel machine (Quadrunner) in 1983,…
An easy-to-use solution in a bottle is said to cure engine ills such as blown head gaskets, cracked cylinder heads…
A new Isobus terminal from Pöttinger – the Expert 75 – is easy and convenient to use, notably because of…
Aitchison AirPro zero-tillage seed drills have a loyal following, with the 4.8 and 6.0m units forming the backbone of sales…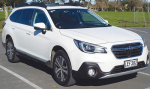 It's not hard to believe that the Subaru Outback accounts for about 45% of all the Subarus sold in New…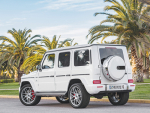 Introducing the Mercedes-AMG G 63. Like Vegemite, you either love it or hate it.
First came Kia Motors New Zealand's launch of the Niro Hybrid and Plug-in Hybrid models in March, and now the…
Having dominated the ute market for the last three years, Ford NZ says it will launch its 2019 Ranger in…
Subaru of New Zealand recently struck a deal with Federated Farmers to equip its national territory managers with all-wheel-drive Subarus…
»

Latest Print Issues Online
How long does it take a country to build a dairy industry? One year, Qatar would answer.
North Carolina legislators have made it clear: "If a drink doesn't come from an animal with hooves, you can't call…
»

Connect with Dairy News
New Zealand farmers are getting paid much more than their counterparts overseas and it's all thanks to the co-op model, says…
Former Fonterra director Leonie Guiney says the co-op is facing a crisis of confidence.
Agribusiness expert Keith Woodford says within the next five years China could be accepting only A2 milk products.
The word ozone conjures up images of big holes in the atmosphere, stronger UV light, the risk of severe sunburn…
Drones may soon be joining the armoury of weapons used to scare birds away from ripening grapes after a trial…
Nicky Hutchinson "never dreamed" of becoming 'The Boss'.