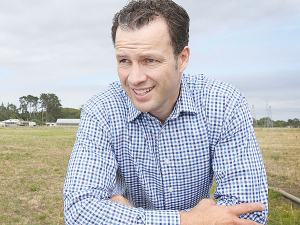 The latest IPCC Special Report has the potential to turn the way we look at climate change on its head,…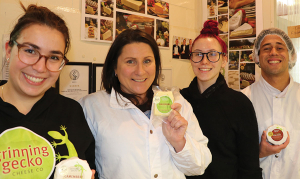 Not compromising on milk quality is the key to good cheesemaking, says the owner of award winning Grinning Gecko, Catherine…
The global dairy price index dipped slightly overnight.
Fertiliser co-op Ravensdown has posted a pre-tax profit and rebate of $52 million for the year ended May 31, 2019.
A prominent couple in New Zealand's dairy industry are turning to plant-based protein for their next big venture.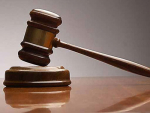 Two farm workers have been fined $24,700 for breaching effluent management rules.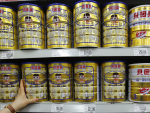 Fonterra's disastrous investment in Chinese baby food company, Beingmate could soon come to an end.
Unwavering focus on supporting farmers and the evolution of farming led to Ballance Agri-Nutrients' 4% jump in pre-tax profit to…
Dairy prices fell overnight in Global Dairy Trade (GDT) auction, reversing the lift in the previous event.
French global food company Danone says it will spend NZ$40 million on its Nutricia spray drying plant at Balclutha to…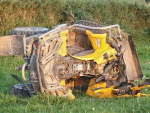 Australian farmers are urging the Federal Government to enforce the fitting of operator protection devices (OPDs) to all new quads within two years.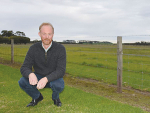 The Australian dairy industry will need 800 extra workers on farms by 2023.
World-renowned dairy co-op FrieslandCampina has posted a half-year operating profit of $354 million.
More European dairy farmers are choosing to put their cows outdoors to graze.
With the US dairy industry now it in its fifth year of low prices and third year of trade wounds, president and CEO of the National Milk Producers Federation in the US, Jim Mulhern looks at what could come next.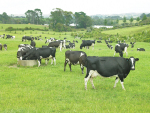 An emissions trading scheme would not address the problem of agricultural emissions, said DairyNZ last week in its submission to…
OPINION: Over the past week, Fonterra has been maligned by various commentators.
Managing director of Quin Environmentals, Bert Quin explains the two questions you should ask before riparian planting.
Dairy farmers have made clear to the Government that they don't support a methane reduction target of 24% to 47% by…
Could our riparian systems become overloaded and therefore useless?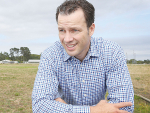 The latest IPCC Special Report has the potential to turn the way we look at climate change on its head,…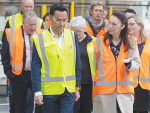 Māori-owned milk processor Miraka says it is experiencing growth in all international markets.
A 139% increase in Livestock Improvement Corporation's profit to $22.2 million reflects a turnaround in performance and profitability, says chairman…
Holidays may be few and far between in the dairy industry, but Southland farmers David and Angela Spedding recently enjoyed…
Miraka's insistence on sustainable farming practices has shown results in more farms winning honours in the recent Te Ara Miraka…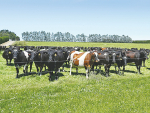 Once-a-day (OAD) milking could open a whole new labour market for dairy farmers, says a DairyNZ Wairarapa Tararua consulting officer…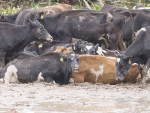 DairyNZ Director Ben Allomes says farmers need to change with the times and adopt practices that are good for their…
DairyNZ talked to two Canterbury dairy farmers about how they look after their cows and the environment during the challenging…
Existing and possible erosion stand out as aspects of soil sustainability and the economics of farming, explains Bala Tikkisetty, sustainable agriculture…
Nitrate levels in Christchurch drinking water are not expected to exceed safe drinking levels in the future, says Waimakariri Irrigation…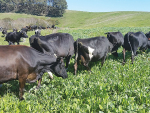 Successful grazing of crop paddocks is achieved by good management of people, cows and the environment, says DairyNZ.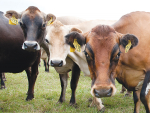 Mastitis is the most common disease of dairy cattle and is a significant cause of losses on the dairy farm,…
OPINION: Contrary to recent suggestions in the media, there is very little credible research supporting the success of homeopathic treatment…
With spring just around the corner for many, it is time to recap on some rather sobering facts that highlight…
When dealing with calf feed products it is important to read the labels, go online or ask your supplier for…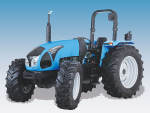 Tech-shy cockies or stockies wanting a simple, good value tractor should see the Super DT 8860 from Italian manufacturer Landini.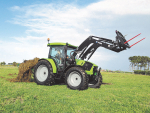 Deutz Fahr 5G series tractors have recently been updated.
Designed to suit livestock and smaller mixed farms, the new New Holland T4-S tractors distributed by Norwood are available with…
Many dairy farmers may once have favoured a ROPS tractor for its easy access and dismounting to open gates or…
Mixer wagon specialist BvL, Germany, has launched the Vario Volume, a clever variable-volume extension as an option for most of…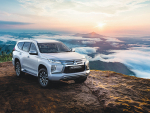 Mitsubishi has released details of its new Pajero Sport SUV scheduled to arrive here late in 2019.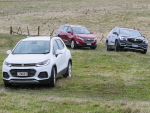 How does the Aussie Holden SUV range handle the modern Kiwi family lifestyle? We found out...
Just why is the Suzuki Vitara so popular in New Zealand? Mark Daniel found out as he test drove the…
Always very capable, the Mitsubishi Triton has had a loyal following in New Zealand, even with its slightly off target…
Federated Farmers will front for Subaru at Fieldays, a spin-off from the partnership the vehicle maker formed with Feds in 2018.
»

Latest Print Issues Online
The days of cafes getting milk in plastic bottles may be numbered if two young Dunedin entrepreneurs have their way.
Global animal health company DSM says it has a product that can help reduce emissions from cows by up to…
»

Connect with Dairy News
Fonterra is signalling a full-year loss of up to $675 million for 2018-19.
Fonterra is facing a backlash from Australian farmer suppliers worried that the co-op could pull out of the extremely challenging…
DairyNZ Director Ben Allomes says farmers need to change with the times and adopt practices that are good for their…
Mark Daniel on what's new in machinery for the vineyard.
New Holland Agriculture has introduced the new Braud 9000 series to its portfolio of self-propelled grape harvesters, with the 9090L…
Initially designed to assist fertiliser spreading trucks operating on steep New Zealand hill country, TracMap's GPS guidance and job management…