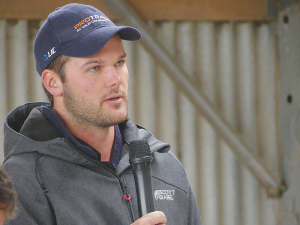 Runners-up for the Canterbury/North Otago Sharemilker of the Year title are Shaun and Andrea Wise, who contract milk 590 cows…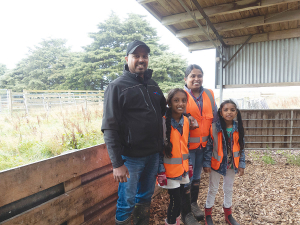 A Buddhist couple whose personal philosophy forbids them owning cows has taken out the Canterbury/North Otago Share Farmer of the…
The West Coast may be Westland Milk Products territory but that hasn't prevented Fonterra from stepping in to help with…
A small organic farm in South Auckland has become the first NZ recipient of DeLavals' new robotic milking system, the…
Proposed law changes to further improve the National Animal Identification and Tracing (NAIT) scheme were unveiled last week by Minister for…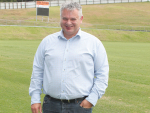 Growth has been debated at the Fonterra board table and the directors' view now is that the co-op will not…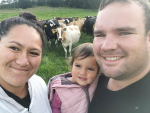 Guy Bakewell (31) is a herd owning sharemilker selling raw milk onfarm to help pay off his dairy cows faster.
National has five 'bottom lines' for the Zero Carbon Bill likely to come before Parliament in the next month or…
Dairy farmers can be "cautiously optimistic" that current forecasts will hold, but it will depend on the global economy, says…
New Zealand exporters are holding their breath as UK politicians struggle to reach any sort of consensus on how or…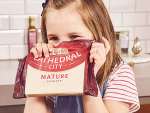 Canadian dairy giant Saputo is continuing its global buying spree, stitching up a deal to buy the listed UK company Dairy Crest.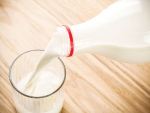 Australian dairy farmers are pleading for supermarket chains Coles and Aldi to join Woolworths in ending the sale of fresh milk for just $1/litre.
With the UK's Brexit scheduled for April 1, 2019, discussions in Ireland are centred on tariffs, with a general call for a 'soft' Brexit that would allow present cross-border agreements to apply in the foreseeable future.
Milk processors in Australia, including Fonterra, could soon be slapped with a mandatory code of practice.
A large Australian dairy processor may soon be broken up and sold.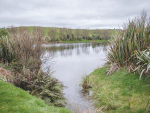 OPINION: Most of us are under the impression that all of New Zealand has fertile soil that's great for growing…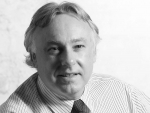 The Minister for Land Information, Eugenie Sage, announced on February 17 that the 'tenure review' of Crown pastoral land under…
A preview last week of Fonterra's new strategy showed how the co-op intends to focus on sustainability on all levels…
OPINION: Breeding worth (BW) was introduced decades ago and has served farmers well as a breeding guide – or has…
OPINION: With most of New Zealand gripped by recent events in Christchurch, a huge week in our dairy industry passed…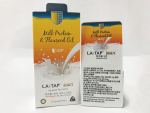 Hamilton dairy biotech company Quantec has won the top award at the annual Natural Health Products NZ awards for the…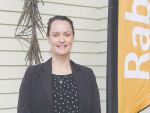 Obtaining premium prices to pay for higher costs of production is the next challenge for farmers, says Rabobank dairy analyst…
Dairy rubberware supplier Skellerup is giving its support to I Am Hope, a community group.
Fertiliser co-op Ravensdown says it is helping a new crop of talented university graduates to build careers in New Zealand…
The first regional winners of the 2019 Dairy Industry Awards have been announced.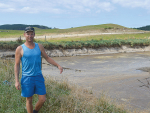 Tokoroa farmer Marcel Korsten operates a closed farm system: what doesn't get out the front gate as milk has to…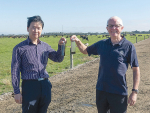 New research points to more advantages to the ClearTech dairy effluent treatment system being developed by Lincoln University and Ravensdown.
The case against Pollock Farms was taken by Waikato Regional Council following inspections where over-irrigation of effluent was evident.
Good effluent management combines a well-designed effluent system with processes for collecting effluent and applying it to pasture in the…
The dairy industry is supporting councils in their efforts to get all farmers to meet their effluent obligations.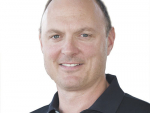 Are your cows getting enough calcium?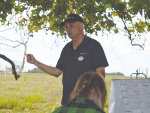 Now is the time for dairy farmers to develop a pasture 'road map' to ensure they have enough feed to…
Jersey cows' higher pregnancy rates offer clear economic benefits by lowering replacement rates.
Range in body condition score (BCS) is as important as average BCS at calving on New Zealand dairy farms, according…
Drying off is the single most important event of the year for managing mastitis in your herd.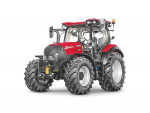 There's a new name to remember in the Case IH tractor universe: the Versum was recently unveiled at Sima 19,…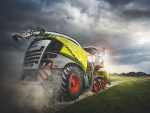 Claas has made its 40,000th Jaguar forage harvester at the Harsewinkel, Germany plant and company headquarters.
A new heavy-duty, shore-based stirrer from effluent handling specialist Hi-Tech Enviro Solutions can help eliminate the problem of crusts forming…
New Zealand buyers of quads and side x sides now have a wider choice with the arrival of the Chinese brand…
Norwood, distributors of New Holland in New Zealand, has launched a new tractor series — T4-S — designed for livestock…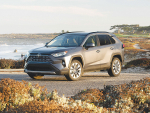 Toyota NZ has unwrapped the 2019 RAV 4, the SUV first seen in boxy guise 30 years ago at the…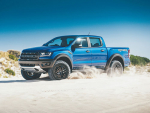 The Ford Ranger Raptor is not the truck you buy for heavy work; payload and towing capacity are significantly less…
Toyota has restyled the 14 wide-bodied variants of its 21-model Hilux ute range, as the maker celebrates the iconic workhorse's…
Performance, safety upgrades and a new look for the 2019 Mitsubishi Triton have the manufacturer suggesting it expects its sales…
After test driving the Skoda Kodiaq Sportline, we think getting one may be a clever choice.
»

Latest Print Issues Online
A Tinder-inspired app called Tudder is helping farmers to match their cattle with suitable mates — by swiping right on…
A farm equipment manufacturer is developing a toilet for cattle and has revealed that cows can be trained to use…
»

Connect with Dairy News
Soaring butter prices may see next season's milk price go beyond $7/kgMS – even as high as the mid sevens.
OPINION: Breeding worth (BW) was introduced decades ago and has served farmers well as a breeding guide – or has…
Fertiliser co-op Ravensdown says it is helping a new crop of talented university graduates to build careers in New Zealand…
New Holland Agriculture has introduced the new Braud 9000 series to its portfolio of self-propelled grape harvesters, with the 9090L…
Initially designed to assist fertiliser spreading trucks operating on steep New Zealand hill country, TracMap's GPS guidance and job management…
Italian specialist tractor manufacturer SAME, part of the SDF Group, used the recent EIMA 18 Expo in Bologna, to roll…