I am often asked, "If there were two hybrids, one cheaper than the other, why would I ever buy the more expensive seed?" My answer is always the same, if the cheaper seed hybrid yielded the same as the more expensive seed hybrid, of course you would buy the cheaper seed. However, the key factor is yield. As most of the costs of growing a maize crop are largely fixed, optimising yield is very important. In fact, yield has been proven the key driver to achieving high profit per hectare from maize crops (see dropping population graph).
To demonstrate this, look at an example which uses actual New Zealand trial data, where we compare two hybrids on the market, Pioneer brand 9911 and PAC 301.2
This example shows planting PAC 301 will cost the farmer $2352/ha in lost income because it yields significantly less. What may have looked like cheap seed ends up being a very costly input decision. In fact, even if the seed was free, it would still cost you around $1700/ha because of the hybrid's low yield.
Dropping population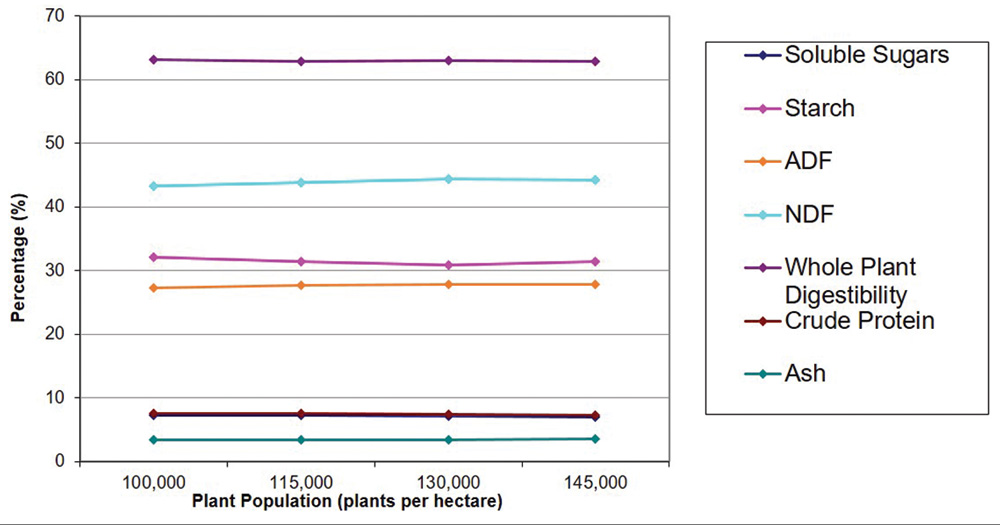 Another scheme I hear for saving costs is to drop the planting population. Advocates say the plants are bigger and the cobs are bigger, so it must be good.
One of our mantras in Pioneer is "right product, right paddock". In other words you need to plant the best hybrid to suit the particular field conditions. In order to optimise yield it is also important to plant the maize seed at the right population. Over a number of years, we have run several population trials where we looked at the ideal population for each maturity group. Rather than guess, or visually assess the results, we weighed all the trials to determine which population gave the highest yield. We also looked at the impact of planting population on maize silage quality.
Almost every year and in every situation we saw that dropping plant population had a drastic effect on paddock yield. The lower yield had a negative impact on the returns per hectare. This is clearly shown in the second table below.
While lower-population maize plants produce bigger cobs they also produce bigger stalks. Our research showed the overall energy density of the plant was not impacted by population.
Purchasing maize silage seed is an important management decision. The true 'cost' of seed is not reflected in the upfront purchase price alone. Planting an inferior, low-yielding or unproven maize hybrid may be more expensive and a lot more risky in the long run. Planting maize hybrids at lower than their ideal population also has a major impact on yield. Both practices, as an attempt to save money, will end up being expensive in the long term.
1. Kolver et al, 2003. Ranking maize hybrids for silage quality and milk production in pasture-based dairying. Proceedings of the New Zealand Society of Animal Production 63: 101-106.
2. Yield data from Pioneer Product Advancement Trials.
3. Yield data from Pioneer Population Trials.
4. Quality data from Pioneer Population research trials.
• Ian Williams is Pioneer forage specialist. Contact This email address is being protected from spambots. You need JavaScript enabled to view it.