»

Latest Print Issues Online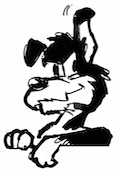 The Hound understands that Mike Petersen's time as NZ agriculture's special trade envoy will soon end.
Your old mate notes that serial whinger Mike Joy continues to put the boot into the farming sector.
Fonterra's biggest shareholder, ex-director Colin Armer, says it's unbelievable the co-op's directors and management have lost so much money.
The average Jersey herd will make 67 cents more this season than a Holstein Friesian herd, claims Jersey Advantage spokesman…
Fonterra chief executive Miles Hurrell will provide "a bit of colour" around divestments and reducing costs across the business on…